Champions Trophy 2017 Team of The Tournament
Published 06/20/2017, 2:57 AM EDT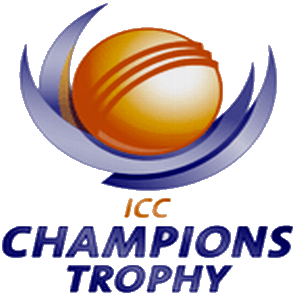 ---
---
What a tournament the Champions Trophy 2017 has turned out to be!
ADVERTISEMENT
Article continues below this ad
To me it looks like a perfect Bollywood action movie with a subtitle that reads 'Expect the Unexpected'. I mean think of it, the dark horses and the under dogs rise to the occasion, from a group consisting of ODI giants: England, New Zealand and Australia the underdogs Bangladesh make it to the semi-finals. Pakistan a team which had been written off by almost every cricket analyst prior to the commencement of the Champions Trophy and more so after their loss against India, played with all its heart and went on to win the coveted title. The one's who were expected to make it big failed, not just the teams but also a lot of the players. Australia, New Zealand and South Africa got eliminated at the league stage itself. Sri Lanka put up a hard fight. The dark clouds calling out untimely rains were the villains lingering around. England and India put up some exceptional performance.
Veterans like Yuvraj Singh and Shakib-al Hasan reflected a glimpse of what cricket has been, youngsters like Kusal Mendis and Hardik Pandya assured us that cricket is in safe hands. While Virat Kohli's words after losing to arch rivals raised the level of the spirit of cricket, AB de Villiers praise for Virat showed that beyond the boundary ropes we all are friends. And amidst all these moments there were some exceptional performances, so we at Essentially Sports bring to you our team of the tournament. We've picked the team by carefully analysing the stats, and impact. Do let us know your opinion.
ADVERTISEMENT
Article continues below this ad
Essentially Sports' Champions Trophy 2017 team of the tournament:
Shikhar Dhawan (India)
Shikhar Dhawan's love affair with the Champions Trophy continues. The southpaw has now won the golden bat for two consecutive times. There has hardly been any slip ups from him. He has made vital contributions in almost every match providing the Indian middle order with a well set platform. Dhawan has batted with flair scoring 338 runs in 5 innings at a strike rate of 102 and averaging 67.6. He is definitely going to open the batting for our Champions Trophy 2017 XI
Tamim Iqbal (Bangladesh)
To choose a second opener was a difficult task, with Shikar Dhawan and Rohit Sharma's pair doing so well up the order. However considering Tamim Iqbal the way he has performed this season and how important it was for Bangladesh that he builds the foundation we chose him over Rohit Sharma.
Tamim Iqbal scoring runs was a constant in every total Bangladesh posted. It was on the platform he built that Bangladesh cruised to defendable totals. He looked like he has evolved into a better version of himself. Scoring fluently Iqbal amassed 293 runs in just 4 innings at a strike rate of 86 averaging a handsome 73.3.
Virat Kohli (c) (India)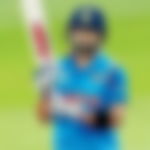 It's always difficult to chose when you have two modern day masters to choose from. Kane Williamson and Virat Kohli both of them leave you in awe of their stroke play.
Both the modern greats had displayed exceptional batting performances for their team. But Williamson's performances couldn't quite carry his team through to the semis, on the statistical front too Kohli has a better average and his strike rate is a notch higher then there is a Virat Kohli bias to add on. So we have picked up Virat Kohli at number 3, not just as batsmen but also as the captain. Kohli has accumulated 258 in five innings where he mostly played a second fiddle to the openers. The Indian skipper averages 129 at a strike rate of 99.
Joe Root (England)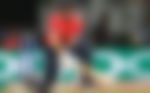 At no.4 we have Joe Root. Root is undoubtedly one of the finest batsmen in world cricket currently. He was the pioneer of the highest successful chase in the history of Champions Trophy as England rode on his ton to chase a daunting total posted by Bangladesh. Scoring 258 runs in four innings at a strike rate of 98 averaging an impressive 86 Joe Root is our number four batsman.
Ben Stokes (England)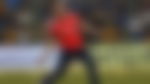 Ben Stokes in unarguably the best all-rounder in world cricket presently. He has rarely had an off day ever since the first day of the IPL. Bowling crucial overs, blocking the run flow, chipping in with timely wickets and scoring with the bad, rescuing his team out of trouble and if all this was not enough add to that his electrifying fielding. Stokes is our seam bowling all-rounder, having 184 runs in 3 innings at a strike rate of 81 averaging 92.
Mushfiqur Rahim (wk) (Bangladesh)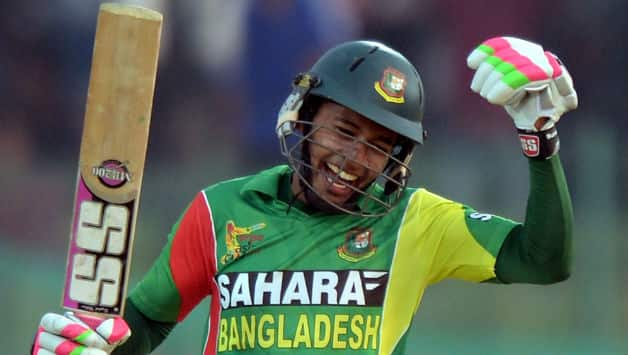 There was a big debate over who should be the wicket-keeper of our XI Dhoni or Rahim? Well Dhoni is possibly the best keeper we have around. But wicket keeping isn't the only thing you expect from your no.6 batsmen. Rahim has had a fluent run with the bat this season scoring 163 runs at an average of 40.8 and a decent strike rate of 77 and after all he is a good keeper too.
Shakib-al Hasan (Bangladesh)
Number seven can sometimes be the most crucial player in your team. You want him to chip in with the ball giving you 5-6 odd overs and sometimes when your strike bowlers are having a bad day you expect him to chip in with all 10. But that's not all you want him to be a pinch hitter when time calls for it and on other days anchor your sinking ship. So who should it be Hardik Pandya? He has been pretty decent with the bat and the ball throughout the tourney or Sakib-al Hasan he can give you crucial over of deceptive spin, be a pinch hitter and anchor the innings and score a beautiful hundred to taking your team across the line like he did against New Zealand. With Ben Stokes already in the ranks as a seam bowling all-rounder, we chose to go with Shakib unarguably Bangladesh' greatest player so far.
Hasan Ali (Pakistan)
Before the commencement of the Champions Trophy no one had heard much about Hasan Ali. He quietly build himself up in the Pakistani pace troika and when his time came he bowled with all his might, proving himself the best bowler in the tournament, accurate line, lengths which made it difficult for the batters to tackle, variation and that stylish celebration. The winner of the golden ball Hasan Ali has 13 scalps to his name at an impressive economy of 4.3 in 5 matches, he's our pick for the strike bowler.
Junaid Khan (Pakistan)
It has been redemption for Junaid Khan this season. One of the most quality bowlers produced by Pakistan Somehow Junaid Khan was not much into the light after 2012, injuries and various factors led to him going almost un noticed but he has announced his return and how! Taking 8 wickets in 4 matches, at an economy of just 4.6. Khan is our pick at no.9.
Josh Hazelwood (Australia)
It wasn't a very great campaign for Australia. Rain marred games and an early exit pretty much define their journey. But Hazelwood's performance was the silver lining to this dark cloud picking 9 wickets in just 3 games at an economy of 5.1. His 9 included a sixfer too.
Imran Tahir (South Africa)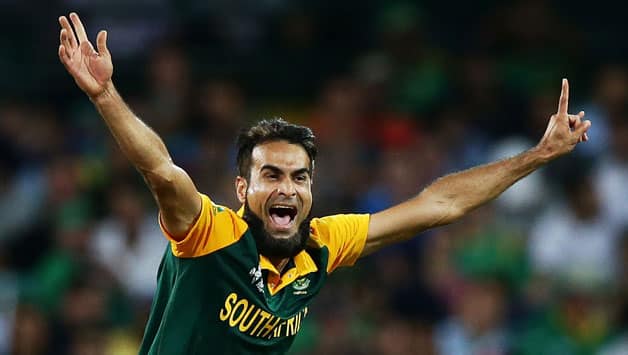 Leg spinners are match winners and you got to have one in your team irrespective of the conditions and who better than Imran Tahir? Tahir never ceases to impress you with his accurate bowling, puzzling even the best batsmen around. If you need to add a leg spinner to your side it has to be Imran Tahir these days. Tahir as always bowled his heart out scalping 5 wickets in in 3 games at an economy of 4.3.
ADVERTISEMENT
Article continues below this ad
Bhuvneshwar Kumar (India)
We were tempted to have a number 12, because we just couldn't let someone like Bhuvneshwar Kumar be off the list. Bowling the opening overs, bowling in the death Bhuvneshwar has been one smart bowler. Blocking runs, adding pressure, and chipping valuable wickets. He has taken 7 scalps to his name in 5 games at a very impressive economy of 4.6.
ADVERTISEMENT
Article continues below this ad
So this is our XI of the Champions Trophy 2017, do let us know if you agree with us or you have better ideas!