Champions Trophy Final: Where did India lose the Match?
Published 06/18/2017, 12:44 PM EDT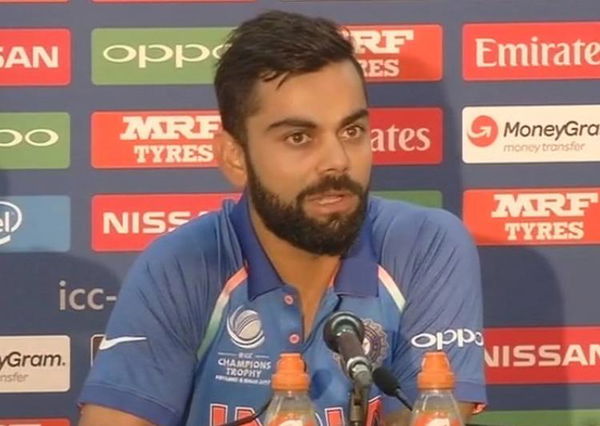 ---
---
The experts, the neutral fans, the punters, the bookies, history, recent form, rankings and almost everything/everyone had backed India to defend their Champions Trophy title which they had won in the same country 4 years ago. But, Pakistan did a Pakistan, and gave India a hiding, one which India will remember for a very long time. They beat India by 180 runs to win their first Champions Trophy title, their first ODI title since the 1992 World Cup under Imran Khan, and their first ICC Tournament in 8 years when they had won the ICC World T20 in 2009 in England beating favourites Sri Lanka in the final.
ADVERTISEMENT
Article continues below this ad
However, what went wrong for India? Apparently, Pakistan had gone through the article I had written on how can they beat India, however India also did contribute to their undoing. Here are the few reasons I feel India lost today.
Dropping Umesh and sticking with Ashwin:
ADVERTISEMENT
Article continues below this ad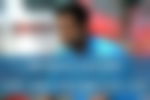 After India's loss against Sri Lanka at the same venue and the subsequent matches, it was evident that India were a bowler short almost always. The 5 bowler was a real worry and India had somehow managed to bail themselves out from an ominous position while fielding first against South Africa and Bangladesh.
India had to play Umesh Yadav at the expense of either Ashwin/Pandya/Jadeja to make sure they had 5 proper bowlers against Pakistan. Also it made sense to play an extra pacer, as Pakistan played well against spin as compared to pace, something that Kohli had pointed after the first game against Pakistan at Edgbaston.
Jadeja's fielding and performance against South Africa and Bangladesh had made it hard to leave him out and Kohli had it clear that Pandya was the team's go to man and provides the kind of balance the team wants going into crunch matches. It made sense to drop Ashwin because he was not only carrying a niggle, but was suffering from poor form as well with taking only 4 wickets and conceding 345 runs in his last 6 ODIs.
Winning the toss, opting to chase: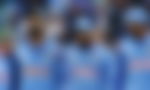 There's the old cricket cliché of having runs on the board in a pressure game being very beneficial and citing Pakistan's temperament that seemed all the more reason to bat first in pressure game. However, it could be argued that the Oval wicket has been a reasonably flat with targets being chased down with relative ease. Not only that, opting to bowl would have also put off Pakistan from their winning template which had helped them reach the final in this place. Plus, the only problem Indian batting seemed to have was that they didn't really know what a good score was, and when to accelerate in the middle overs.
It was tricky decision to take and could be said that Pakistan were benefitted with losing the toss as they themselves would have bowled first.
Indisciplined Bowling; Not Converting Half Chances: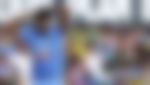 The Indian bowling pair of Bumrah and Bhuvneshwar certainly had done their homework on Fakhar Zaman and troubled him throughout their initial spell and would have got his wicket as well, if not for the unfortunate no-ball by Bumrah. If the no-ball was not enough, Bumrah seemed to be rattled and had no discipline at all in his bowling.
What was worse that the Indian fielders missed as many as 3 run-out opportunities in the first 10 overs itself when they needed to hit the stumps on the direct. Pakistan was being deservingly rewarded for their approach of rotating the strike as much as possible and taking on Indian fielders. Fortune, certainly favoured the brave.
Poor show by Ashwin, Jadeja and Bumrah:
If Pakistan had come prepared to take on India's 5 bowler in the manner of attacking Jadeja or Pandya, they were helped a lot by India's lead spinner Ravichandran Ashwin. Ashwin, after being hit for a six in the very first over by Azhar Ali, never really seemed to bowl an attacking line and bowled what in modern day cricket are called 'darts'. Captain Kohli was intent on attacking with Ashwin and straightaway had a slipped in place against both the batsman, but Ashwin hardly bowled a driving line or tossed up the ball outside the off stump of Fakhar Zaman or Azhar Ali.
While Jadeja on the other hand, bowled without hardly any variation in pace and often dropped it short outside the off stump of Fakhar Zaman. Both the spinners bowled in tandem on bowling both sides of the wicket; Ashwin flat and full into the legs, Jadeja short and wide outside the off stump.
Result, Ashwin returned with 0-70 off his 10 overs, Jadeja 0-67 in 8 overs.
Bumrah, who has shown remarkable consistency with his slower ones and yorkers, unfortunately saved his worst for the last. Although the no-ball came back to haunt India very dearly, what was disappointing was the extras conceded by him. Ricky Ponting on air had talked about how Bumrah always pushed the line when it comes to no-balls, unfortunately for India it came at a huge cost today. Bumrah's 9 overs went for 68 runs today without any wicket.
Poor Captaincy by Kohli: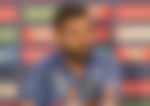 While it's hard to blame the captain when 2-3 of your bowlers are having an off day, but in game such as cricket, where so many uncertainties are possible, you got to play some gamble at some stage and hope it pays off, something which Dhoni did very well during his initial years as captain.
ADVERTISEMENT
Article continues below this ad
It was true that India never panicked in the field which was testimony to the self belief they had in their capabilities, but today it was taking it a little too far. Kohli at all times looked content with Pakistan getting anything less than 350 and being confident of India chasing it. But this was a different Pakistan side than the one who had faced India at Edgbaston earlier in the tournament. This Pakistan side had taken the most number of wickets in the middle overs, an area which India have dominated in the last few years while batting.
Probably where Kohli missed the trick was not bringing back Bhuvi for an over or two when Azhar Ali was dismissed, or not trying Jadhav/Yuvraj/Rohit Sharma in the middle overs when Ashwin clearly looked off colour. When he brought on Jadhav, it was already too late and giving Jadhav the extra over (45 one), was pushing his luck too much, which probably eluded team India since the time Fakhar Zaman got the reprieve.
ADVERTISEMENT
Article continues below this ad
Through the last 4-5 years, India has batted like teams used to in the early 2000s. That is, set the foundation in the first 10-15 overs and then score big at the end. It was something India has been very successful at, even while chasing. However, there also used to be something called as a pinch-hitter in those days, something which is hardly used in today's cricket. With India losing Rohit Sharma early, and the kind of record Junaid Khan had against Kohli along with the huge target that India were chasing, India could have taken the gamble off sending in Hardik Pandya as a pinch-hitter and surprising Pakistan. It was a high reward risk, in which India didn't really have anything to lose because except for Bumrah, all Indian players had first class hundreds to their names and India still batted deep.
Had Pandya played the kind of innings which he did later on, in the first powerplay, pressure would have been back on Pakistan and India would have breathed easy. Even a short stay of 20 balls would have created an impact and shifted the momentum back towards India. India might still have lost the match, but they would have given themselves a better chance of defending their title.