Why the Championship is the Best Thing for Test Cricket
Published 06/22/2018, 7:43 AM EDT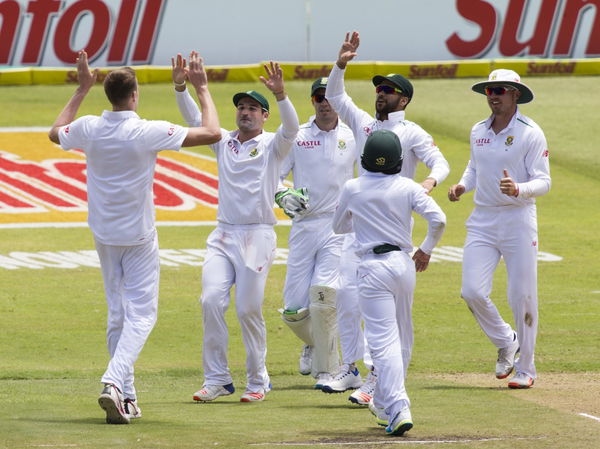 ---
---
After a lot of deliberations and cancellations, ICC finally incorporated and announced the format and schedule of the World Test Championship. It will be played by the top nine teams in Test cricket.
ADVERTISEMENT
Article continues below this ad
The championship will kick off post the 2019 World Cup, with the prestigious Ashes set to be the inaugural match. In recent years, Test cricket had witnessed a massive decline in terms of competitiveness and subsequently, interest in the game.
Viewership had dropped to an all-time low and with the advent of so many T20 leagues around the world, players did not see Test cricket in the same vein as before and opted against playing it a lot of the times. ICC faced flak from a variety of factions for it.
ADVERTISEMENT
Article continues below this ad
They had mulled over a similar championship back in 2013 and had decided to scrap the Champions Trophy to accommodate it. But it ran into several roadblocks and no one could agree on appropriate terms. It was mooted again in 2017 but did not come to fruition.
The Test Championship is a desperate, last-ditch measure by the ICC to generate more interest in the oldest format of the game and cricket purists will be looking forward to an exciting contest, a one-of-a-kind thing which hasn't been witnessed before.
Here, we list out some reasons on why it is the best thing to happen to Test cricket:
#1 Neutralizes advantage of a long home-season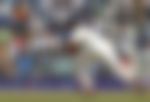 Though Test series are being held on a regular basis and teams have been travelling to play them, the rise in the number of results has gone up alarmingly. More often than not, the home team is the one which ends up winning them.
Let us take the example of the Indian team. In 2016, they played back-to-back series against New Zealand and England at home. They won both comprehensively, demolishing their opponents by a 3-0 or 4-0 scoreline. Similarly, the Ashes has been the domain of the home team for quite a while now.
These tournaments are historic and the teams' competitiveness was key in generating a contest. Instead, it has turned into a farce. The Test Championship will ensure that such a situation does not take place. The format is such that a team will play a 3 or 5-match series and immediately travels to another country to resume the league.
All teams will be experiencing different conditions in a short period of time, thus not getting used to anything and adaptability will be key. The success of any team will depend on how well they prepare and a scenario of home teams bullying others will not take place.
#2 No match is a dead rubber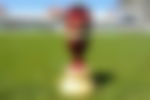 Often times, we see that during a 5-match series, if a team has won 3, the last two ties or atleast the last tie becomes a dead rubber. The match has no relevance whatsoever to the final outcome of the series as it has already been won.
Due to this, teams fiddle with their squad, the winning team decides to rest its key players while giving a run-out to debutants and youngsters. This has also led to the decline in popularity of Test cricket as cases like this have been far too frequent for anyone's liking.
The new tournament put in place by ICC has effectively removed this. The rules are such that if a series consists of 2 matches, the points' weightage will be 50% and if it is a 5-match series, the weightage will be 20% per match.
So if a team takes a 3-0 lead in a 5-match series, the last two matches are still worth playing for. The winning team may enjoy the adulation of winning the series but will also have the extra incentive to play for the points in the final two matches.
Each match will have a consequence and no team can afford to take anything lightly anymore; which will eventually make for a brilliant contest.
#3 A T20 league-like format garners interest
When the IPL was played in 2008, it marked a revolution in cricket. Suddenly, people became aware that a new format could generate so much viewership and the entertainment at hand was something no one had ever experienced before.
Eventually, other countries took notice and established their own versions of it. So now, Australia has the Big-Bash League, West Indies have the Caribbean Premier League, there is a Bangladesh Premier League, a Pakistan Super League. These tournaments are the reason why T20 is the most popular form of cricket now.
Test cricket needed something of this sort to gain back its fans. The new championship provides exactly that. The concept of awarding points for winning, a format which includes a semi-final and a final all add up to make it an exciting watch.
It bring Test cricket back to the fore and in a manner which it has never been seen before. A new and unique tournament garners widespread interest and Tests will hope to sustain for a long period and hope it never goes out of fashion.
#4 Players will re-prioritize Tests
ADVERTISEMENT
Article continues below this ad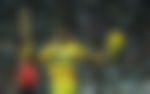 As mentioned before, with so many leagues cropping up around the world and the money on offer such a big attraction, cricketers did not view Tests as a viable format anymore.
In recent years, we have seen so many players retire from Tests to concentrate on playing the shorter formats. They were aware that the format is dying and went on to look for better pastures as they wanted to be in the limelight.
ADVERTISEMENT
Article continues below this ad
The Test championship will bring back the love for the format, not only for fans but the players too. When they look at the high stakes, they will automatically be drawn towards playing for country again.
Teams will no longer have dearth of a quality squad because the players are unwilling to participate. This may not be entirely true in the first year but there is a hope that it does become what it intends to be in the years as it progresses.