"Changed Over the Underwear": Novak Djokovic Reveals How He Turned Around the Battle Against Lorezo Musetti at French Open 2021
Published 06/07/2021, 2:02 PM EDT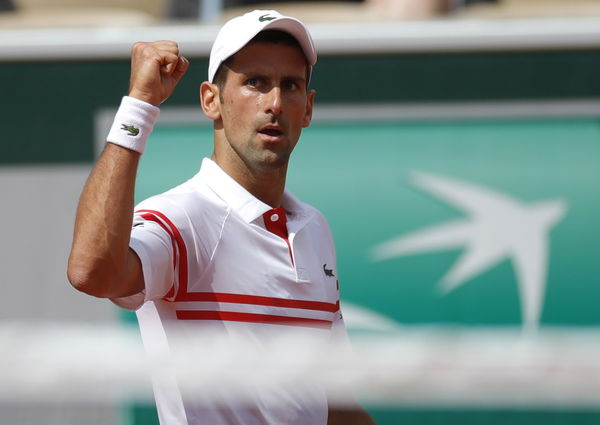 ---
---
Novak Djokovic had a match of two halves against Lorenzo Musetti. He was down 2-0, but quickly sprung back and leveled the set score 2-2. Then he led 4-0 in the fifth set when unfortunately Musetti retired in the match and Djokovic moved through to his 15th quarterfinal at French Open 2021.
ADVERTISEMENT
Article continues below this ad
Djokovic picked up his 31st five-set win, and that is the most by any player in Grand Slam history. He spoke about the challenge of five-setters and what it feels like to play one.
"5 sets, it's a mix between emotions and the pressure of a first time on a big court. It can boost you, because you have nothing to lose, but I can take away a lot. You're still developing your abilities to cope with this kind of pressure."
ADVERTISEMENT
Article continues below this ad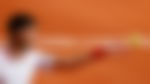 Novak Djokovic on his bathroom break after the second set
At 2-0 down, Djokovic took a bathroom break and after that, he had his transformation. In the next one hour and eight minutes, Djokovic won 16 games whereas Musetti won one and then retired.
"If you really want to know, during the break I changed over the underwear and the rest. But you mainly use this moment to reset you mentally, changing your environment. Even if it's a short break, you can have a few debreath and come back as a new player," Djokovic said.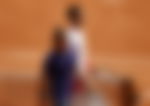 Watch This Story: Roger Federer, Rafael Nadal, Novak Djokovic and Other ATP Players' Maiden Tour Title
Djokovic once found himself 4-1 up in the first set. However, Musetti's high-risk game quickly helped the Italian make a comeback. From there Djokovic never saw a set point as the set went into a tiebreaker. Here Djokovic was evenly matched by Musetti. The Italian was the only one to see set points as he converted his third set point to take the first set off Djokovic – 7-6(7)
The second set saw Djokovic's head down with no rhythm. The Serbian was missing everything and his return game was abysmal. Musetti took the first break in the second set and led 3-1. Djokovic did break him back in the net game, but the teenager had another zeal of confidence as he stretched the second set into a tiebreaker. In the tiebreaker, Musetti took the lead and won, it 7-2 and the set, 7-6.
ADVERTISEMENT
Article continues below this ad
After the bathroom break, Djokovic won everything as Musetti struggled. The third set went Djokovic's way, 6-1 in 23 minutes. And he went on to bagel Musetti in the fourth.
ADVERTISEMENT
Article continues below this ad
Then in the first point of the fifth set, Djokovic slipped while running for a forehand. However, he lunged ahead and completed the forehand, and later won the rally as well. His heroics earned him the point but also gave him a bleeding right index finger. However, Djokovic shrugged off the minor injury to dominate again as Musetti couldn't continue further after being 4-0 down and Djokovic advanced ahead.