Changes drastically needed in Rodgers' tactics?
Published 12/13/2014, 9:39 PM EST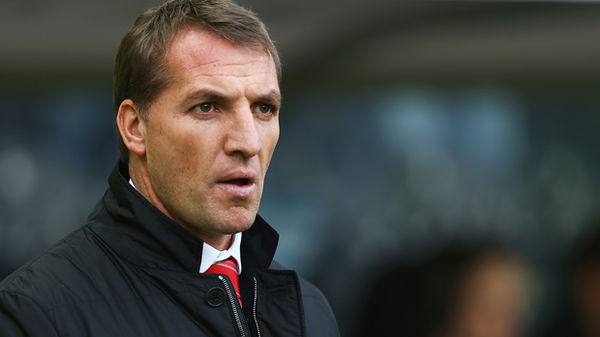 ---
---
It's common news now that Liverpool manager Brendan Rodgers has failed to impress his fans after the scintillating campaign that caught the attention of millions last year. The title was so close to their grasp, and yet so far. After making investments of more than 100 million pounds in the summer window, Rodgers has run out of excuses for this season's poor show. It is highly necessary for Brendan Rodgers to introduce some changes in the team if he wants Liverpool to retain a berth in the Champions League next season.
ADVERTISEMENT
Article continues below this ad
Everything went wrong against FC Basel. Barring the last 20 minutes, when the players realized the gravity of the situation and finally decided to wake up, there was absolutely no creativity in the final third. Some fans were left perplexed by Rodgers' team selection at the onset of the match. Liverpool's most defensive line up was being played. What sense does it make to play a 34 year old Lambert up ahead, all alone? Where were Coutinho and Lallana, both highly creative players, and the only ones who can actually create chances in the final third? We all know that Allen rarely drives forward and misses that magic touch which both former players are adept at. Playing him alongside Lucas, a defensive midfielder himself, barely makes sense. Without Sturridge converting chances up ahead, Liverpool has a somewhat toothless attack, both literally and figuratively.
Gerrard's brilliant free-kick was the sole saving grace in the draw, providing the team with that one glimmer of hope that was so desperately needed in the finishing moments. It's almost been 10 long years since that monstrous drive against Olympiakos, but for how long can the legendary captain go on rescuing Liverpool?
ADVERTISEMENT
Article continues below this ad
If Rodgers has any hope of retaining his job, he'll have to begin Liverpool's season revival with a win against bitter rivals Manchester United. And for that, he'll have to assert more authority and bench players who've been mediocre and that includes Gerrard, despite his wonderful free-kick. Age has clearly taken its toll, and he should be played more selectively & sparingly. Lallana is one player who plays for the shirt and not the money, which is clearly evident with his high work rate and positive attitude on the field. The same goes for Henderson, but he's been low on form lately. Emre Can is physically suited to the Premier League and should be given a go at defensive midfield instead of Lucas or Allen.
Prior to the Manchester United match, I'd like to suggest a possible line-up that might work to Liverpool's benefit. The formation will be 4-2-3-1. Also, Balotelli has been confirmed match-fit and might make it to the starting 11 on Sunday.
Suggested line-up:
Mignolet, Moreno, Skrtel, Toure, Johnson, Can, Henderson(c), Sterling, Coutinho, Lallana, Balotelli.