Why The Bahrain GP Drive By Charles Leclerc Was Truly Epic?
Published 04/01/2019, 2:30 PM EDT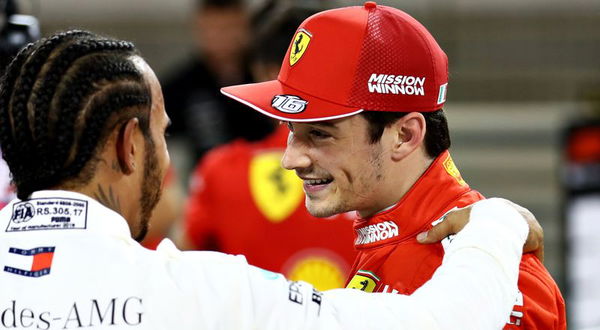 In a sport so utterly driven by histrionics and shenanigans- this being an age of PR-regimented stunts- it's refreshing to find in Charles Leclerc a simple bloke.
ADVERTISEMENT
Article continues below this ad
Not the one to jump up and down in joy or rub his emotions off on those around him, Charles Leclerc is, his own man.
For someone who was mentored by the late Jules Bianchi, there's this poignant throwback to one of F1's possible stars (in Bianchi; albeit one who couldn't be) when each time one gazes upon that determined look in Leclerc's eyes.
ADVERTISEMENT
Article continues below this ad
And at the same time, one can't help but toy with the possibility whether Charles Leclerc can do that Jules couldn't live long enough to achieve but was cut out for.
That said, every driver wishes to become a world champion some day. The first step, therefore, must obviously begin by winning a Grand Prix.
After all, isn't that what the 20 fastest men in the world set out to achieve each time they opt to circle around a ring of risk, marked by fatality, opting to flirt with danger in order to accomplish glory?
In that regard, if Charles Leclerc is to indeed become a winner- and only a few would doubt whether he can- then his task is cut out.
The Frenchman is got to win. He's got to make winning a habit.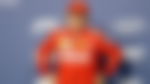 Greatness, as often remarked, doesn't come to those who succeed. Not always. There's something more to it.
It finds those who never shy away from trying.
So on March 31, 2019, against the fading light at the topsy turvy Sakhir, as Formula 1's second-youngest pole sitter began his Bahrain challenge amid a pantheon of experienced blokes in Hamilton, Bottas and Vettel- Charles did prove he's here to try and that he won't perish without one grand fight.
Is that right?
But akin to every rosy story having a thorny twist, Charles Leclerc would soon find his.
Leading the pack at the start but dropping down to third within minutes of the start, Leclerc lost out the lead to teammate Vettel. Moreover, he soon had both Mercedes cars for an unwelcoming company.
By lap 2, however, the way he'd bounce back to compete for the race' leadership was something exemplary.
This, mind you wasn't a world championship winning driver riding in elan. This was an inexperienced, Ferrari first-timer, driving in only his second ever race for the Scuderia whilst those planning to ruin his party were legends, Hamilton and Vettel alone comprising of 9 World titles.
Yet, how determinedly did Charles respond to the challenge- did he not?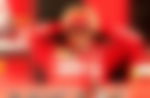 What was most impressive was actually the Monegasque driver's return to the lead of the race, once he blasted past Sebastian Vettel on the main straight to recapture the lead of the race. It did seem, an experienced marksman was doing the needful and not a Ferrari rookie.
To overtake in F1 is one thing. But to go past a four-time world champion, someone who's renowned for furious overtaking was something special. This, lest it is forgotten, was an emphatic Charles Leclerc vs Sebastian Vettel show on a track where the German's often been invincible, having won at Sakhir on 4 previous occasions.
And that's not all.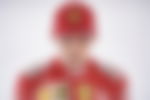 Showing maturity is something that Charles Leclerc truly highlighted at Sakhir desert despite driving only in his second race of the season with the Scuderia.
It may not be too hard to understand how. With a little over 11 laps to go, Charles, reporting to this team that he was facing engine trouble faced what can only be called his worst nightmare. Losing power, with the alleged trouble being that with the MGU-H of his SF90 meant that he was now a sitting duck with both Mercedes in hot pursuit.
And what we saw in the end, the excellent recovery drive, which earned him the first podium of his life albeit a fighting P3 was something that shall, for times together, be hailed as a truly well-accomplished result.
ADVERTISEMENT
Article continues below this ad
Correct?
For a long time now one has heard that Charles Leclerc is, without a doubt, one of the most intriguing talents on the grid as of now.
This is, truth be told, not only owing to his record pole position at Ferrari that made him the stable's youngest pole sitter ever. It's got a lot to do with the way the 21-year-old drove all throughout the 2018 season.
ADVERTISEMENT
Article continues below this ad
For a team that, at best, seemed potent only enough to compete in the midfield, it was Charles Leclerc's fearless and committed driving ensured that Sauber, now Alfa Romeo, punched above their weight.
His ballsy driving at Russia, Mexico, Brazil, and Abu Dhabi made him a dauntless figure so to speak and a recurring one at that in sporting headlines. But above all, it was that fearless drive at Baku's street circuit, amid that enclosed circuit, a challenging one too that truly heralded him to the attention of the wider F1 viewing audience, one that remains immersed in its fanfare of Hamilton and Vettel.