Charles Leclerc Defending Against Max Verstappen At Spielberg: 'Lost But Won'!
Published 06/30/2019, 1:07 PM EDT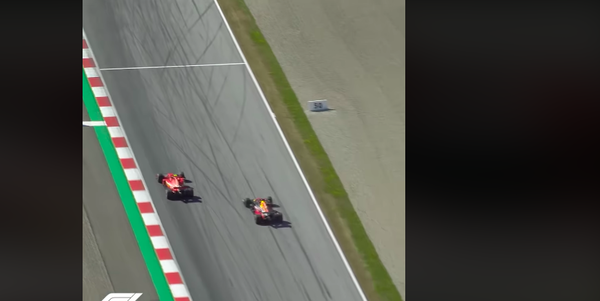 In the event of a victory, an incredible win, everything's there for the winner's taking. Not much is spared for the guy who emerges the next-best. Because as it is, history, they say, is written by the winner. Not an awful lot is reserved for the guy who comes second.
ADVERTISEMENT
Article continues below this ad
But if you saw the thrilling events as they unfolded at Spielberg, home to the Austrian Grand Prix, then you may beg to differ. Some eyes, apart from being charged by the sparkle of Red Bull, may have turned moist by Charles Leclerc's effort. Not necessarily that they wore the color red.
At the conclusion of the 71- lap run, the top step of the podium didn't belong to Charles Leclerc. Nor did the crackling sound of the champagne bottle that adorned the winning grasp of Max Verstappen, his naysayer at Austria.
ADVERTISEMENT
Article continues below this ad
He created a contest far brighter than what we've come to see this season, perhaps illuminating fans dulled by the sordid saga of Ferrari being beaten by Mercedes-repeatedly this season. There can not be a winner, unless there's someone who challenges the victor in the end. And there couldn't have been a Verstappen had there not been a Leclerc at Spielberg, in the end.
At the 2019 Austrian Grand Prix, pole-sitter Charles Leclerc did all in his might to keep eventual winner, Max Verstappen at bay. But he couldn't relent. The pressure was enormous. The occasion, even bigger. The prize? An opportunity to bag a realistic chance to emerge ahead of Mercedes, something hitherto unachieved so far in 2019.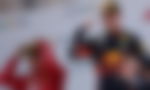 What one saw from the onset of Lap 67-71 was perhaps more than just thrilling or nail-biting. Such high-class racing demanded a description in cosmological terms.
It did seem, after all, that Leclerc defending from Verstappen wasn't just a Ferrari fight involving a Red Bull. It was a saga in which all racing loyalties turned agnostic, the common love for Formula 1 uniting one and all.
When Leclerc began Lap 67, Verstappen was only marginally under three-tenths of a second behind. Then, it would reduce to being two-thirds of a second. Amid racing hearts and dwindling fortunes, Verstappen nearly shunted all four wheels of that undaunted Red Bull ahead of the Ferrari, getting a beautiful exit out of Turn 3.
History would be written at the very corner three laps later and the pecking order would change.
Senna, Lauda, and the great Hunt- had these luminaries been there or had witnessed the Spielberg contest, an event that warrants to be better known as the Charles Leclerc vs Max Verstappen 2019 Grand Prix of Austria, they would've been proud.
But Leclerc, make no mistake, was no Senna.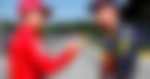 He wasn't able to keep the daring pursuer behind, akin to the "Regenmeister" versus Prost at Silverstone in 1993.
Yet, regardless of who you were- whether a devoted Silver Arrows fan or a Tifosi searching ever so desperately for a red moment- you were spurred by the brilliance of Charles Leclerc.
On Lap 70, with another lap and a half to go, as Leclerc relented the mounting pressure of Verstappen, who was now, nearly ahead, the Red Bull bolted ahead of the Ferrari, in an unprecedented move.
ADVERTISEMENT
Article continues below this ad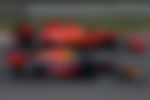 So gripping was this move that Leclerc, who had hitherto defended brilliantly, would find his wheels off the track limits, post a minor contact with the blue racing beast, its ultimate nemesis.
ADVERTISEMENT
Article continues below this ad
In a tug of war between the Ferrari power and the Red Bull power, a result had been reached, a conclusion identified and an emotion heavily felt. Charles Leclerc, who did a brilliant job all weekend, was unable to suppress Max Verstappen.
But had it not been for his might and the ability to delay the climax until its very dying moments, one feels, we may not have had a Grand Prix that has perhaps now given a resounding answer that racing is alive and thriving. Is it not?