Charles Leclerc: Apparently, His Ferrari Problem Was Not MGU-H Related
Published 04/01/2019, 12:13 PM EDT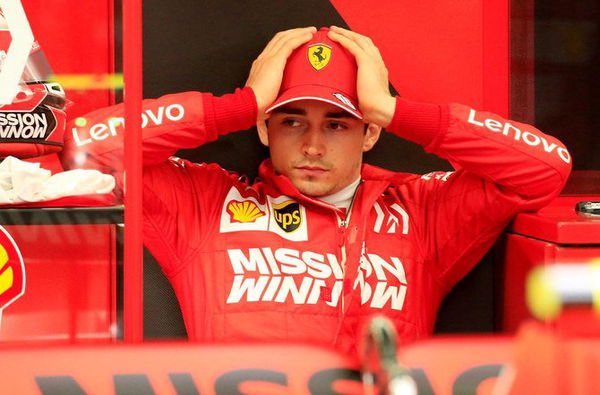 If there was one driver whose 2019 Bahrain Grand Prix effort was rated highly and rightly so, then it was Charles Leclerc. Charles Leclerc drove with a lot of heart and essentially, his effort underlined the craft of a bloke who seemed undeterred despite having a car that ran into a lot of problems.
ADVERTISEMENT
Article continues below this ad
What stood out from Charles Leclerc's Bahrain GP effort was the excellent recovery drive that the youngster was able to demonstrate despite losing out the lead to Sebastian Vettel inside the opening lap.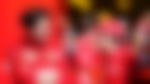 How easy, it ought to be asked, might have been that feeling where one drops down to third inside the opening lap despite having started from pole? In his life, on March 31, 2019, there was despair; was it not? And just when things may not have gone any worse for Charles Leclerc, his Ferrari experienced unpredictable MGU-H problems.
ADVERTISEMENT
Article continues below this ad
At the end of it all, with 11 laps to go, the kind of recovery that Charles Leclerc was able to show was indeed impressive and worthy of applause. The 57-lap contest, it must be said, shall be remembered for a long time because Charles Leclerc, at a time where there were talents like Vettel, Raikkonen, Hamilton, Bottas on the grid, demonstrated a lot of calmness and composure to eventually drive home with a fighting third.
Now, at the completion of the 2019 Bahrain GP, it's turned out that Charles Leclerc's Ferrari troubles may not actually have been MGU-H related. So what on earth, you might be asking, was the issue after all?
To that regard, Ferrari team boss Binotto has taken up the issue seriously and been busy in investigating what might have been the actual problem. This is so because at the end of the day, Charles Leclerc did have a great chance to have won the race after having become the Scuderia's youngest pole-sitter.
The following are team principal Binotto's own words with regards to the developing story:
ADVERTISEMENT
Article continues below this ad
"We are checking now the engine so we do not have yet a clear explanation of what happened," he said. "It is an engine problem. We had miscombustion on one cylinder but [the reason is] to be understood.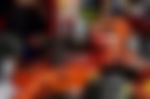 "The engine will go back to Maranello for careful checks because when something like this happens you need to take your time to do your checks carefully. But the engine was running at the end of the race so it is still able to run.
ADVERTISEMENT
Article continues below this ad
"It has been a brave decision to continue racing in those conditions. But in the end, it was a third place that was important so finally probably the right decision."
The above told, it is being felt that the current problem is just an isolated issue and may not engulf the drivers again in the future. Well, let's hope so; for Charles Leclerc is surely more than a potential race winner- is he not?