Charles Leclerc Shares His Driving Style Is Different To Teammate, Sebastian Vettel
Published 04/20/2019, 12:36 PM EDT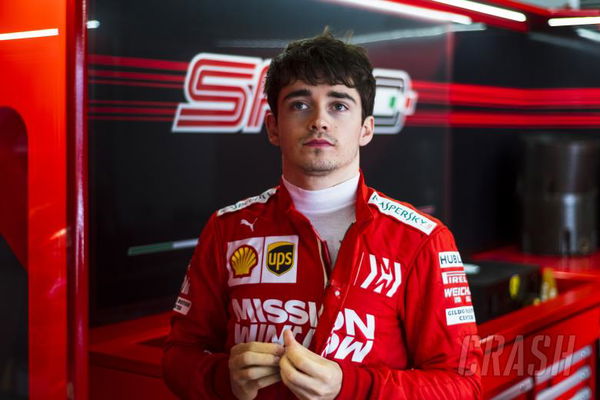 ---
---
2009 Bahrain GP. A young man takes pole and in the process, sets a new track record. On race day, he's passed inside the opening lap. He sees his track position being clinched from his grasp. What happens next? He fights back and makes an incredible move toward the front. Then, toward the latter stages of a spectacular duel in the desert, the inexperienced young bloke finds a power issue in his car.
ADVERTISEMENT
Article continues below this ad
He loses the speed and in the process, the much-needed momentum to win. Yet, he keeps at it; he keeps trying. Undeterred, he finds enough zoom in the wheels of his SF90 to drive competitively in the end.
And toward the end of the checkered flag, he collects a fighting third. Race-winner, Lewis Hamilton, surprised that he's won shows the heart and sportsmanship and congratulates the young Ferrari driver. After all, this is someone who's only driven his second race for the Scuderia, undoubtedly the fanciest and most celebrated of F1 stables.
ADVERTISEMENT
Article continues below this ad
A new star called Charles Leclerc is born in the true sense of the word. What one saw in the next race, at China, would be slightly puzzling for the young Monegasque driver, who'd finish behind Max Verstappen and gather a lowly fifth.
Thus far, in motorsport's most elite racing competition, it doesn't occur that Charles Leclerc has set one wrong foot. Yet, the Ferrari driver finds much to his chagrin, the prevalence of team-orders, not the most favorite thing of any driver- right?
ADVERTISEMENT
Article continues below this ad
But in all of this, it can be said that Charles Leclerc has firmly established his credentials as a future superstar or a world champion.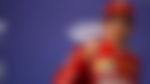 To that end, as we await for Baku to present its emphatic challenge, the first for Charles Leclerc – for the Scuderia Stable- this is what the youngster had to say in relation to his style vis-a-vis his teammate Vettel's:
ADVERTISEMENT
Article continues below this ad
Seb and I, from Barcelona (pre-season testing), we have two very different driving styles," Leclerc admitted. "So, we require some changes on the car and some slightly different balance.
"I won't go too much in detail with this but we don't require exactly the same car obviously."