Charles Leclerc Will Target Race Wins With Ferrari
Published 12/15/2018, 10:30 AM EST
By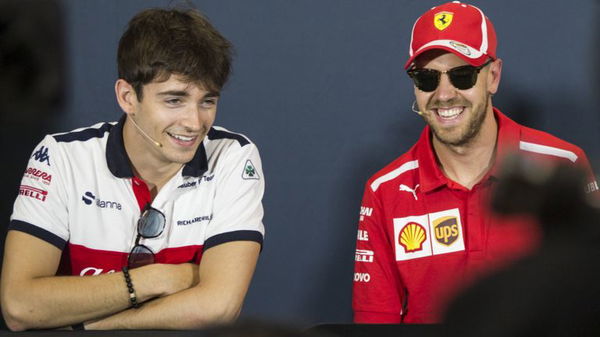 Charles Leclerc has revealed that he wants to triumph at the races during his first season with Ferrari in 2019. During his maiden season in the Formula one at Sauber, the 21-year-old driver acquired a best position of sixth place at the Azerbaijan Grand Prix. However, in the coming season he will be working with race-winning hardware, and thus intends to put it to good use.
ADVERTISEMENT
Article continues below this ad
"It is clear that racing for Ferrari, I would like to win a couple of Grands Prix,"
Leclerc announced at the Autosprint's 
Caschi d'Oro
 ceremony in Italy on Thursday night when questioned about his goals for the next year.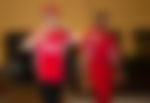 Ideally, he said that he would try his best at his own home race in Monaco, and Ferrari's equivalent event at the Monza.
ADVERTISEMENT
Article continues below this ad
"But I cannot imagine what it will be like to race in Italy as a Ferrari driver!" Leclerc said. He will certainly be under the lights in next season and will have to showcase immense caliber to prove that he deserves the seat that was formerly occupied by Tifosi favorite Kimi Raikkonen.
In addition, he also knows that he will have to prove himself against one of the top class drivers in the sport today, and his new team mate- Sebastian Vettel.
"Pressure? No, I don't feel it," Leclerc said. "Rather I feel the support and I must say that I am happy. My goal is obviously to do my best and respect the team's expectations. I will have at my side a driver like Sebastian Vettel who will be an important help for me to grow and learn", he continued. "He is a wonderful person, as well as a great driver," Leclerc added, as he spoke about Vettel. "I got to know him when I worked at the Maranello simulator and he thanked me for the work I did."
"How did I find it? Unbelievable," Leclerc answered, when he was asked about his first run in the car as an official Ferrari Formula one driver.
"The car is fabulous to drive. It was a great honour as well as a great emotion," he said."Obviously we are talking about a test [so] it does not make much sense to talk about performance in absolute terms," he admitted. "But the feeling was immediately exceptional."