Chase Hooper Catches The Tony Ferguson Fever
Published 03/21/2020, 11:13 AM EDT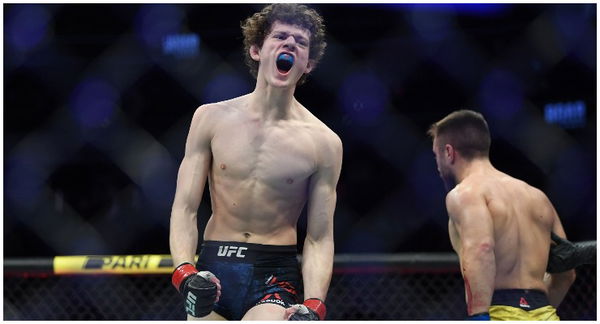 ---
---
Tony Ferguson released an obscure workout video ahead of his fight with Khabib Nurmagomedov. The way he prepped for the fight and even his work out attire was different, to say the least. The fighter showed off his training in a pair of jeans and a belt.
ADVERTISEMENT
Article continues below this ad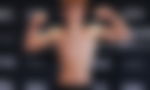 The workout video was an instant viral hit,  and is making its rounds around the MMA roster. Athletes all over have been imitating it in their own unique way. Another UFC fighter, Chase Hooper, can be added to this list. He goes by the name Chase Hooper. Without a doubt, his video is the most hilarious and accurate so far!
ADVERTISEMENT
Article continues below this ad
Who is Chase Hooper?
ADVERTISEMENT
Article continues below this ad
Chase Hooper is a UFC featherweight prospect. He is only 20 years of age and just barely began his career. He made quite the cleverly directed spoof to Tony Ferguson's already caricaturish workout video.
Chase Hooper began his career pretty young. He has trained in combat sport since the age of 8. That's an easy 12 years of training already, which has prepared him well for his early debut.
Chase broke into the scene at the preliminary rounds of UFC 245. He faced Daniel Teymur, in a fight that was his biggest test so far. Hooper quickly announced his arrival to the UFC with a first-round knockout. He took the veteran down in no time and extended his record to 9-0-1. Chase has just begun and has immense potential. He's got a long way to go and a legacy to build.
ADVERTISEMENT
Article continues below this ad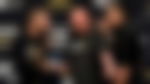 Tony Ferguson in his work out video can be seen preparing for his upcoming fight against Khabib Nurmagomedov. The MMA world believes the fight is cursed, as it hasn't found its date yet. It stands on the uncertain ground because of the recent pandemic scare. COVID-19 has literally grasped the sporting world and single-handedly put it on hold as of now. What do the UFC officials and Dana White plan to do about this fight? Nothing is official as yet. But at least we have people like Chase Hooper keeping us in good spirits till then!