"Chasing My Kids Around Everyday": Roger Federer Reflects on His Life Off the Tennis Court
Published 01/20/2021, 6:05 AM EST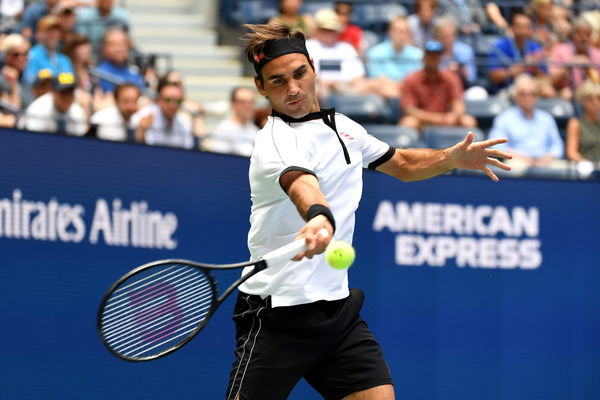 ---
---
Tennis legend Roger Federer is considered one of the greatest players to ever play this sport. His influence over the game has transformed tennis to an unimaginable degree. It's been close to 20 years, but the Swiss ace still continues to dominate amongst the other established names in the game. 
ADVERTISEMENT
Article continues below this ad
Over the years, Roger has maintained a great association with the various brands he endorses. In 2018, he ended his long-time partnership with 'Nike', to sign with the Japanese brand 'Uniqlo'. The details of his deal with them are reportedly a staggering $300 million for 10 years.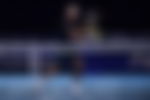 Recently, the eight-time Wimbledon winner shot a commercial with 'Uniqlo' to display their clothing wear. In the clip, Roger is seen jogging his way up a steep slope and reflecting on the time spent during the lockdown with members of his family.
ADVERTISEMENT
Article continues below this ad
Roger Federer: Leading an active and healthy life
Providing a better insight, the Swiss superstar said, "You can't have a career as long as I have unless you stay active. On the court, you see me do my tennis thing for 20 years. But off the court, I'm chasing my kids around every single day. But it's an active life I'm leading, I think a healthy life. Those clothes got to be light and comfortable, simple. I love to put it on and it feels perfect right away."
During the time he spent away from Tour, he finally got the chance to spend quality time with his parents, wife, and kids. After being constantly away from home fulfilling professional commitments, he made the most of his time spent away from tennis. 
In the last season, Roger ended his season early after his semi-final exit at the Australian Open. He then underwent surgery for the second time on his knee during his career. The tennis season halted too due to the coronavirus pandemic. 
ADVERTISEMENT
Article continues below this ad
Roger is one of the highest-paid players when it comes to endorsing brands. Over the years, he has maintained his position on the rankings. Last year, he topped Forbes' list of the highest-paid athletes, going above the likes of Cristiano Ronaldo and Lionel Messi. 
ADVERTISEMENT
Article continues below this ad