Chelsea FC vs Chelsea FC – 04/05 vs 14/15
Published 07/17/2015, 4:48 AM EDT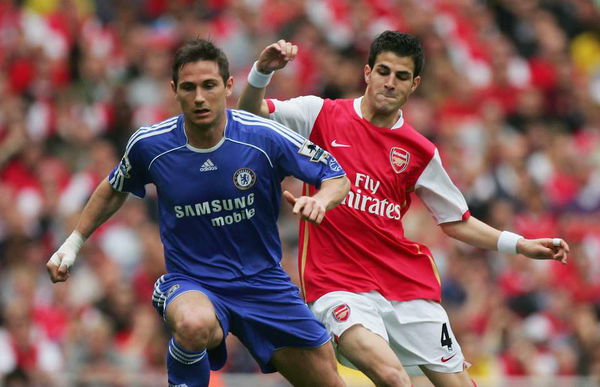 Chelsea are the current Barclay's Premier League champions but it's just been ten years since Mourinho led the team to the title with a different team altogether. So how does the current team fare against the 2004/2005 Chelsea squad?
ADVERTISEMENT
Article continues below this ad
ES presents a player vs player comparison, right here!
Petr Cech vs Thibaut Courtois:
ADVERTISEMENT
Article continues below this ad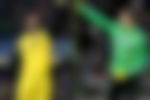 Petr Cech was surely a better performer than Courtois – conceding just 13 goals the entire season. On the other hand, Courtois let 26 past him in 35 games. But Courtois is a young goalkeeper with a huge career ahead of him just like Cech who joined Chelsea at the age of 22.

Branislav Ivanovic vs Paulo Ferreira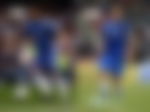 Both have the ability of playing on either flanks and are very good at their positions. The Portuguese was faster and more involved in the forward game whereas the Serbian was a complete defender and was also a good goal scorer. So as per ratings, Ivanovic wins the battle.

Ricardo Carvalho vs Gary Cahill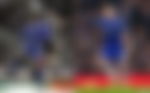 Ricardo Carvalho was an amazing defender with a rare ability of bringing the ball out of defense in play. He was good at marking and tackling and easily wins the battle against Cahill. But young Cahill is better in the air and also gets involved in the attack plan.

John Terry vs John Terry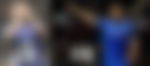 No comparison can be made but there might be a bit of a loss in pace obviously due to ageing factors. But he also has added the ability of finding the net in numerous occasions.

William Gallas vs Cesar Azpilicueta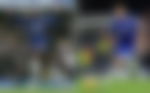 Again both can play on either flanks but played different roles in this position. Azpilicueta was involved more in attack while Gallas on the other hand was a rock solid defender. Advantageous attributes of the Spaniard may be pace and dribbling, whereas for Gallas, strength and marking is what made him a complete defender.

Claude Makelele vs Nemanja Matic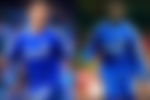 There cannot be a winner in this comparison because both have been at their top notch game the entire season they played and did their job perfectly. Obviously Makelele was faster, played a holding role and played the key role of keeping possession. Matic adds physical strength, shooting and key thorough balls to the former attributes.

Frank Lampard vs Cesc Fabregas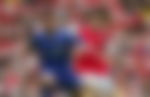 Even though Fabreagas is an overall amazing midfielder, Lampard wins the battle. "Super Frankie" played in every game in the season, netting in 13 goals. Some common attributes amongst the two include shooting, passing, crossing, through balls, set pieces and many more. Fabregas was brilliant in the first half of the season but couldn't keep up in the latter half.

Tiago vs Oscar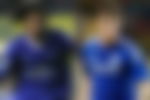 Tiago played only one season in the League, and appeared in 34 matches. But Oscar easily has the upper hand here, he's a more dangerous forward, also good at set pieces and is a good finisher of the ball. Tiago was better defensively but assists wise, Oscar wins again.

Damien Duff vs Willian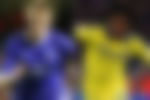 ADVERTISEMENT
Article continues below this ad
A complete player, Damien Duff wins this battle. Duff added pace and power to the Chelsea game. He is well known for his solo goals and also for his impeccable passing. On the other hand, WIllian has been amazing this season with his highly paced gameplay and also has been involved in most of the goals scored by the team.

Eidur Gudjohsen vs Eden Hazard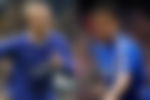 The Icelandic striker scored 12 goals in the entire season and was Didier Drogba's support. He was an acrobatic player and was almost outstanding in his finishing. Later he also went on to play for major clubs like Barcelona. But Hazard wins this battle because of his completeness. He's regarded as one of the best wingers in the world having many goals and assists to his name. Also the Belgian won the Player of the Year Award and is also a young lad who has made such a great name for himself.

Didier Drogba and Diego Costa
ADVERTISEMENT
Article continues below this ad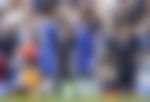 Both are old-school brilliant Centre forwards who added physical strength and power to their game. Having all the abilities a key striker should have, no one wins the battle here. Drogba scored 10 in 18 starts whereas Costa scored 20 in 26 games in the entire season.