Chelsea Feeling the Blues
Published 08/19/2015, 1:28 PM EDT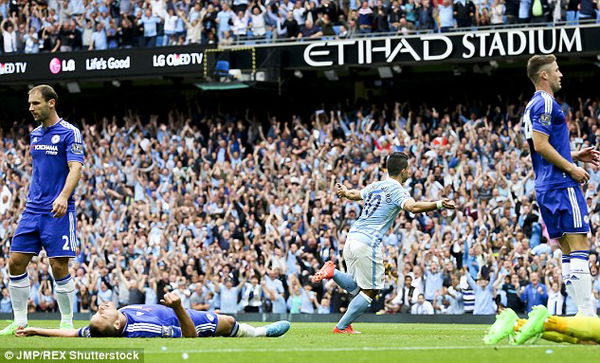 ---
---
Two games into the new season and Chelsea are already in disarray- one point from two games, underperforming players, and a manager whose focus seems to be more on off-pitch issues. Swansea exploited their defensive frailties on opening day, while Manchester City absolutely tore them to shreds at Etihad. A shadow of the invincible team that burst out all shots firing last year around, Chelsea need to get their house in order if they are to defend the title they strolled to last season.
ADVERTISEMENT
Article continues below this ad
What could be going wrong? We take a look at some of the major issues plaguing Chelsea.
ADVERTISEMENT
Article continues below this ad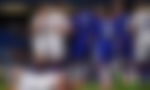 Chelsea's pre-season this year has been terribly organized. Compared to the relaxed yet dedicated pre-season prep they had last season, Chelsea were shuffling back and forth between Canada, the US and Europe this year. There were fewer matches scheduled this time around, perhaps because the squad was tired after an exceptionally long season. After the matches in North America, Chelsea returned to play in the Community Shield. This was followed by a haphazard midweek friendly with Fiorentina, and then the season opening game at Stamford Bridge. This kind of prep was far from ideal, with the squad failing to win even one game during the pre-season.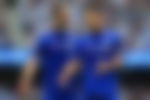 The back four is one area that Chelsea really needed to strengthen following last season's exploits. Filipe Luis leaving only made things worse and reinforcements were desperately needed with Cesar Azpilicueta playing out of position and John Terry growing slower with age. As if this was not enough, a new problem seems to have arisen this season – talismanic right back Branislav Ivanovic seems to be woefully out of form, exploited first by Swansea's Jefferson Montero and then by City's Raheem Sterling.
Mourinho responded by substituting John Terry for Kurt Zouma at halftime at the Etihad, ostensibly for more pace. But maybe the real reason was to force Roman Abramovich's hand, to show the need to bring out that famous chequebook again. Indeed, barely a day or two later, left back Baba Rehman's 21.7 million pound transfer from Augsburg was announced.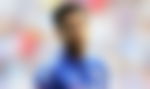 Cesc Fabregas's signing was heralded as a masterstroke by Mourinho, after he propelled Chelsea's resurgent start to the season last year. His understanding with Diego Costa was brilliant, and the two Spanish teammates combined brilliantly. However, after the January losses to Spurs and Bradford City, Mourinho's decision to tighten things up and play Fabregas at a sort of no 10 role instead of the deep lying playmaker role he was enjoying earlier put a brake on the goals. Chelsea stopped scoring, and Fabregas seemed to have stopped enjoying himself. His ineffectiveness in the latter half of last season could be attributed to tired legs, but there is no excuse when more of the same came around this season. Maybe he needs to be moved back behind, to a place from where he can see and control play better.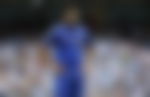 This seems to have been a historical problem for Chelsea. Ever since Didier Drogba's powers waned, Chelsea have been left searching for a replacement. Fernando Torres was supposed to be that focal point for his team, but he failed miserably. Demba Ba and Nicholas Anelka came and went as bit-part players. Finally, last season, it seemed that Chelsea had found their man. Diego Costa bruised and battered past defenders, and linking up perfectly with his teammates (especially Cesc Fabregas), scoring plenty. He led the title charge effectively, but by the end of the season his frequent hamstring problems, an issue at previous club Atletico, had resurfaced. Even when fit, Costa has been unable to do much this season. He barely the touched the ball against Man City, just huffed and puffed his way up and down the pitch. His would be replacement Loic Remy isn't exactly the fittest player himself, and hence Chelsea are back to square one. Radamel Falcao, another player signed this year to provide cover, has just shown more of the disappointing stuff that marked his spell at Man United last year.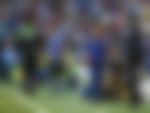 ADVERTISEMENT
Article continues below this ad
Mourinho's blast against his medical team for rushing on the pitch to treat an injured Eden Hazard in the game against Swansea distracted the team to no end. First team doctor Eva Carneiro and her assistant John Fearn merely responded to the referee's call to attend to Hazard, but Mourinho was absolutely furious at them for reducing the no of on-field players to 9 as a result, since Thibaut Courtois had already been sent off earlier during the game.
Mourinho was inevitably caught in another of those storms his critical comments frequently result in, and he spent most of the week distracted by the issue. It affected the players too, no doubt, as their performance against the Citizens showed.
ADVERTISEMENT
Article continues below this ad