Chelsea Issues Antisemitism Warning
Published 02/08/2018, 10:35 AM EST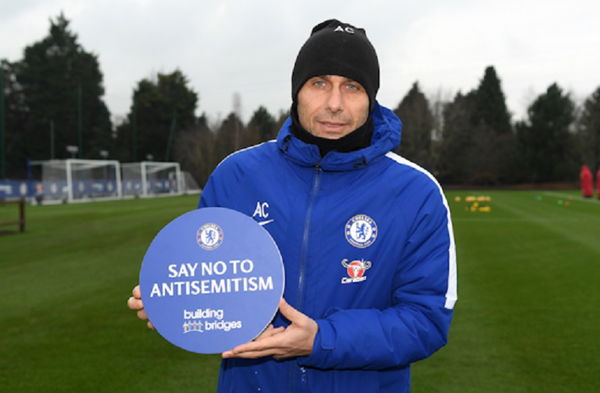 Chelsea has issued a strong response to reports of Antisemitic language used by Chelsea fans on Monday day. According to reports, the incident took place during Chelsea's 4-1 loss to Watford at Vicarage Road. A report on a Jewish website claims that a fan was left "disgusted" by chants of Chelsea fans. The site also claims he immediately informed the stewards at the ground of the incident. The saga comes only days after the club's anti-hate campaign's launch. An Antisemitism controversy in the last thing Chelsea would have wished for.
ADVERTISEMENT
Article continues below this ad
CHELSEA RESPONSE TO ANTISEMITISM CHANTS
"Antisemitism has no place in our club, football or wider society," a Chelsea spokesman said.
ADVERTISEMENT
Article continues below this ad
Further, the statement says "Anyone found guilty of antisemitic language or behavior will face action from the club, including ban" It also adds that fans found guilty will have to attend an equlity education course.
"We welcome the fact that Chelsea fans have reported this behavior, which shames our club. We ask all fans who share our vision for a game open to all to report any kind of discrimination they witness or experience."
The club also says that they are working closely with Watford police in order to identify the culprits.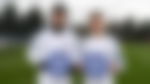 POLICE RESPONSE 
ADVERTISEMENT
Article continues below this ad
Hertfordshire Constabulary says they are yet to receive any reports in regards to the claim. They are though calling any witness to get in touch and help them with the case.
Adding on Sergeant Luke Mitchell said: "At this stage, Hertfordshire Constabulary has not received any reports from members of the public regarding racism during the Watford V Chelsea game on Monday evening.
ADVERTISEMENT
Article continues below this ad
"We take all reports of hate crime very seriously and would urge anyone who witnessed this type of behavior to contact Herts police via the non-emergency number 101 or report information online at www.herts.police.uk/report.
"We will be working with both football clubs to investigate the allegations that have been reported by the media.