Revisiting the Chelsea Manager Merry-Go-Round
Published 08/24/2015, 2:58 PM EDT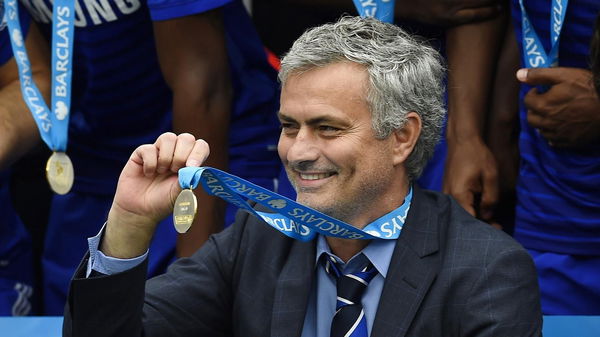 If you've recently started following the English Premier League, you may be surprised by the title of this article. Jose Mourinho has been Chelsea manager for his third successive season, and you could be forgiven for thinking that he's been around for a long time. That's hardly the case, however, as Chelsea owner Roman Abramovich is known to be quite frequent in bringing out the chopping block. Chelsea have had 9 different managers over the last 10 years. We take a look at the last five managers to hold the Stamford Bridge hot seat.
ADVERTISEMENT
Article continues below this ad
5. Guus Hiddink (February 2009- May 2009)
ADVERTISEMENT
Article continues below this ad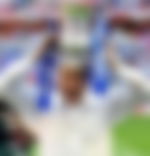 Guus Hiddink was brought in to steer a free falling Chelsea side that just could not adapt to manager Luis Felipe Scolari's methods. People questioned the logic of bringing in a new manager at a time when the transfer window was already over, and he couldn't make any signings to strengthen the squad. Also, Hiddink was already the national team manager of Russia and was only here on a temporary basis, because of his personal friendship with Roman Abramovich.
Scolari had fallen out with the senior Chelsea players, and with important Champions League ties looming, the first thing Hiddink did as Chelsea manager was to take players such as Frank Lampard, John Terry and Didier Drogba into confidence.
He managed to mould the team into one cohesive unit, and results followed. Chelsea, who had fallen miles off runaway leaders Man United's pace, managed to close to gap but ended up finishing an agonizing 3rd in the Premier League. They won the FA Cup, and managed to reach the Champions League semi-finals, where only a last gasp Andres Iniesta goal prevented them from reaching the final, losing to Barcelona on away goals rule.
4. Carlo Ancelotti (May 2009-May 2011)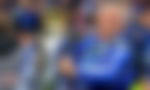 Carlo Ancelotti will forever be remembered as the man who brought out the best of a group of Chelsea players from an older generation, giving them the ability to reach for a last hurrah that they deserved.
Ancelloti, who left AC Milan, a club he had both played for and managed, to come to Chelsea, inherited an ageing squad from Hiddink. Such was the magic in Ancelloti's methods, 30 year old Didier Drogba turned into a goal machine, Florent Malouda sparkled in midfield and John Terry led a commendable back 4, while evergreen Frank Lampard was the engine that drove this side.
Chelsea strolled to the Premier League and FA Cup double, notching up a season goals record of 103 goals on the way. They reached their zenith in their magnificent 8-0 win over Wigan on the final day.
The new season, however, was not so good for Ancelotti. Minimal signings did not bolster a squad no one realized was on its last knees. Goals stopped coming, and a mid-season slump that had become Chelsea's characteristic over the years refused to end. Fernando Torres, brought in to stem the drought, was a massive, massive failure. Ancelotti was the easy scapegoat. Blamed for being unable to bring the best out of the player he did not really want to sign, Ancelotti was unceremoniously sacked minutes after Chelsea's final Premier League game, a shock 1-0 loss to Everton, a game that brought down the curtains on a trophyless season.
3. Andre Villas Boas (July 2011- February 2012)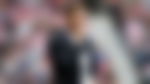 Villas Boas came to Chelsea, in his own words- as a part of a "long term project". Having just won the Europa League, Portuguese League and Cup treble with FC Porto, he was the new Mourinho, the guiding light required to deliver Chelsea to the Premier League title. He boasted of the owner's backing, and Roman Abramovich did show remarkable patience despite erratic results. Perhaps Abramovich felt guilty after firing so many managers, perhaps Villas Boas was young blood, and he saw potential.
The players failed to perform – Fernando Torres continued to misfire and the rest of the squad played poorly as well. Only new signing Juan Mata clicked, and it seemed as though he was carrying the entire team on his shoulders. Chelsea's position in the table kept falling as surprise defeat after defeat followed. AVB's response was to drop Frank Lampard, and a falling out with the rest of the senior players followed. The inevitable, seemingly halted by Abramovich's new found patience, followed- Villas Boas was sacked after a shock loss to West Brom that proved to be the final straw.
4. Roberto di Matteo (February 2012- November 2012)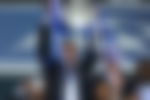 Roberto di Matteo, a Chelsea legend from his playing days at the club, was AVB's assistant during his brief reign. When AVB was sacked, Di Matteo was hired as interim Chelsea manager. Little was expected of the inexperienced Italian and efforts were already underway to find a suitable high profile successor to succeed Villas Boas. Little did Abramovich and Co know that this man would go onto inspire Chelsea to their most significant trophy yet – the dream of every Chelsea supporter, and Abramovich's holy grail- the Champions League.
RDM led a squad of underdogs, powered solely by self-belief and an unshakable team spirit all the way to the final in Munich, where they beat heavily favoured Bayern Munich inside their own stadium. He also won the FA Cup, and despite finishing a lowly 6th in the Premier League, Chelsea also clinched qualification for the Champions League by virtue of being the champions.
All's well that ends well? Not quite. In the euphoria over the unimaginable triumph, the hollowness of Chelsea's victory was not lost on Abramovich. Seniors players such as John Terry, Didier Drogba and Frank Lampard had more or less led the team, even providing coaching advice to Di Matteo. The squad was still in shambles, the striker problem yet not solved. RDM was very hesitatingly hired on a permanent basis.
New signings did arrive, however – Oscar and Eden Hazard combined with Mata to form the trinity 'Mazacar'. Goals flowed, and Chelsea were unbeaten in the opening 7 games of the season. However, bad results followed, particularly in Europe. Chelsea created unwanted history by becoming the first defending Champions to be knocked out in the group stages of the Champions League. Always looking for a good reason to fire the man who never had his confidence, Abramovich dropped the sword on Di Matteo after merely 9 months.
ADVERTISEMENT
Article continues below this ad
5. Rafael Benitez (November 2012 to May 2013)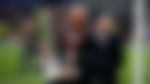 Rafael Benitez, jobless since his firing from Inter Milan, didn't hesitate in advocating himself for the vacant post. Central to his application was the claim that he could reinvigorate Fernando Torres, a player he had so successfully bought to Liverpool at his time there.
ADVERTISEMENT
Article continues below this ad
Benitez was hired as interim Chelsea manager and given the task of resurrecting Chelsea. Though he did lead Chelsea to Europa League glory and league results did improve substantially, Benitez was derided at Chelsea. The fans were never happy. They still remembered Benitez's 'plastic fans' jibe at them from his time at Liverpool, and nicknamed him "Fat Spanish Waiter".
He also controversially dropped John Terry in favour of playing a David Luiz and Gary Cahill combo in the centre of defence. In the end, Benitez didn't get the job permanently. However, he did succeed in reviving his career and subsequently got the job at Napoli.