Chelsea Outcast Danny Drinkwater Badly Beaten after Trying to Force Other Player's Girlfriend
Published 09/08/2019, 3:21 PM EDT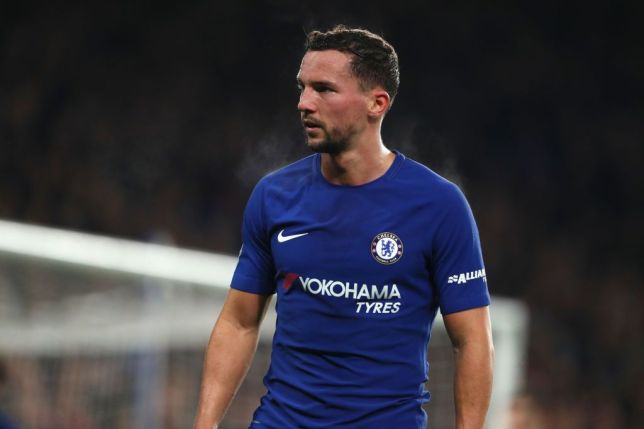 ---
---
Earlier this week, Chelsea midfielder Danny Drinkwater, who is currently on loan at Burnley was reported to have sustained an ankle injury and was expected to be out of the
Premier League
action for a while.
ADVERTISEMENT
Article continues below this ad
The Sun later revealed that Drinkwater was attacked in the early hours of the last Sunday.
He was thrown out by security before a gang of up to six men attacked him with a blunt object. Thugs jumped on the footballer's ankle in the vicious nightclub attack and chanted: "Break his legs."
ADVERTISEMENT
Article continues below this ad
The deliberate attempt to wreck the troubled England midfielder's career came after he tried to chat up a rival player's lover.
Drinkwater, drunk, was overheard saying, "I don't care, mate, she's coming home with me."
A source told the newspaper, "It was incredibly nasty with blood everywhere. At one point he was curled up in a ball on the ground, as they repeatedly jumped up and down on his ankle and shouting, 'Break his legs'.
"They knew he was a Premier League star and it was his livelihood. There was blood everywhere, and it was all incredibly nasty."
Premier League winner Danny #Drinkwater was reportedly #Left with significant injuries after being set upon outside a Manchester #Nightclub after allegedly attempting to seduce a fellow footballer's girlfriend.

Chelsea …https://t.co/r2NMIzfCR5 pic.twitter.com/RGeB4mCJLg

— 1BUV Moved to _1BUV (@_1BUV_moved) September 8, 2019
A spokesman for the midfielder said: "Danny accepts he put himself in a position where he can be criticised. He will take on the chin the criticism that comes his way.
"He knows he cannot allow himself to be targeted, and has to take himself away from these situations.
"He will address the concerns of those at the club privately, and honestly."
ADVERTISEMENT
Article continues below this ad
Drinkwater can now face action from Burnley.
An insider said, "Danny didn't want the extent of his injuries emerging which is why he fled to Spain. He fudged it a bit with Burnley and just said he'd been set upon.
"Danny is worried how his manager Sean Dyche react but he is adamant he was just as much a victim in all of this."
ADVERTISEMENT
Article continues below this ad
Drinkwater will now return to Burnley and owes a formal explanation to the club ad its manager Sean Dyche.
The Telegraph have reported
that Drinkwater's parent club Chelsea have left it to Burnley to make the decision on the England international, but the club are yet to announce anything on the issue.
More from EssentiallySports on Football