Chelsea Star Opens Up on Real Madrid Move
Published 01/22/2019, 3:34 PM EST

Follow Us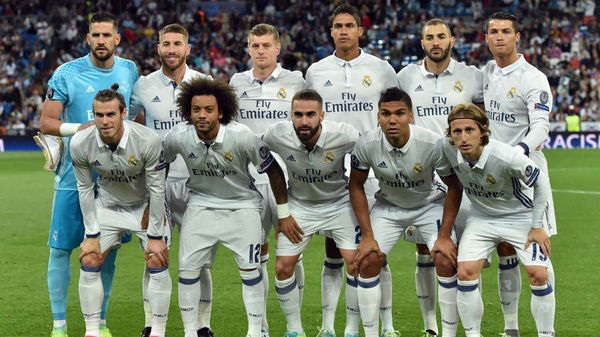 Real Madrid expect to have a busy summer of 2019 after having a controversial summer of 2018 which led to their head coach Julen Lopetegui (whom they signed as manager in 2018) getting sacked as the head coach of the Spanish National Team, two days before the start of the FIFA World Cup 2018.
ADVERTISEMENT
Article continues below this ad
Since then, it has been downhill for Los Blancos who have struggled in the La Liga and do not seem to be challenging for the La Liga title this time around.
The football world expect an interesting summer transfer window of 2019 due to Real Madrid's interests in players and managers. One player who seem to have an eye on the famous white kit of Real Madrid is Eden Hazard.
ADVERTISEMENT
Article continues below this ad
Hazard has been on Real Madrid's eye for quite some time now, and after losing Cristiano Ronaldo to Juventus for 100m in the summer of 2018, Florentino Perez is looking for his next Galactico and Eden Hazard's latest comments add fuel to an already ignited fire.
Asked by France Football if a move to Real Madrid would please him, Hazard said: "Why not? You know it very well. You're asking the question, but you know what the answer will be so you don't have to ask it.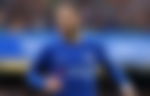 Chelsea have lost track of the Premier League title race and now face stiff competition with Arsenal and Manchester United for a place in the top 4.
After their recent 2-0 loss to Arsenal in the Premier League, manager Maurizio Sarri expressed his 'frustration' with his players, and went on to say that "apparently it was very difficult to motivate this group of players".
In response, Hazard said that Sarri is not the only manager he has frustrated during his time at Chelsea.
"I didn't just frustrate Conte," Hazard told France Football.
"In my career, I've frustrated all my coaches. And with Sarri, once again, I frustrate him. I frustrated Mourinho.
"They think that I need to mark more, do more of this and more of that. And the next coach that I have, I'll frustrate him as well."
ADVERTISEMENT
Article continues below this ad
Hazard also confirmed that he had plans to leave the Blues for the Spanish capital after the World Cup but decided to stay on.
"After the World Cup, I wanted to leave, but in the end I stayed at Chelsea and I'm playing one of the best seasons so far.'
Hazard may have decided to stay on at Chelsea for one more season, but Real Madrid are hurt, and they will come with all guns blazing to get the best players and managers out there to reach back to the summit of domestic and European Football.
ADVERTISEMENT
Article continues below this ad
Will Hazard be able to resist the move to Madrid for yet another year? Will Real Madrid accept his denial and take him off the list forever? Will Hazard get another chances to play at the Bernabéu? That remains to be seen.