Chelsea was unfair to me: Bertrand
Published 06/06/2015, 5:58 AM EDT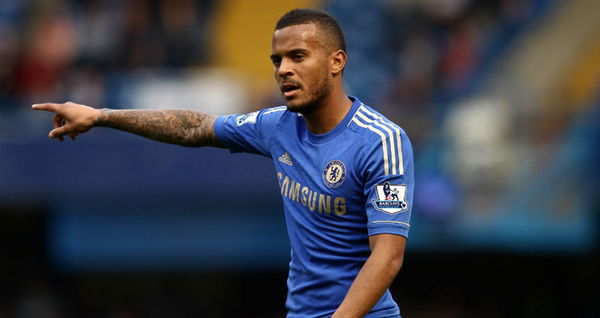 Southampton defender and ex-Chelsea defender Ryan Bertrand feels that he is good enough to play for the Blues. The Saints left back moved away from Stamford Bridge on loan and later secured a permanent move to the St. Mary's and has since then enjoyed a fruitful season.
ADVERTISEMENT
Article continues below this ad
Playing at the left back position, Bertrand has been incredible and has improved by leaps, being an important part of the Saints defence which conceded the second least goals and made it to the PFA Team of the Season ahead of the Chelsea left-back Cesar Azpilicueta and also grabbed his first English cap.
However, the 25-year old feels that he has the quality to play for the champions and feels he could have easily been the first-choice left back this season and Chelsea didn't gave him enough chances to prove himself, making only 57 appearances in his 9 year stay at the London club, mostly staying out on loan.
ADVERTISEMENT
Article continues below this ad
Speaking to Daily Mirror, Bertrand said, "I know I should be at Chelsea and I should still be playing but it is no drama.
"It's my inner confidence, it has nothing to do with my capabilities that I am not there, it's purely circumstances. Now I play at Southampton (and) I really feel like a footballer. When the team wins and you are playing consistently, you feel good about it. You get a day off and feel like you deserved a day off.
"Eyerytime you played, it felt like you were having an audition. Playing regularly, you can be really aggressive in what you do and try new things.
ADVERTISEMENT
Article continues below this ad
"I am playing week in and week out and developing as a footballer."
Bertrand also highlighted the rationale behind his move away from Stamford Bridge,and said that move was to bring stability to himself and his family.
Bertrand emphasized, "It has been massive for me, every summer I would come back with doubts in my mind about my future, asking am I going or staying?
ADVERTISEMENT
Article continues below this ad
"After all the loans and instability, you get to the age where you need stability not only for yourself but for your family also.
"You are getting dragged left, right and center around the country and there comes a time where it's not,'right'. I am not doing it anymore, I need a 'comfort zone'. You need that comfort zone where you can develop and put your stamp on the games." said Bertrand.