Chelsea vs Burnley: Talking Points
Published 08/27/2016, 4:37 PM EDT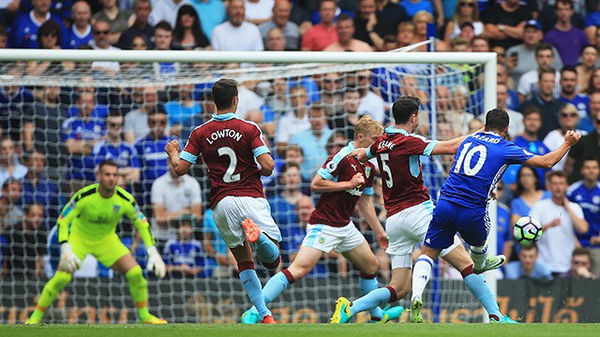 ---
---
Chelsea continue their good start to the season with their third win in the first 3 games. Burnley came into the fixture after giving Jurgen Klopp's Liverpool a major shock last week. But Chelsea were in no mood for slip ups as they dominated the game through-out from start to finish with a well deserved 3-0 win at Stamford bridge.
ADVERTISEMENT
Article continues below this ad
Chelsea seems to be growing in confidence as each game moves on and we take a look at the major talking points from the encounter at the Stamford Bridge.
ADVERTISEMENT
Article continues below this ad
EDEN HAZARD IS BACK
As we all know, Chelsea had more than one problem last season. And Eden Hazard's form quite clearly was one of them. Hazard was a very key component in Chelsea's title winning campaign under the returning Mourinho, but he was quite clearly a shadow of himself last season. But going by the recently concluded Euros and the opening few fixtures, especially this one against Burnley, Eden Hazard seems to have got back his lost touch.
He was involved and instrumental in this week's win also and his performance showed why Chelsea and Conte were keen to keep hold of him amidst stories linking him to clubs outside England. Hazard started the game on a positive note and found the back of the net after just 9 minutes. He curled in a neatly worked shot past the diving Tom Heaton for his second goal of the season.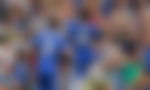 And that was just the beginning of a complete Hazard show at the Bridge.
He was involved in everything Chelsea were throwing at Burnley and his link-up play with striker Diego Costa and Oscar was very impressive indeed. Confidence was oozing through the Belgian midfielder's game as he was running a riot over the Burnley defence who had no answer to his dynamic play. Hazard could well have ended the game with more goals and assists but a combination of lack of luck and brilliance from Tom Heaton kept them out.
Conte and the whole Chelsea faithful will be excited with the way Hazard is playing having known the impact he can make on the league as they saw in the season before last. Chelsea look an entirely different side with Hazard playing like he did this evening and Conte would be hoping for a lot more performances like this from his star man this season.
THE KANTE-MATIC WALL
When Chelsea signed N'golo Kante from champions Leicester City, it was evident what they were bringing into the side. And as we have talked in the weeks before, Kante has came in and has started doing what he does best. His partnership with Nemanja Matic seems to give the side a much better protection and has kept a good shape throughout.
The Kant-Matic partnership has done an impressive job in the midfield while their more glamorous stars entertained the crowd. The presence of Kante has also allowed Matic to play a much more advanced role getting involved and providing them the extra man at times. Be it covering the midfield area, or winning the second balls in attack, Kante and Matic have done a very impressive job.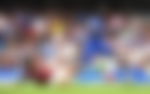 Antonio Conte seems to have a clear idea of what he was going to do in Chelsea when he bought the hard working Kante from the Foxes. And his role reminds the crowd of another Frenchman, Claude Makelele who did a similar job for both Chelsea and for the Galacticos in Madrid. Kante reminds us about how important his role is to a football team who is looking for a solid shape in the middle and at the back. The tireless workhorses in midfield even shifted in to cover the defence at times when Burnley tried to knock them out of shape. The Kante-Matic partnership could well provide a solid foundation to a dangerous threat they can throw up front.
CHELSEA LOOK CONFIDENT
Most of Chelsea's problems last season started fairly early in the season and a lot of them were off-fields incidents as well. However the whole squad looked to be lacking in confidence throughout the campaign. Chelsea managed just 5 wins at home and this was a shocking return to all those who have always seen Stamford Bridge as their fortress.
But the arrival of Antonio Conte has certainly changed things. The charisma and energy of the manager seems to have shrugged off the entire squad and Chelsea seem an entirely different side even though there haven't been too many signings made.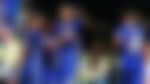 The involvement of Diego Costa and Hazard is a big part of this. Along with that Willian has continued his promising run he showed last season and Oscar looks to be improving with every game under his belt for the new Manager.
The results and the ever improving performances has also got the crowd going and Stamford Bridge suddenly looks a happy place again. The season has just started, but the absence of European football might be a blessing in disguise for Chelsea as it will allow them to concentrate more on the domestic side of things and get things together again. Chelsea had a comfortable win this time around, but in the earlier games have shown that they are able to grind results out as well.
QUESTION MARK CONTINUES OVER CESC FABREGAS
This was another frustrating week for Fabregas in the sidelines as he didn't play any part in this week's fixture as well. Oscar again started ahead of the Spanish star and he was not given any playing time as Victor Moses and Pedro came off the bench.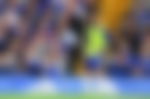 Fabregas was given 13 minutes last week and showed glimpses of the quality he has, winning an assist to his name as well. But this was not enough to win him some more minutes this week. The recent announcement of the Spanish squad also saw him missing out as Manchester United's Juan Mata won his place back.
The Spanish midfielder who had an impressive debut season for Chelsea seems to lack that confidence and has a very long season ahead of him. Though there is a few days left in the transfer window, Fabregas looks set to fight it out and win his place back in the side.
However, with results and performances going his way, Conte might not be excited to change much things. But there is no doubt in the quality he has and Conte might have his own plans for the midfielder.
ADVERTISEMENT
Article continues below this ad
TOM HEATON WILL HAVE A BIG SAY IN BURNLEY'S SEASON
The 3-0 scoreline was very much deserving for Chelsea, but Chelsea could have piled on a lot more goals if it was not for the former Manchester United player. Tom Heaton put together a string of very impressive saves and kept Chelsea at bay for most of the game. Burnley didn't have too many answers for the Chelsea attacks and if it wasn't for Heaton, Burnley would have faced a much heavier defeat.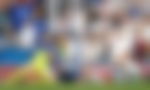 This is not the first time Heaton has come to the rescue for Burnley. He was an important component in the Championship season and was very much impressive in all of the opening matches. He made 6 saves altogether in tonight's match and he was the best player on the field for the Burnley side.
ADVERTISEMENT
Article continues below this ad
His strong left hand to stop Azpilicueta in the closing moments even after his side was 3-0 down was a clear indication of the quality the Englishman has and there is no doubt that he will be a very vital component in Burnley's fight for keeping hold of their Premier League status.