Chelsea vs Manchester United- 5 talking points
Published 11/05/2017, 5:07 PM EST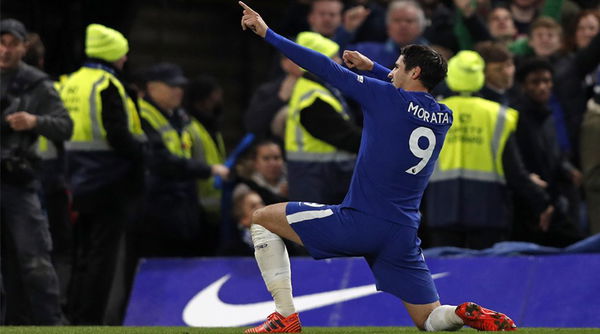 ---
---
At 10:00PM last night, it was Chelsea vs Manchester United in a thrilling encounter. Chelsea beat Man United 1-0 in a vital Premier League game. While Chelsea was in control from start to finish, it was Alvaro Morata who made the difference. The Spaniard's 54th-minute header, therefore, means Chelsea are only one point from second place. Here are the key talking points from the game. When it comes to Chelsea vs Manchester United head-to-head clashes, United have the edge with 76 wins compared to Chelsea's 53.
ADVERTISEMENT
Article continues below this ad
Chelsea vs Manchester United Talking Points
Perfect response from Chelsea
ADVERTISEMENT
Article continues below this ad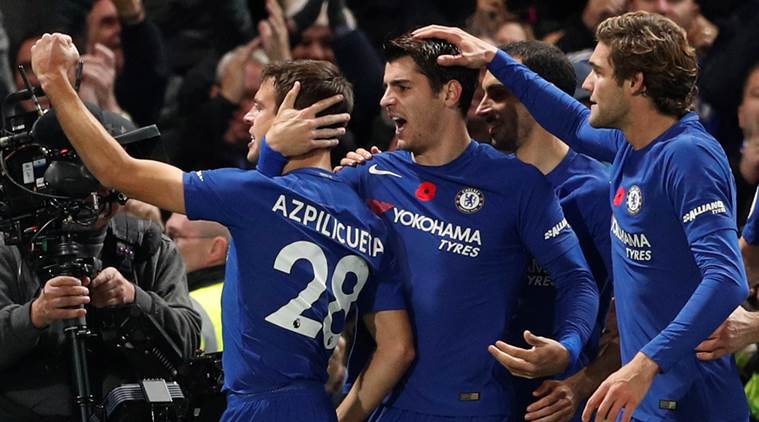 Chelsea came into the encounter after an embarrassing defeat against A.S Roma in the Champions League. The most crucial aspect of this game was always going to be how Chelsea reacted to that defeat. Their response was exactly what Antonio Conte would have wished for. In times when the manager's future at the club is being questioned who also made a big call by axing David Luiz, Chelsea player's  exhibited they are right behind him. While fans are very quick to question the commitment of players these days, the Chelsea team deserve credit for the fight and passion they showed today.
Chelsea's summer arrival's impress 
Summer signing's Alvaro Morata and Tiemoue Bakayoko have had mixed starts to the season. Especially in the last few games, both have produced below-par performances. Due to Lukaku and Matic's presence in the opposition, today was almost an acid test for the duo. It is fair to say they came out on top. While Bakayoko missed a couple of easy chances in front of goal, he asserted his dominance in midfield. The Former Monaco exhibited his potential and why the champions paid the big money for him.
On the other hand, Alvaro Morata broke his goal drought in style. In the last couple of game, while Morata missed golden opportunities to score, the bigger concern was how poor his link up and hold up play was. Today, he produced a top quality performance in every aspect and the goal was the least his performance deserved.
Another player who stood up to the challenge was a player who returned from loan this season, Andrea Christensen. The Chelsea academy graduate once again impressed with a big side showing remarkable composure. The Danish International has proven his worth on the pitch and vividly deserves to be a regular starter rather than being just a deputy.
Lukaku fails to impress
Romelu Lukaku had 0 touches in the Chelsea box. However one looks at it, such a performance is unacceptable from the No. 9 of Manchester United. While one can complain about the lack of service, the buck ultimately stops at Lukaku himself. Evidently, his passing and hold up play was well below standards. As we see more of Lukaku, one has to fear that pre-season criticism of him disappearing in big games is a big concern
Mourinho's big game away record 
ADVERTISEMENT
Article continues below this ad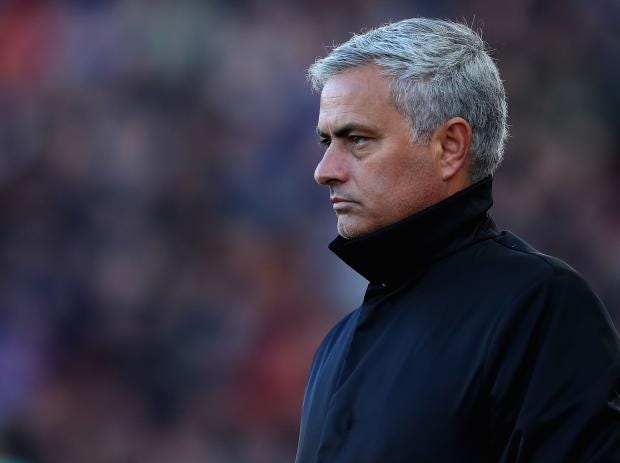 Since Jose Mourinho's appointment, Manchester United have not won any of their encounters away from home against the "Big 6". The Red Devils have only scored 1 goal in 8 of these matches. For years these kinds of games has been Mourinho's strength and hence making this record all the more shocking. Evidently, his tactics are no longer working. Probably United will be better off if Jose alters his approach in these games.
3-5-2 works for Chelsea 
ADVERTISEMENT
Article continues below this ad
Chelsea's three best performances this season have come playing 3-5-2. The big wins against Tottenham Hotspur, Atletico Madrid, and Manchester United have come for Conte's side playing this formation. Chelsea has off late struggled with a 2 man midfield. The current system clearly gets the best of Chelsea's midfielders and hence would be the right way to go, especially in the big games. Having multiple formations to play with will also ensure they do not become a predictable and one-dimensional side.