Chelsea Vs Manchester United: Talking Points
Published 10/23/2016, 1:47 PM EDT
By

Follow Us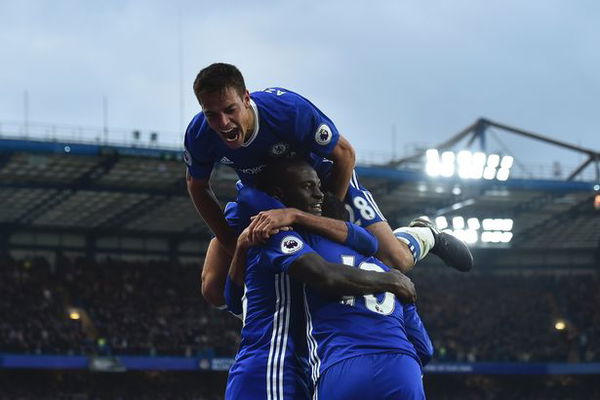 A new army of Chelsea hosted a Manchester United side that was unbeaten in 6 games as the Reds visited Stamford Bridge. The whole world awaited as these two giants of modern day football went head on against each other. All the eyes were set on Jose Mourinho, as Chelsea's most succesful manager returned to his 'home'.
ADVERTISEMENT
Article continues below this ad
Manchester United had a nightmarish start as they conceded 2 goals within 30 minutes of the game. They never showed any signs of getting back in the match either as Chelsea finished the rout with two more goals in the second half.
ADVERTISEMENT
Article continues below this ad
Electric Start From Chelsea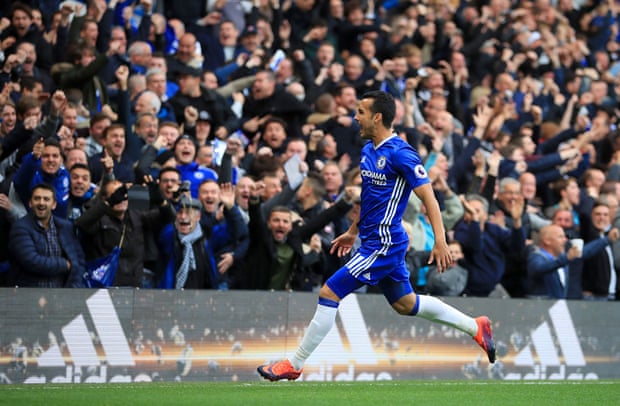 The referee had just blown his whistle. It didn't take Chelsea even 45 seconds before they made an impact on the score sheet. Pedro found the ball coming to him as he confused Chris Smalling and went on scoring within matter of seconds. It was 1-0, as Manchester United were caught off-guard from a pumping Chelsea side. Chelsea further started to dominate the play. Eden Hazard and Diego Costa started to find their rhythm and started to show glimpses of their past performances. Chelsea looked eager to find possession of the ball whenever United started to gain it, keeping shape but also pressing efficiently.
Chelsea Dominating the Game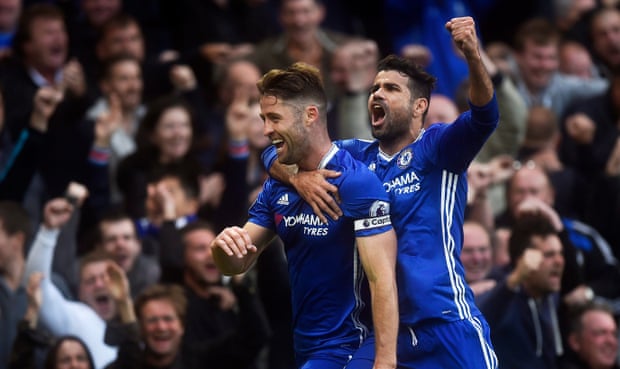 The Blues looked unstoppable in their game. Everyone saw a second goal coming soon, and that it did. Eden Hazard's corner fell kindly for Chelsea's stand in skipper and Gary Cahill made no mistake from close range on the half volley. It lifted the whole stadium as well as Antonio Conte. Home coming for Jose Mourinho wasn't going exactly how he had hoped. Conte was all energetic , whereas poor-old Jose had his hands in his pockets. Continuous defensive errors from United was resulting in a sudden boost in Chelsea's forwards.
Pedro, Hazard and Costa each kept on worrying David De Gea time to time as Manchester United were awaiting a miracle. Apart from a few shots from Ander Herara, Thibaut Courtois wasn't disturbed. Chelsea's midfield and defense made sure Jesse Lingard didn't get enough touches on the ball in the first half. Perhaps Conte's faith in Pedro proved to boost his confidence as he stood out for Chelsea in the first half of the match. His willingness to get the ball was proving to be a bit too much for the Red Devils.
United's Desperation
Everyone knew Jose would make changes in the second half. Juan Mata came on for Fellani, who was clearly struggling with Chelsea's pace. However, Chelsea didn't seem to ease on their guests. United seemed to be a bit more clear in their approach defensively. However, Bailly soon seemed to have grabbed an injury, and Marcus Rojo joined the devils on the pitch. Rashford was soon finding his mark around the ball and United was starting to gain some momentum.
Many pundits would agree that Paul Pogba wasn't doing what he was bought for. Chelsea always tried to catch United on the break, as Moses, Hazard and Kante kept their foot on the pedal. United were having good spells of possession as well. Chelsea were sensing their rivals gaining momentum, and started to put players on the back foot. Up to the first 15 minutes, United had more than 70% of the ball in the second half.
Hazard Seals It For Chelsea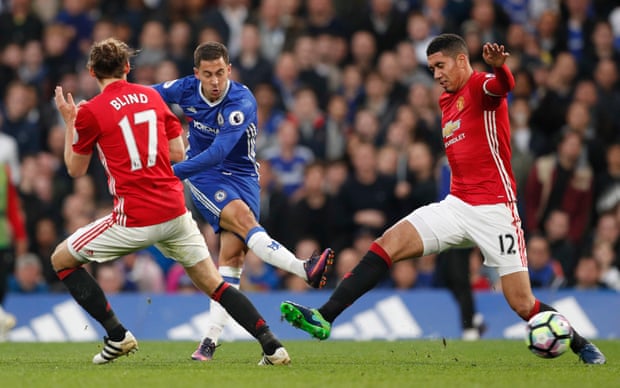 United went sloppy, and Chelsea made sure they paid for it. Hazard put a beautifully constructed 1-2-1 Matic, and scored a stunning goal. It was the nail in the coffin for United. The goal gave Chelsea a cushion that made sure they secured their 3 points from the game. After the goal, Jose made another substitution and threw all his cards on the table. It was all force to the front for United. All of the midfield for the Reds was in Chelsea's half. However, whenever Chelsea found the ball, the Blues made sure there was no slowing down either. After a couple of shots from United, and spells of possessions, Chelsea made sure they paid for it.
Utter Humiliation
Kante, who had been kept silent for most the game, found magic at his feet and scored a goal that Lionel Messi would have been proud of. From a turn around pass from Pedro, Kante went on with the ball and scored put it past United's net. It was Kante's first goal for his new club. It was 4-0. The goal was Kante's magic along with pathetic defending from Pogba and Smalling. It was an all out riot from Chelsea. United still didn't give up. Zlatan Ibrahimovic, who was mostly invisible in the game, took a shot or two to try his luck. He gave Thibaut Courtois a run for his money as, Zlatan met a beautifully constructed lofted pass from Mata but there was no respite for United.
The Good Old Chelsea ?
ADVERTISEMENT
Article continues below this ad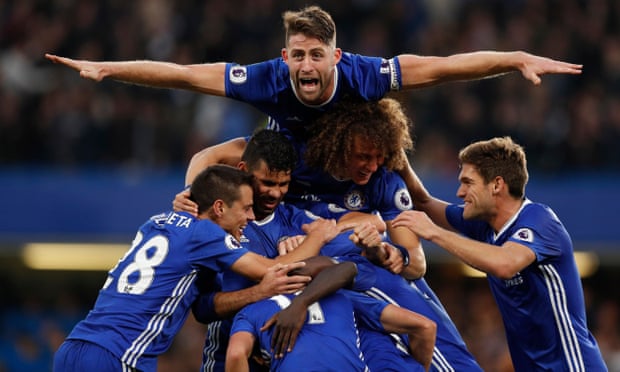 Manchester United tried very very hard to get back in the game. Even after 80 minutes, they kept pushing forward, and going for long range shots for the goal. However, Chelsea were on another level today. Performances from Moses, Hazard, the Central midfielders, all were in sync and it looked as if they could get nothing wrong today. They kept the ball to themselves and didn't do anything wrong whatsoever. Their manager even got the crowd going in remembrance of this historical victory. In the end, Rojo tested Courtois, who stood out with the gloves.
It was Jose's heaviest defeat as a Premier League manager, against the side he wanted to beat badly. However, we at Essentially Sports hope that we see more of such a Chelsea side! Condolences to Manchester United and let's hope they improve from here.
ADVERTISEMENT
Article continues below this ad
Until then, stay tuned!