Chelsea Vs Schalke 04 Match Review
Published 09/18/2014, 7:15 AM EDT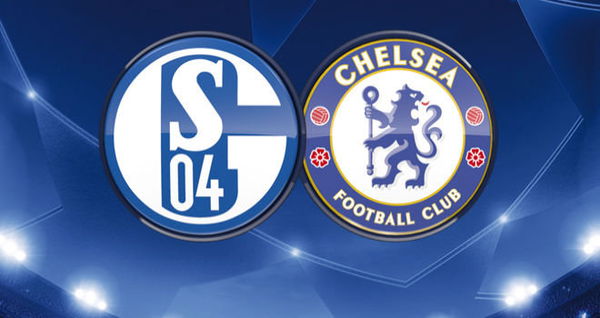 Chelsea came into this match high on confidence after having made the perfect start to the season, having won all of their matches scoring a total of 15 goals. New man Diego Costa is in great form after scoring 7 goals in 4 matches but to the surprise Jose Mourinho decided to start with veteran striker Didier Drogba who made his first start for Chelsea this season.  Felipe Luis also made his first start this season replacing Cesar Azpilicueta. Mourinho also brought in Willian and Ramires in place of Oscar and Schurrle who were benched keeping an eye on Chelsea weekend clash with champions Manchester City.
Schalke were facing their own injury issues as club captain Benedict Howedes missed out due to a thigh injury. Chelsea as expected made the bright start when Ramires received a Didier drogba cross but failed to convert it. Chelsea did make the breakthrough on 11 minutes when Fuchus was caught in possession in his own half by Cesc Fabregas who had a great give and go with Hazard and scored his first goals in Chelsea colours. Eden Hazard look terrifying as usual as he tormented the Schalke defence on a number of occasions but was unable to find the call. Chances also fell to Dider Drogba whose header fell right in the hands of the goal keeper. Schalke's Julian Dralxer showed some great skill and almost ran through the heart of the Chelsea defence but scuffed his shot wide half time where Chelsea had the advantage.
Chelsea began the 2 half as they started looking for the 2 goal to put the result beyond doubt. Dider Drogba again had some great chances but was unable to find the goal. Chelsea were punished for becoming complacent when Cesc fabregas gave away the ball and Julian Dralxer made a promising run to find Klass Jan Huntelaar who made no mistake in equalising . Mourinho brought on Remy, Diego Costa and Oscar in hope of finding the winning goal. Loic Remy had the chance to be the hero of the night but his shot was heroically cleared off the line by Ahyan. Cesc Fabregas looking to make a mends for his error made a great pass to find hazard but Schalke goal keeper denied the Belgian.
A disappointing result in the end for Chelsea as they were expected to have sealed all 3 points easily. Schalke were delighted with this result after having a torrid start to the Bundes liga. Chelsea now face Manchester City at the Etihad stadium on Sunday 21 September.