Chelsea's Season: 5 Points
Published 09/24/2014, 7:16 AM EDT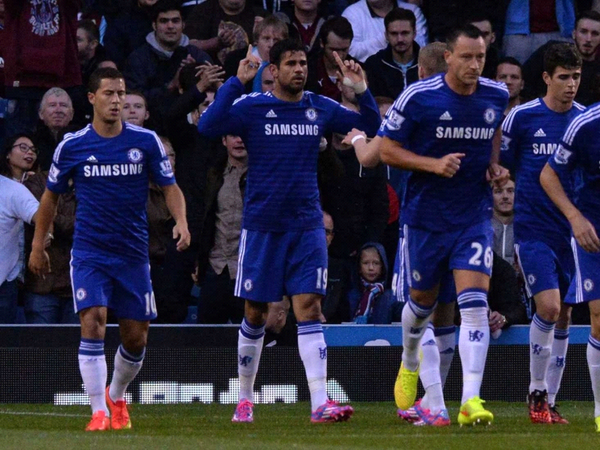 Chelsea have begun the season on a high note sitting happily on top of the table, 5 points ahead of  Man City. Jose Mourinho's wishes regarding personnel were met in the summer and he will be delighted with just how well they are settling into life at Chelsea. Diego Costa looks like an animal in blue, leading the line in his own feral manner. Cesc Fàbregas has reintroduced himself to the Premier League by dictating play as well as any Chelsea central midfielder has ever done.
ADVERTISEMENT
Article continues below this ad
Let's see the factors that make Chelsea the team to beat this season.
1. Jose's Masterclass
ADVERTISEMENT
Article continues below this ad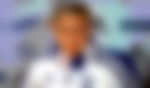 Jose Mourinho, despite what people may think of him, is a man that knows what he's doing. If you were to ask me right now who has done the best out of any side in the transfer window, it'd be Chelsea. Why? In simple terms, Mourinho has arguably pieced together the most balanced side I've seen in recent times: Solid at the back, an excellent composition in midfield, and purchased a proven goal scorer who they can accommodate into their system.
Often criticized for possessing an unattractive style of play, this season has been exact opposite. Chelsea are looking fluid going front, and if any weakness has to be looked upon, then it will be the defensive stability, which will soon be fixed by him.
We all know that he knows 'The Special One' knows how to get the best of his players and that's what exactly he is being doing, now he has assembled a team that fits into his style of football.
2. Diego Costa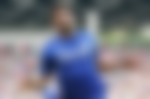 Okay this is obvious. It would be impossible to talk about the opening weeks of the season without touching upon Diego Costa's introduction to English football. His impact has been quite sensational. Defenders are terrified of him. His awkward dribbling style is difficult to defend against. He uses space instinctually to drag players out of position and his link up play looks surprisingly refined.
It was evident that Costa is THE striker for Chelsea before the season. Conceptually he was perfect and the reality is even more pleasing.
3. Cesc Fabregas: The Brain of Chelsea's midfield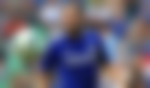 Reintroducing Fabregas to Premier League has proved to be a turning point both for him and Chelsea. Notching seven assists in 5 Premier League games, he has been instrumental in feeding Diego Costa. His positional play and distribution into probing areas which threaten all the time have made Chelsea looks odds on favourites for the title.
Between Fabregas and Matic, they have a tremendous balance in midfield that utilises an excellent forward line. They are powerful in wide areas and going forward. In addition, they have stability in the back and excellent organisational structure.
Will he continue his form? It's hard to see, why not?
4. Eden Hazard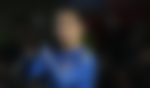 There are some moments of individual brilliance on the field. In case of Chelsea, it's generally Eden Hazard. The Belgian, after a disappointing World Cup by his standards has lifted himself up and has taken his game to another level. When you look at the fact that he is just 23, it's almost scary to think what level he might reach in coming years.
When Hazard rarely sees the ball or gets isolated out on the left-hand side Chelsea look deprived of any creativity. But once he gets into a good position, gets a bit of space, the Belgian becomes an immortal on the pitch and can change a spark into a full grown fire.
This might make you ponder will he be more suitable in a central role? Well apparently Chelsea has the best man to decide that, Jose Mourinho.
5. Rise of Ramires and Ivanovic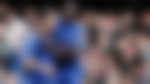 It will be unfair if we don't talk about the performance of these two players. Both have surprisingly similar stories. After the arrival of Matic last season Ramires was thought to be surplus at Chelsea and this summer when Filipe Luis arrived from, Atletico Madrid, it was looking evident that the impressive Cesar Azpilicueta would switch over to right-back with Luis slotting in on the left.
ADVERTISEMENT
Article continues below this ad
These two had other ideas.
When Chelsea switched to a 4-3-3 against Swansea their midfield could not cope. Ramires' introduction, slotting into the old Michael Essien box-to-box destroyer role, was crucial in this respect. Having someone behind him that can pass (Matic) and someone ahead of him who can really pass (Fabregas) removes the creative burden from his shoulders. He can do what he does best and what he does best is win midfield battles. There are not many players in the Premier League that can run and press the ball like the Brazlian does and in a 4-3-3 system, he is huge asset, he is the one who makes it work.
Now talking about the Serbian captain. So far Ivanvic has been Legaue's best defender scoring 2 goals in the season so far. The Chelsea attackers on the right-flank, either Schurrle or Willian, prefer to cut inside and drive for goal and their movement opens up space for Ivanovic to burst into. As a result, it is more than likely that he will go one-on-one with the opposition left-back.
ADVERTISEMENT
Article continues below this ad
His offensive duties could be enough to see him shun defensive responsibilities, but Ivanovic is ensuring his supreme fitness levels are not going to waste. While some players may appear tired on the back of an energy sapping World Cup, the right-back is excelling having not partaken in Brazil 2014. Winning most of the aerial duels, the Serbian have been excellent.
As Chelsea strive to land domestic and European glory, players such as Ivanovic and Ramires – perhaps one of the unsung heroes of the club – will be vital to further success.