China Open – Saina through to yet another China Open Final
Published 11/14/2015, 8:54 AM EST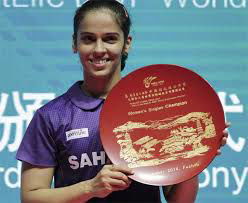 ---
---
It was another wet day in Fuzhuo, China and players were all set to feature in the Semi Final of the 25th edition of the Thaihot China Open Super Series . All eyes were set on the 'CLASSICO' – Lin Dan vs Lee Chong Wei in the Men's Singles Finals. So what happened? Was Lee able to defeat Lin in his home soil for the first time?
Here's a recap of events that occurred:
ADVERTISEMENT
Article continues below this ad
In the Mixed Doubles, it was a repeat of the Olympic Final , with Zhao and Zhang taking on their compatriots Xu and Ma from China. The result was the same, the Olympic Gold medalists Zhao and Zhang won in straight sets 21-19 21-11 . The dream of achieving an all Chinese Final was ended by Joachim and Pedersen from Denmark , when they defeated 4th seeded Liu and Bao in straight sets.
In the Women's Doubles, it was an easy sail for the top seeds , Matsutomo and Takahashi who won against Chang and Lee from Korea in straight sets 21-18 21-17 . In a rather fiercely contested match, the unseeded pairing of Tang and Yu from China defeated their teammates and Olympic Gold medalists Tian and Zhao 21-13 21-19.
ADVERTISEMENT
Article continues below this ad
In the Men's Doubles, it was the Chinese pairing of Chai and Hong who came through a rather tough first half of the draw, when they defeated Ko and Shin from Korea 21-15 21-19 . In the other match, it was the unseeded pairing of Kim and Kim from Korea who booked their place in the final after defeating the 5th seeds Hayakawa and Endo from Japan 21-17 21-18.
In the Women's Singles, it was the result every Indian was hoping for. Top seed Saina Nehwal cruised past 7th seeded Wang Yihan from China in straight sets 21-13 21-18 . In the other all-Chinese Semi Final , it was the Olympic champion LI Xuerui who came on top , as she defeated Wang Shixian 21-14 21-5 .
In the Men's Singles , it was the top seed Chen Long who booked his place in yet another Super Series final, after winning against Son WAN Ho from Korea 21-11 21-17.
It was the time for the CLASSICO . After a long run , which lasted several years , it was LEE CHONG WEI who won the match and broke the Chinese Jinx . It was a hardly fought match which lasted well over an hour and 30 mins. Lee Chong with his best performance on court this season won against his biggest rival, 3rd seeded Lin Dan 17-21 21-19 21-19 .
ADVERTISEMENT
Article continues below this ad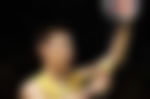 It was a great day for badminton , as it witnessed players representing 5 different countries in the Semi Finals at the China Open. The action will continue tomorrow, with all eyes being set on yet another Lee Chong Wei match. It will be a repeat of the BWF World Championships Final, when Lee takes on Chen. Chen won that match, lets see who grabs the title this time . So stay tuned and KEEP SMASHING!
ADVERTISEMENT
Article continues below this ad
Edited By : Akanksha Agarwal