Chinese F1 Grand Prix in Danger as Country Suspends all Motorsports Activity Due to Coronavirus Outbreak
Published 01/23/2020, 8:22 AM EST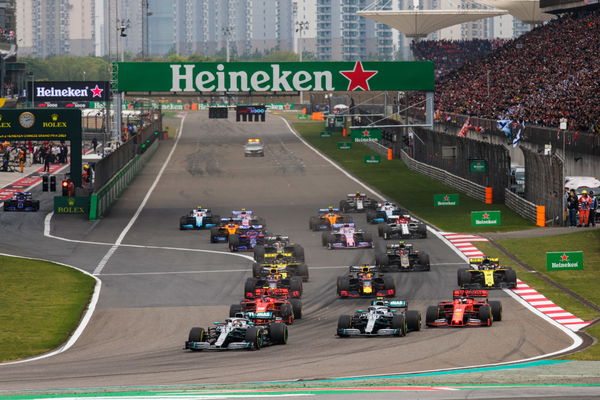 ---
---
The Chinese Grand Prix is in danger of being rescheduled or canceled. Following a massive outbreak of Coronavirus, the local authorities have canceled all motorsport events in China till April.
ADVERTISEMENT
Article continues below this ad
The future of the Chinese Grand Prix
The Federation of Automobile and Motorcycle Sports of People's Republic of China (CAMF) made the announcement earlier today. The Federation has announced the suspension of all motor racing activities in the country due to the deadly Coronavirus.
ADVERTISEMENT
Article continues below this ad
The Formula 1 calendar will have a whopping 22 races. This will result in major restrictions when it comes to rescheduling the event. If the situation worsens, Formula 1 may be forced to cancel the race altogether.
As it stands, the Chinese Grand Prix is scheduled to take place on April 19th. The race weekend would begin with free practice on the 17th. Luckily, the race weekend is not a consecutive one or followed by another race in the succeeding week.
The logistics of formula 1 are enormous and planned many months in advance. Any changes would have a serious effect on the teams' preparation for the weekend. It is not uncommon to see teams lacking essential parts due to a holdup in shipping or transport.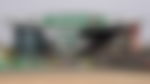 Formula 1's options
Should the Chinese GP still go ahead as planned, it would still place a major burden on the FIA. The health and safety of drivers are of paramount importance as it could even have a snowball effect on future events.
ADVERTISEMENT
Article continues below this ad
The recent outbreak of the Coronavirus originated in China. Wuhan-a major Chinese city was at the epicenter of the outbreak. The Shanghai international circuit is approximately 530 miles from the quarantined city of Wuhan.
The Chinese GP traditionally happens at the start of the year. The event was first held in 2004 with Rubens Barrichello winning for Ferrari. Lewis Hamilton won the most recent event which also coincided with F1 celebrating 1000 races.
The Shanghai International Circuit hasn't always provided the best wheel to wheel action.
ADVERTISEMENT
Article continues below this ad
The 2019 race left many fans unimpressed and they wanted to drop the event from the calendar. The initial reaction from fans was that of indifference on seeing the latest news.
Now, the fans and F1 community await the reaction from Liberty Media – including FOM's official stand on the issue.