Chinese Grand Prix Preview
Published 04/10/2015, 4:07 AM EDT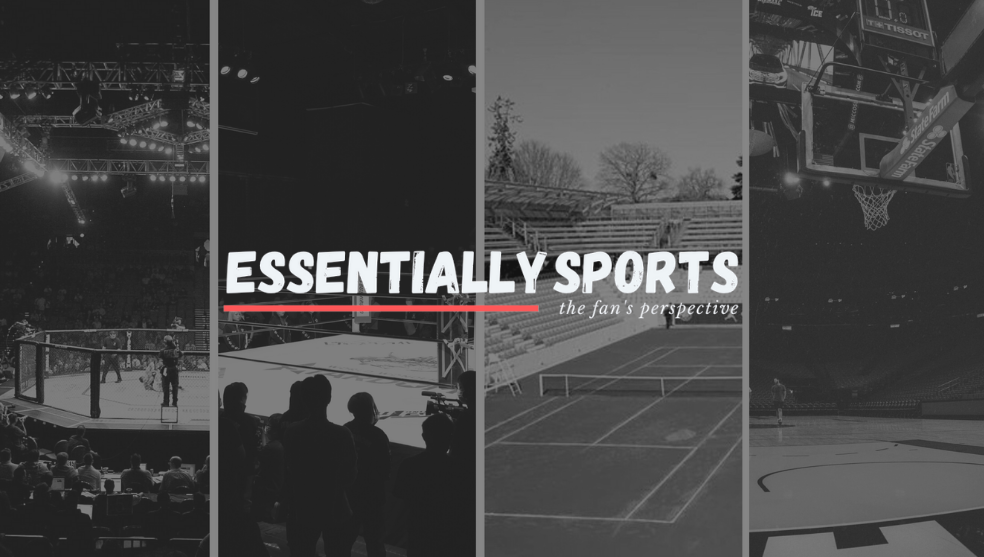 ---
---
It's always a delight to see F1 return to China. The Shanghai International Circuit in Shanghai,China designed by Hermann Tilke, will host the third round of the 2015 season. It would be the 12 F1 race hosted in the country.
ADVERTISEMENT
Article continues below this ad
The track is 5.451 km long and features one of the trickiest corners combinations on the Formula One calendar. Turn 1 and 2 are a very demanding 270 degree, right-handed corner combination that requires a lot of speed whilst entering and it tightens up towards the end.
ADVERTISEMENT
Article continues below this ad
The track layout was inspired from the Chinese character shang, the first character in the name of the city Shanghai, meaning "above" or "ascend".One lap of the Chinese Grand Prix lasts 5.5 kilometres (3.4 mi).
Team By Team Analysis:
Manor/Marussia F1 : The team failed to even get the car out of the garage in Australia owing to some software problems.In Malaysia did not start becuse of problem in hs fule system and Roberto Merhi finished in 15th.They have scares of bankruptcy still we hope to see the two newbies out in the red and black cars. Expect them to be at the back and being consistently closer to Mercedes than any of the rest as they are blue flagged to let the leaders pass by.
Sauber: Well Australia was a sure shot surprise for I'm guessing everyone in the paddock.They currently look the best team in the mid-field. Unfortunately in Malaysia Ericsson spun of the track and but Nasr finished just shy of scoring points at 12th. This time we are expecting both drivers to finish around latter part of scoring positions.
Scuderia Toro Rosso : Amidst talks about the team being purchased by Renault, they are racing like they've got nothing to lose. With a below-par Power Unit, the team was destined to struggle but just like Sauber, they've proved the doubters wrong. Carlos Sainz Jr. and Max "Senna" Verstappen both drove exceptionally well in both the rounds and both have displayed great skill in all driving conditions. Expect them to be in top 10 and above their parent team Red Bull. But you never know about rookies, they can choke at a time least expected.
Force India F1 : Their car looks decent enough to be worthy of a good shot at top 10 and they've got a good pairing of drivers. Let's hope they can unlock the potential of the new VJM08. Their car is just lacking downforce which may give them a shot in Shanghai but with a few upgrades on the car, I think they'd be right up there. Right now, expect them to be just outside top 10.
Lotus F1: To be honest, Australia was a nightmare of race for Lotus but from what we know, the chassis is greatly improved than its predecessor and the Mercedes Power Unit is not a slack either. Romain Grosjean finished 11th in Sepang which showed they have the speed and can give a fight in the mid field. For them, the top of the mid-field should be the target in the short term but Williams should be their ultimate target. It can only go better than here for the team.
Mclaren: Things are from bad to worse for Mclaren. Both drivers are struggling with the cars and retired at Sepang. Australia was a nightmare for them. They were running around 4 seconds a lap slower than the Mercs. It seems like they will end up being backmarker this season but still its two early to call.
Red Bull Racing : It's all gone wrong for them this season. Their cars are all over the place and so are their mouths. The car lacks drivability and is a handful but the major cause of debate is not at the designing department but in the media with major statements floating around regarding the team quitting the sport. (We have an article on the website on the matter) But, I believe all your talking should be done ON TRACK. I expect them to be fighting the Saubers and the Torro Rosso's because Ferrari and Williams are at the moment too fast for them but I believe as the season goes on, they will catch up.
Williams: After Melbourne it seemed like that the season would be a battle between Ferrari and Williams, Mercedes taking the top spot. But Malaysian Grand Prix has changed all these expectations. It is goinf to be three way battle for podium in Shanghai. Williams have the pace to be right up there and give a scare to Championship contenders.
Mercedes: Mercedes were 30 seconds ahead of their rivals. This made everyone think that it is going to be a repeat of 2014. But they got beaten on sheer pace by Ferrari. Do they have things to worry about? Absolutely yes. It was the strategies last time around which cost them the race but now there is another lion in the jungle to take their spot. Don't expect Mercedes front row lockout for sure. It can be anything in top 5.
ADVERTISEMENT
Article continues below this ad
Ferrari: Now all the attention is on this team. And Sebastian Vettel is going to give Mercedes a run for their money. They have been the most improved team of 2015. They are they only ones in the rest of the pack who are going to give the kings the scare for their crown. Everything is just looking perfect for them and they will right at top if nothing goes wrong with the car.
ADVERTISEMENT
Article continues below this ad