Chris Evert Defends Novak Djokovic Over His Suggestions for Australian Open 2021 Quarantine Rules
Published 01/20/2021, 8:39 AM EST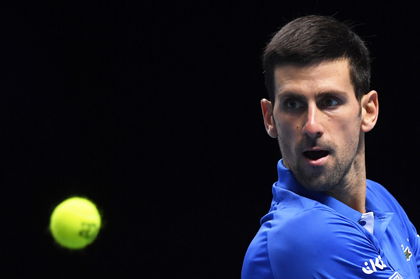 ---
---
The Australian Open 2021 bubble is brewing a lot of controversies. As players are currently under quarantine, issues have crept in, causing a small revolt of sorts in the bubble. To calm things down and ensure that players are fine, World No.1 Novak Djokovic decided to take action, but this invited criticism and scrutiny onto himself. But the Serb now has tennis legend Chris Evert on his side.
ADVERTISEMENT
Article continues below this ad
Some players were kept under a much stricter quarantine as they had traveled with a COVID-19 positive passenger on their fight to Australia. This irked a lot of players as their practice sessions were also denied.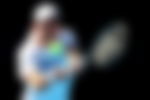 Further, several players complained about the food served to them. Benoit Paire, Fabio Fognini, among others, went on to social media to comment on the food provided to them. Seeing all this, Djokovic decided to write to the Australian Open officials for a change in rules and the conditions.
ADVERTISEMENT
Article continues below this ad
While many looked at these as reasonable requests, others labeled them 'demands'.
Chris Evert also said that Djokovic was suggesting the changes and thus shouldn't be getting the backlash he is receiving right now.
"These were suggestions from Novak, not demands… not worthy of judgement or bashing" Chris Evert tweeted.
The suggestions put forth by Novak Djokovic
ADVERTISEMENT
Article continues below this ad
Djokovic's pointers mainly included four things. First, he wanted players to be moved to private homes with tennis courts. Second, he asked for the shortening of the period of isolation. Third, he wanted players to be allowed to meet their coaches. And lastly, he wanted better food for all players.
All these pointers were straight away rejected by the Australian government. It issued that no protocols will be changed for the players. Djokovic was then criticized for even putting forth these ideas.
Djokovic is the World No.1 and also runs his own players' association. He sees a responsibility in himself to stand up for the players and thus, keeping true to that, wrote to the officials. He received a varied response to this, so let's see how the organizers of Aus Open 2021 handle this brittle situation.
ADVERTISEMENT
Article continues below this ad