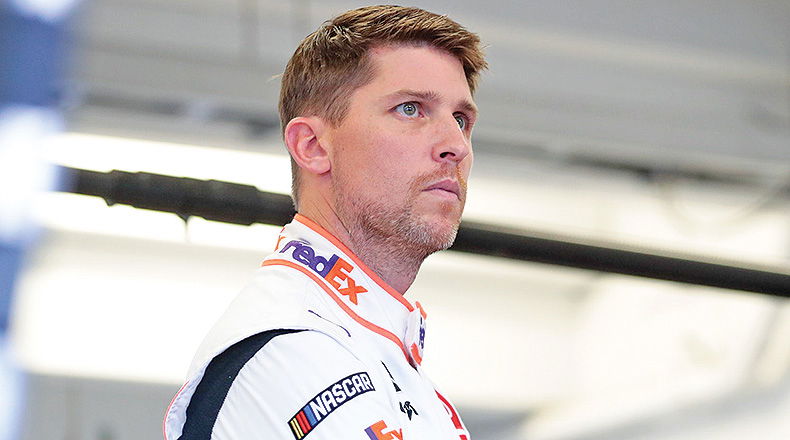 Recently, Joe Gibbs Racing's Crew Chief Chris Gabehart spoke to FOX Sports about Denny Hamlin and his performance. In conversation with Kaitlyn Vincie, he talked about his perspective of the race.
He admitted that it was exciting, but he preferred the race at Homestead where Hamlin went largely unchallenged.
He said, "That one was a lot of comers and goers, it was a really good race. It was never clear who had the distinct advantage throughout the entire race.
"We were fortunate to stay up in the top 2 rows, among the top three or four cars the whole time. Fortunately in the end we managed to wake up in a good position."
ALSO READ- Gratification and Peace of Mind Will Be Invaluable for Playoffs, Says Crew Chief of Denny Hamlin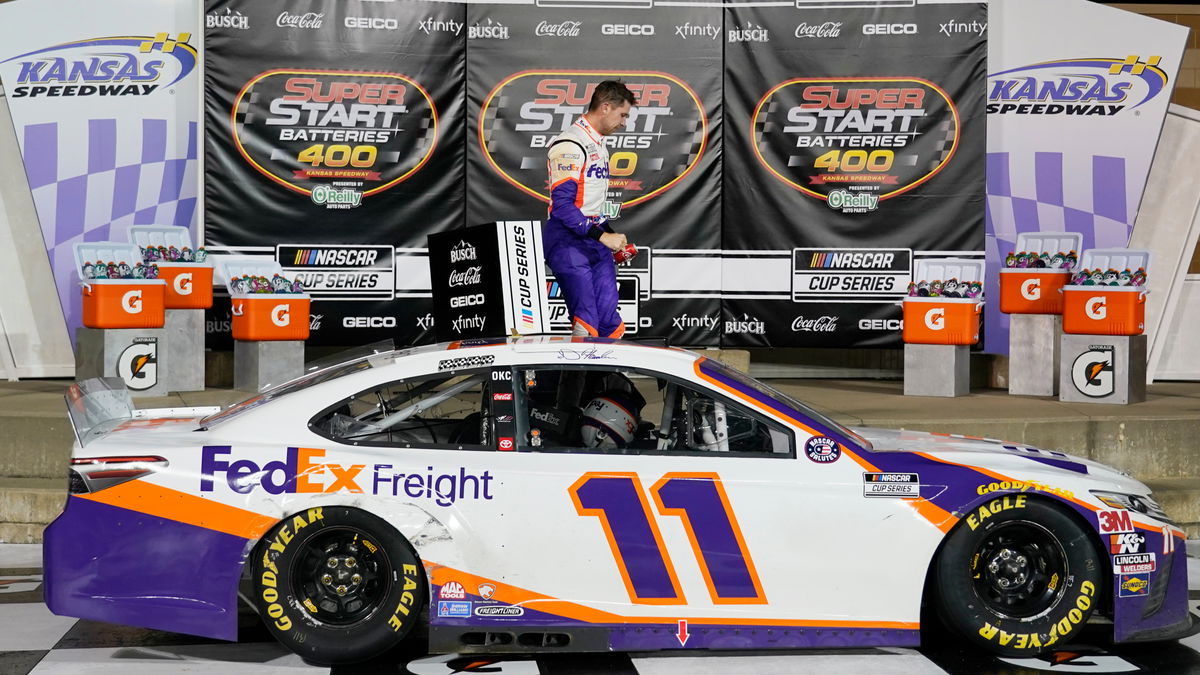 Speaking about ironing out any potential weaknesses before the playoffs, Gabehart said that the team's job is to find issues. In other words, they have to constantly examine the car and fine-tune it wherever necessary.
However, he did note that they need to balance their desire to bag points for stage wins or focus on the long game.
What did he say about Denny Hamlin?
Gabehart and Denny Hamlin have been partnered for two seasons, and the former opened up on his successful partnership. For him, the key to a good relationship is mutual trust, and it is built on results.
He said, "We still have a young relationship together overall. The layers of the notebook keep getting thicker and we keep getting better because of that."
Finally, Gabehart played a small game of Plead the 5th, where he had to answer some questions. The first scenario was what did he find harder, calming down his baby daughter or a fuming Denny Hamlin on the radio, and he chose the former.
He also admitted that he sometimes faces situations where he made a strategy call but had no idea on how to proceed. Finally, he confessed that he failed in a couple of classes while in engineering school.
SOURCE- Kaitlyn Vincie- Twitter