Chris Rock Demands 6 Times LeBron James' Per Game Salary to Talk About Will Smith's Slap at Oscars
Published 05/13/2022, 7:18 AM EDT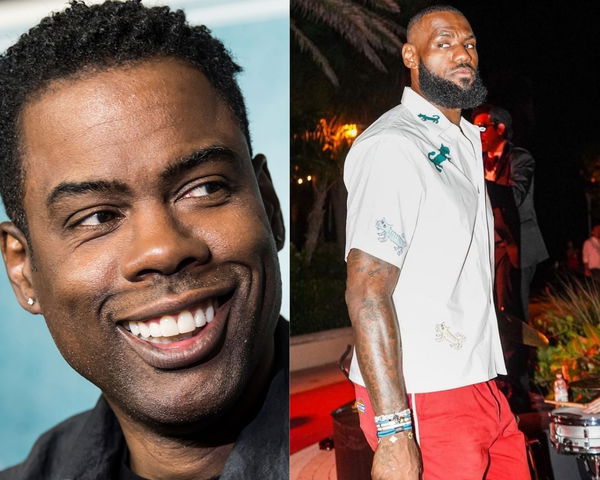 Will Smith slapping Chris Rock at the Oscars 2022 swept the internet like a tsunami. The avalanche of coverage that the event generated had to have taken its toll on the Saturday Night Live alum. Therefore, Chris Rock isn't going to address the incident on television for nothing. In fact, the comedian is demanding $3 million, which is 6 times LeBron James' per game salary. 
ADVERTISEMENT
Article continues below this ad
LeBron James has crafted an unparalleled NBA legacy over the course of 19 years. And the wealth that has followed the King's route is simply the icing on the cake. 
ADVERTISEMENT
Article continues below this ad
James will be entering the last year of his contract with the LA Lakers and would have made $41,180,544 this season. His per-game salary is believed to be around $502,201.75. Chris Rock, whose ticket sales for his stand-up comedy tour soared after being slapped by Will Smith, is demanding nearly 6 times that figure. That means LeBron will earn the same amount of money while playing only six NBA games.  
The $3 million that Chris Rock is demanding is definitely not a trivial amount. However, it is actually insane that James will earn probably more than $3 million playing only six basketball matches. That, however, is not how the league operates.
NBA athletes are not paid after each ballgame, contrary to common perception. Instead, the players are paid in accordance with the league's traditional paydays, which are scheduled on the 1st and 15th of each month, commencing on November 15th. Nevertheless, Chris Rock's demands just serve to put the astronomical salaries of NBA players in perspective. 
Fair to say, Chris Rock wants to profit handsomely off Will Smith's Oscars slap. Oprah Winfrey, renowned for interviewing NBA legends such as Michael Jordan and Charles Barkley, is reportedly willing to pay that hefty fee for a Chris Rock interview.
LeBron James landed 2nd among the highest-paid athletes in 2022
Forbes recently unveiled its list of the highest-paid athletes of 2022 and LeBron James once again found himself on the opulent roster. The King landed at the number 2 spot behind Argentinian soccer player Lionel Messi. 
Bron ranks at no. 2 on the Forbes list behind Argentinian soccer star Lionel Messi.

— VIBE Magazine (@VibeMagazine) May 12, 2022
In the Forbes' powerhouse lineup, the Lakers' forward was valued at $121.2 million, which included $41.2 million for on-field success and $80 million in revenue for off-field ventures.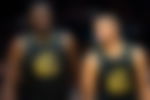 James' influence outside of the court is expanding day by day. James starred in Space Jam: A New Legacy in 2021 and has shifted his HBO talk show, The Shop, to YouTube. According to Forbes, James sold a minority stake in his production business SpringHill in October 2021 for around $725 million, boosting his net worth to an estimated $850 million.
ADVERTISEMENT
Article continues below this ad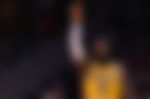 Earlier this year, the NBA superstar also struck a hefty endorsement deal with Crypto.com. James also recently invested in two companies: Tonal, a home gym venture, and StatusPRO, a sports tech startup.
LeBron James also shattered his own record as the highest-paid NBA player ever set last year. This year, he became only the 10th athlete in history to make more than $100 million in a single year, according to Forbes. 
ADVERTISEMENT
Article continues below this ad
Watch This Story: NBA Stars Who are Richer than Tom Brady
Despite his team's failure to advance to the NBA playoffs this season, his financial prosperity continues.