Christian Horner Confident that Red Bull Have Unlocked Full Potential
Published 07/22/2019, 1:51 PM EDT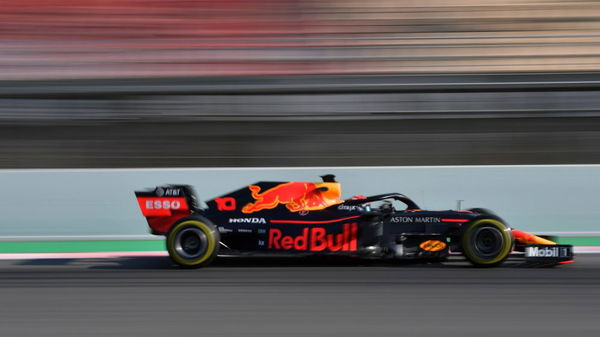 ---
---
Red Bull have been hard at work upgrading their car throughout the 2019 Formula 1 Season. The team's performance at the British Grand Prix was excellent proof of it. In fact, their progress was a little too good, especially on the aerodynamic front. As it turned out, the aerodynamics 'overwhelmed' the Honda engine's electronics.
ADVERTISEMENT
Article continues below this ad
This was seen during qualifying when Max Verstappen stepped on the throttle hard due to the increased grip from the car. Unfortunately the engine electronics could not cope and there was a minute delay in power application whenever he pressed the accelerator. In spite of all that, Max Verstappen was just 0.183 seconds shy of pole man Valtteri Bottas.
This performance comes mere weeks after Verstappen's victory at the Austrian Grand Prix. This further proves that Red Bull might pose a threat to Mercedes when the second half of the season commences.
ADVERTISEMENT
Article continues below this ad
Unfortunately, since Verstappen ended up holed behind one of the Ferraris, he could not unleash his true race. To make matters worse, a wayward Sebastian Vettel speared into the back of his car, meaning that the Dutchman finished fifth.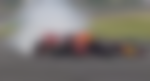 However, he was harrying Charles Leclerc in the opening part of the race, with Red Bull teammate Pierre Gasly also getting in on the fun. This was enough proof that the Red Bull possessed some serious speed.
Thought-provokingly, in spite of the notable gains in performance, Honda is still the least powerful engine in Formula 1. So, considering that the Silverstone circuit is a power-dependent one, it is certainly looking up for Red Bull.
Ahead of the German Grand Prix, Red Bull team boss Christian Horner said: "We've definitely unlocked some potential in the car.
"We have confidence going to Hockenheim given the performance at Silverstone. Hungary is a track we have always performed well at, so that's encouraging for us, and certainly for a circuit like Hockenheim."
ADVERTISEMENT
Article continues below this ad
Meanwhile, until Silverstone, Pierre Gasly had had a poor run, which called his talent into question. However, he was able to silence his critics, courtesy a strong race on British tarmac. The Frenchman is only in his second year in F1 and lagged a long way behind Verstappen for a while.
However, Horner firmly said that Red Bull are willing to be patient and let him improve in time. He also admitted that saying Gasly has not been performing at an acceptable level is "a little harsh".
"He has been thrown into the seat earlier than we would have planned," Horner adds. "He had a couple of accidents pre-season that knocked his confidence. Compounding that, he's got arguably the toughest team-mate in the world.
ADVERTISEMENT
Article continues below this ad
"For sure, he's under-delivered against his own potential in the first seven, eight races of the year. But we've known him a long time, we know what his potential is – and that's why we're giving him all the backing we possibly can to try to help him turn the corner."