Christian Pulisic and Bugha To Team Up In Fortnite For Twitch Rivals
Published 04/21/2020, 11:36 AM EDT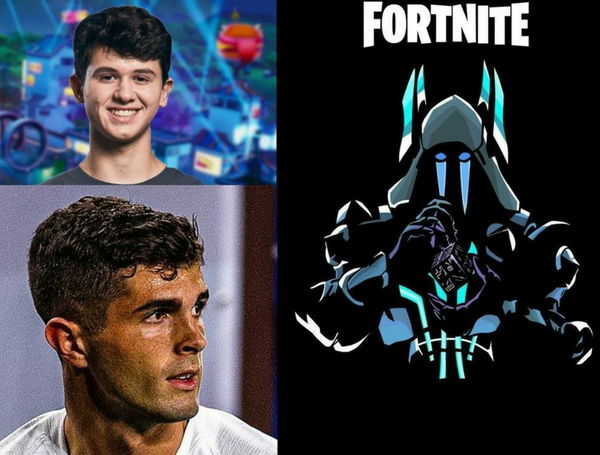 ---
---
Twitch Rivals hosts tournaments and competitions for eSports amongst popular streamers, pro gamers, and celebrities as well. A series of events that primarily intends to bring the community together as one. Recently, professional soccer player, Christian Pulisic tweeted that he will be teaming up in Fortnite with Danny Jacob Barbir, Emad Nasif, Kyle 'Bugha' Giersdorf. The upcoming event will have the Nutty Squad going up together. However, we are a little worried about Christian Pulisic, can he cope up with the pros? 
ADVERTISEMENT
Article continues below this ad
ADVERTISEMENT
Article continues below this ad
Of course, he can, during his injury last year, Pulisic played with Ninja and proved that he could hold his own. 
Celebrities and Gamers Taking Responsibility 
ADVERTISEMENT
Article continues below this ad
Since the lockdown is in full effect, people cannot do much other than praying at home for the storm to pass. All outdoor sports are suspended, and in these times, the only hope we can resort to is eSports. It surely is not disappointing for the very least as the eSports community are trying their best to keep us entertained. Recently the Fortnite FNCS competition was held, which featured all our favorite streamers. Valorant closed-beta is also out there, and pros are streaming it every day. These are the small things the world needs right now to recover from the inevitable social distancing.
Just the other day, Madden NFL 20 also announced its line up, featuring Snoop Dogg and Lil Yachty. It is a blessing to see how all the different spheres of life are coming together on eSports to recreate good times. Marshmello also announced that he would be teaming up to play Call Of Duty. All in all, we are really excited to see Pulisic team up for this upcoming Twitch Rivals competition with the Nutty Squad.
Read more about Travis Scott Event In Fortnite
ADVERTISEMENT
Article continues below this ad
Fortnite Is Trying Its Best
We have to realize that the pandemic situation is unprecedented. Companies cannot roll out significant updates right now simply due to the work-from-home scenario. However, Fortnite is trying its best to keep us excited. From Deadpool, X-Force skins, to collaboration with Housparty app for Trivia. Even featuring celebrities like Chance The Rapper and Travis Scott, we cannot but enjoy whatever is coming our way.
Trending Stories