Christmas Throwback: When Lewis Hamilton Got in a Massive Controversy For an Instagram Post
Published 12/24/2019, 2:27 PM EST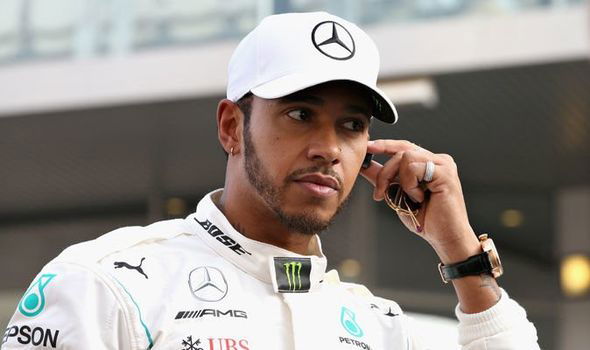 Christmas is among the most joyous time of the year. People spend time with their family and exchange gifts with their loved ones. The streets are decorated and the landscape becomes beautiful. Lewis Hamilton with the same intention and idea went to celebrate Christmas with his family in 2017. It was an incredible year for him, taking the championship back, after losing it in 2016 to Nico Rosberg. Little did he know, that one such dinner will turn into such a big controversy.
ADVERTISEMENT
Article continues below this ad
On his Instagram stories, he posted photos and videos of his family dinner.In one of the videos, Hamilton videoed himself saying "I'm so sad right now. Look at my nephew," before directing the camera at a boy wearing a pink and purple dress while waving a toy wand.
ADVERTISEMENT
Article continues below this ad
He asked his nephew "Why are you wearing a princess dress? Is this what you got for Christmas? Why did you ask for a princess dress for Christmas? Boys don't wear princess dresses!"
ADVERTISEMENT
Article continues below this ad
The comments did not go down well with the world. Considering the massive popularity of Lewis, he was straightaway attacked by trolls who called him sexist. accusing him of going against the LGTBQ community. Performance artist Travis Alabanza tweeted: "I hope @LewisHamilton properly thinks and apologises to his nephew for that video. Thinks about why it is so horrible, and considers donating to a charity which supports LGBT youth. That video is a video so many of us have experienced. Gross. It sticks with you." This was not all. Anti-bullying charity Ditch the Label founder, Liam Hackett, tweeted: "Disappointing to see somebody with such a huge platform use it to publicly shame and attempt to undermine a small child."
Naturally, the issue drew more attention than required on social media. It was an innocent post, probably posted without putting much thought and consideration. Christmas is the time when you can be free of all worries and be happy. And that's what Lewis was intending to do. However, it went so far away that he had to issue an apology. On social media, he posted, "Yesterday I was playing around with my nephew and realised that my words were inappropriate so I removed the post. I meant no harm and did not mean to offend anyone at all. I love that my nephew feels free to express himself as we all should. My deepest apologies for my behaviour as I realise it is really not acceptable in the world today for anyone, no matter where you are from, to marginalise or stereotype anyone. I have always been in support of anyone living their life exactly how they wish and I hope I can be forgiven for this lapse of judgement."
ADVERTISEMENT
Article continues below this ad
Sometimes it makes you wonder how being a celebrity can be a burden. It could have been any of us and we wouldn't have attracted the audience and attention that Lewis Hamilton did. The issue did stick around in the media for a while. Post that, Lewis restricted his postings on Social media. He even ended up removing ALL his posts on Instagram to avoid trolls from attacking.
Lewis went so far to in making amends that six months later he was on the cover of GQ magazine wearing a skirt himself with the magazine's Instagram post reading the caption, "I want to make amends."