Christopher Bell and Kyle Larson Open Up on Their Collision at Watkins Glen
Published 08/11/2021, 8:12 AM EDT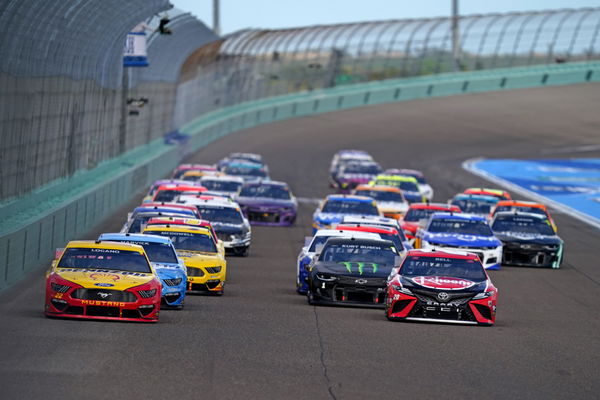 ---
---
During the NASCAR Cup Series race at Watkins Glen International, Kyle Larson triumphed. However, his win did not come without a few on-track incidents. Among them, he had a coming together with Joe Gibbs Racing driver Christopher Bell on lap 55, sending Bell into a spin.
ADVERTISEMENT
Article continues below this ad
Of course, the new championship leader apologized for his actions. However, Christopher Bell was understandably frustrated after the contact denied him a possible win. Apparently, Bell and Larson were battling with Martin Truex Jr for the lead down the front stretch towards Turn 1.
Third-placed Larson tried to dive-bomb Bell at Turn 1, but locked his right front wheel. As a result, he careened into the #20 car and spun him around. Owing to this, Christopher Bell tumbled down the order all the way to 10th, eventually recovering to finish seventh.
ADVERTISEMENT
Article continues below this ad
What did Christopher Bell say about the incident?
"It's just so frustrating because I was a lot faster than (Truex), but I was waiting for the right time to make a run on him to pass him," Bell fumed. "He's my teammate. I attempted several times and never quite got the momentum that I needed, so I was waiting for the right opportunity to pass him."
ADVERTISEMENT
Article continues below this ad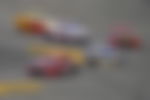 Bell lamented that if he had made a move on his teammate, Truex Jr, he could have driven away. Apparently, Larson did not get a good run on him on the buildup to Turn 1. So while Christopher Bell focused on attacking Truex, Larson dive-bombed him from three car lengths behind.
A sheepish Larson said, "I definitely made a mistake getting into him. He would pull me off of (Turn) 7 every time and that time I maintained. I was out-braking him the other laps, thought I could out-brake him and at least get all the way to his inside. I was only able to get to kind of his nose and his numbers, maybe not that far, but it was close."
ADVERTISEMENT
Article continues below this ad
The Hendrick Motorsports driver's defence was that he committed to the move. Additionally, he was close to wheel-hopping and locking the front tyres. Larson also hoped that Bell would leave enough room, but he turned into the corner and contact was inevitable.