CL Final: What the managers say
Published 06/06/2015, 10:26 AM EDT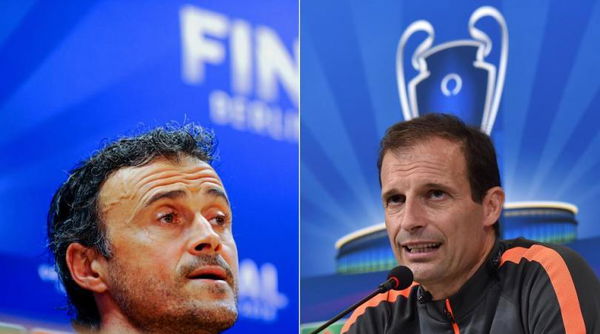 ---
---
Juventus and Barcelona meet in Berlin for both teams' eighth European Cup final. Barcelona are aiming to win their 5th  Champions League trophy and a fourth in a decade, while Juventus are aiming for their third triumph in Europe's elite competition.
ADVERTISEMENT
Article continues below this ad
Tensions are high and there is unfathomable amount of pressure on the players but it's the managers who will habe to take the blame for a loss today. With just hours to go, both managers have spoken to the press. Juve coach Massimiliano Allegri asks Juventus to take "final step" while his Barcelona counterpart Luis Enrique says Barcelona "are where we want to be".
Here's a few highlights of both their pre-match conferences-
ADVERTISEMENT
Article continues below this ad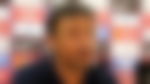 "The team is where I want it to be at this point with two trophies and the chance to make history.

I imagine a game in which we can have a lot of the ball and we can be in the Juventus half more, but I am sure that it will not be easy.

Juventus like to have the ball as well, even though they play well in their own half they have plenty else to offer.

The goal is to put in a good performance and be better than our rivals, and the midfield could be vital.

The fans have to feel the game with excitement and hope that we win the trophy."

The midfield tends to be crucial. We want to dominate in every area, we want to exploit our virtues and minimize Juventus' strong points."

We are before a unique generation of players. The world of football is expecting a great final with two teams ready for the battle."

-Luis Enrique (Barcelona Manager)
ADVERTISEMENT
Article continues below this ad
Meanwhile,
ADVERTISEMENT
Article continues below this ad
"We have to be winners.

We started the season with an important objective – to get to the Quarter-Finals. Now we've got to the final and we have to be winners. We need to take the last step that's always hard, especially in a Champions League Final.

We need to be very skilled but we need to recognise we're not going to draw we need to score.

(How do you stop Barcelona?) We need to think how to score. We need to be strong technically because they're a technical team and attack is their best weapon so we need to be very, very aware of that.

We are physically fine and the same goes for our mental strength. We need to be good against a great team but, like all teams, they do have faults and weaknesses. Mental focus will be the key , playing well in pressure is what i want from my squad."

-Massimiliano Allegri (Juventus Manager)