Cloud9 Mango Calls Twitch Out for Partial Behavior
Published 03/31/2021, 1:22 PM EDT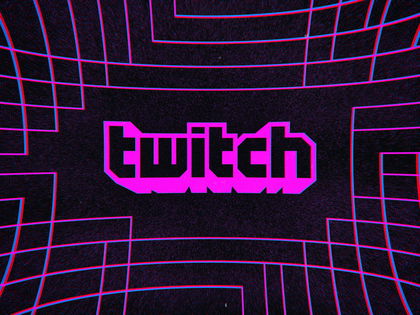 ---
---
Yet another event comes to light where Twitch comes down hard on a partner for arguable reasons. Various streamers have accused the platform of acting biased when it comes to its suspension policy. They argue that the website often levies heavy punishment to those who don't deserve these. On the contrary, it lets the actual rule-breakers scot-free.
ADVERTISEMENT
Article continues below this ad
Following the absurd bans of Ryan Higa and 100 Thieves Tommey, Twitch has now handed out a 3-day suspension to Cloud9 Mang0. While the platform apologized to the two former streamers for a mistake on its part, the Mang0 ban is much more legitimate.
ADVERTISEMENT
Article continues below this ad
Mang0's ban comes as a fault of his own after-dark activities. However, when one compares them to all the other activities that happen on the streaming platform, Mang0's ban seems unfair.
Banned for 3 days from twitch for

"Sexual content"

ROFLLLLLLLLLL

fucking joke

— Joseph Marquez (@C9Mang0) March 29, 2021
In a series of tweets, Mang0 explicitly points towards this biased nature that Twitch has adopted. Moreover, various other streamers such as xQc have also echoed the C9 streamer's concerns previously.
Do hot tub Twitch streams violate the platform's terms?
Twitch handed Mang0 a 3-day suspension for humping a doll on his stream. Ludwig also confirmed this during his ongoing subathon after a chat with the C9 streamer. However, Mang0 feels that a three-day ban is way too much when there are streamers in the 'Just Chatting' category with much more explicit streams.
Naturally, Mang0 was extremely furious at Twitch for such partial behavior. Moreover, he also lost sponsorships and business opportunities due to the platform's harsh punishment.
Someone messaged my business email saying they no longer would like to work with me given the circumstances

Just a dumb sexy drunk fuck now pic.twitter.com/3tQbFhnHsT

— Joseph Marquez (@C9Mang0) March 29, 2021
ADVERTISEMENT
Article continues below this ad
This further intensifies the ongoing debate in the streaming community. While Mang0's fans argue he should just get a warning for his untoward acts, if Twitch goes for something more than a slap on the wrist, it should follow a similar pattern with all other streamers.
This becomes even worse when it comes to smaller streamers. Following Ryan Higa's ban, a Twitter user pointed out how many popular streamers get away with their acts just because of a large army of fans behind them. However, this is not a luxury most streamers can afford.
Ultimately, Twitch definitely needs to reconsider how it deals with streamers and partners violating the rules on the streaming platform. Even if it wishes to come down hard on rule-breakers, it should ensure uniformity while doing so.
ADVERTISEMENT
Article continues below this ad
ALSO READ: Ludwig, Karl Jacobs, Jacksepticeye And Other Notable Names Reacts To Sykkuno Meeting Corpse