Club vs National Team: Player's perspective?
Published 07/05/2016, 8:58 AM EDT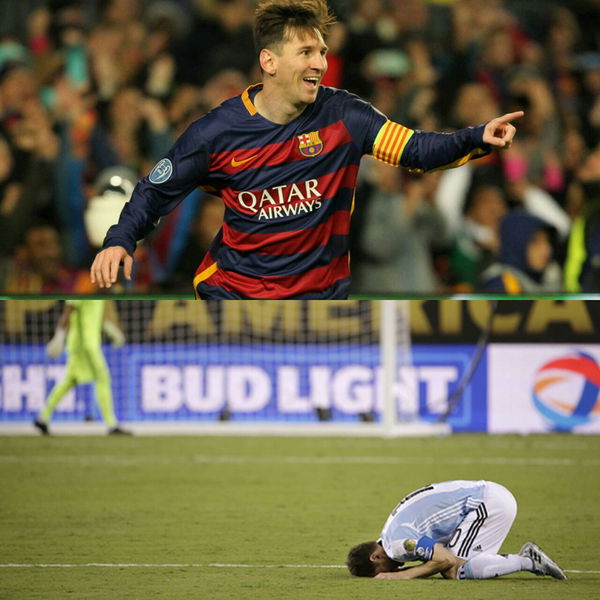 "Ugh. Why doesn't he play like this for the national team?"
ADVERTISEMENT
Article continues below this ad
"What is this? Do they not care about their nations? How can you underperform when your country needs you?"
"These guys are a bunch of money sucking leeches who have no respect or love for the game."
ADVERTISEMENT
Article continues below this ad
Let's be honest. If one is a football fan and has been following World Football, they get the gist. Fans, vexed with the poor performances of their respective teams (Hello, England), have said one or multiple permutations of these very sentences in pure disgust and frustration. Moreover, these do seem germane. Dele Alli's capability is well established after his season with Spurs. Why did he underperform in the Euros? Why was Lewandowski so ineffective for Poland despite having a stellar season with Bayern Munich? Do they not understand that this is a matter of national pride? What is required here is a change in outlook.
A football player is almost always scouted out by a football club. The club understands the quality the player has, judges his talent, and then makes a bid. If a kid is taken into the youth team, it is only because the club believes in him, and is hence ready to invest in the kid's future; hoping to turn the investment into a profit- both footballing and monetary wise. Not always does this click, and only a certain few clubs have mastered this art. But, it is quite unambiguous on the importance the club plays – morphing the raw talent of a kid into skills of a professional footballer. These skills are acquired by continuous and rigorous training, often in a particular manner which conforms to the club's footballing ideals and tactics. The player is, little by little, hardwired to play in a certain style of football. This is why we often see even the best of professional players take over a season to really get the hang of the style when they move to a new team.
The best example of the above statement would be Barcelona's La Masia. La Masia is known to be one of the world's best youth academies, and for one reason- they hardwire their philosophy into their players with such efficiency that it becomes second nature to them. So, if and when the few chosen players do transition to the first team, it's a seamless process and they fit right in. Similar was the case with Ajax, during their golden years in Europe, rampaging the opposition with Total Football. It was instilled into the players right from the youth level. Of course, not all players are the same, and those who are able to adjust themselves based on the situation and the requirement of the game are those who shine and rise up the ranks. Those are also among the few who manage to use the tactical knowledge imparted in their academies as one of many skills in order to succeed elsewhere.
Rest assured, a club has a very important role to play in a player's career. The club makes the player as much as the player is a part of the club. A controversial argument like "What if Messi was not trained in La Masia, but elsewhere?". We don't have answers to such questions, but we sure know how grateful he is for all that the club has done for him, right from when he was a kid. Such relationships form bonds. And the bond does not necessarily have to be with the club the player currently plays for. It signifies what the club means to him.
On the other half of the court, you have the National teams. It's a matter of pride. One represents their country in the most prestigious way possible. For many, they look at you as a symbol of hope, despite the millions of mishappenings in their own land (Brazil, Middle East). As a player, it's a huge responsibility. Chosen amongst the best players from their country in their position, it's expected of them to perform-disappointment has a heavy cost. They fight with gusto and pride. But still, at times, it's not enough.
Motivation alone can't win games. Football is a team game, and it has 13 players. 11 on the pitch, the manager, and the fans. When one plays for a club, the club has seen the player for longer. They try to mould the player to fit into the team. The player is a part of the team and not the other way around. However, for the National side, a player plays for hardly over 10 games a year (at best) without a major tournament. Tournament or not, players are assumed to have understood every other player in their team, and are forced to understand the entire team's tactics within a month's training (again, best case scenario). Add to this the hullabaloo of regularly changing managers, changing tactics, no fixed squad and the added pressure of not being given the opportunity. No wonder players who excel internationally are labelled world class- Thomas Muller, Wayne Rooney, Buffon, Pirlo and Puyol being some sound examples. Even so, it is a tough call to make. And if one doesn't perform well to the best of his abilities, the player takes the entire blame. Playing for the national team is a very tough, underappreciated and intimidating job.
Unfortunately so, this is just one part of the story. There have been players who have retired from the national team due to personal issues. Samir Nasri, for example, retired from the national team following a huge fiasco involving the press, the manager, he himself and his girlfriend. After he was given a 3 match ban for verbally abusing a journalist, her girlfriend took it on Social Media, criticizing the manager who then wanted a lawsuit against her. Nasri, in the end, felt there was no real purpose to play for a national team when he'd not be respected there and hence chose an early retirement.
ADVERTISEMENT
Article continues below this ad
Paul Scholes, too, chose an early retirement, as he felt that his club and family are much more important to him than the national team. This might trigger a few angry brain cells, considering how important a player he was in his generation. Unfortunately, by the time he had become a regular for England, Frank Lampard and Steven Gerrard had already formed a partnership in the midfield, pushing him out to the wings. He was never able to perform to his full potential and hence reasoned it better to retire and concentrate on places where he can do best.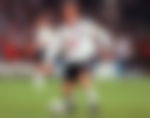 Lionel Messi, arguably the best player we have ever seen, and certainly the best in the present generation chose to retire from International football. While to others it might seem cowardice, Messi was a pure-bred Barcelona product. He is devastating on his own, but he needs his entire team to back him up if they were to win laurels. Unfortunately so, he, on his own, brought his country to the finals 4 times only to return back dejectedly. Every single loss, psychologically, is like an epitaph- and it seems as though it had caught up to him. It is also understood that the Argentinan football board and the player haven't had the best of relations. From his point of view, he might have thought it better to concentrate on where he does best, just like Paul Scholes, and try to achieve laurels for his club. After all, the club has done so much more for him than his country has. It has become his first home.
ADVERTISEMENT
Article continues below this ad
Home is not where you were born, home is where you choose to stay happy for the rest of your life. For some, it is the club. For others, it is the country.