Co-creator of Halo Announces Disintegration Launch Date
Published 05/09/2020, 12:41 PM EDT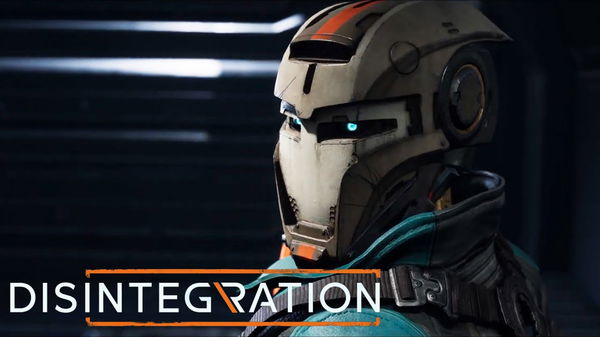 ---
---
On Thursday, May 7, V1 Interactive and Private Division announced their debut title called Disintegration. The independent studio founded by the co-creator of Halo, Marcos Lehto, developed the game. It will release digitally for $49.99 on PC, PS4 and PS4 Pro, as well as the Xbox One family, including Xbox One X on June 16, 2020.
ADVERTISEMENT
Article continues below this ad
Moreover, players pre-ordering the game will get to rock bonus cosmetic items for multiplayer gameplay. The items include an iconic Lost Ronin "Midnight" skin, the Flex emote, Disintegration Gravcycle Medal attachment, and the Elite Disintegration animated platform-exclusive banner. For now, pre-orders are available for Xbox One and PC via Steam.
Storyline
ADVERTISEMENT
Article continues below this ad
The science fiction, first-person shooter, Disintegration, combines real-time tactical elements to create a new experience for players in its entirety. Set in the near future on Earth, plagued by famine and scarce resources, the world is on the verge of extinction. Humanity, due to its survival instincts, has developed a process known as Integration to endure the harsh and disturbing reality.
Scientists embraced a method in which a human brain is surgically removed and transferred into a robotic armature. From the anarchy, emerged an overly aggressive, militaristic division known as the Rayonne. Global war erupted, and Rayonne forces succeeded in gaining control. They began imposing the once free-elective course of Integration onto what's remaining of humanity to fortify their authority further.
What are the features of Disintegration?
ADVERTISEMENT
Article continues below this ad
Players play as Romer Shoal, a remarkably skilled former Gravcycle pilot. He is the leader of a small Integrated resistance in the fight against Rayonne's overpowered tyrannical forces. It's up to Romer and his band of Outlaws to fight back and restore humanity.
Through an electrifying single-player campaign, players pilot a variety of heavily-armed Gravcycles. In the fight to save the remnants of humanity, command Romer and his crew across a series of action-packed and diverse missions. Therefore, players will experience everything from massive explosions to plot twists in the campaign. The ultimate goal is to overcome the Rayonne forces in battle and give humanity's last traces hope to prevail.
Apart from the single-player campaign, the game also boasts of a frantic multiplayer. It features three exciting multiplayer modes with six distinct maps. Pilots and their crews compete against one another as players get to choose from nine fabulous Crews, offering different playstyles. Moreover, the multiplayer provides a variety of purchasable cosmetic customizations. These include skins for pilot and crews, custom cosmetics for Gravcycle, and several banners.
ADVERTISEMENT
Article continues below this ad
To know more about the game and it's developers, you can check Business Wire's piece by clicking here.
To read more about other games and esports news, click here.
Trending Stories