COA Puts All Coaches' Contracts on Hold
Published 07/14/2017, 2:29 PM EDT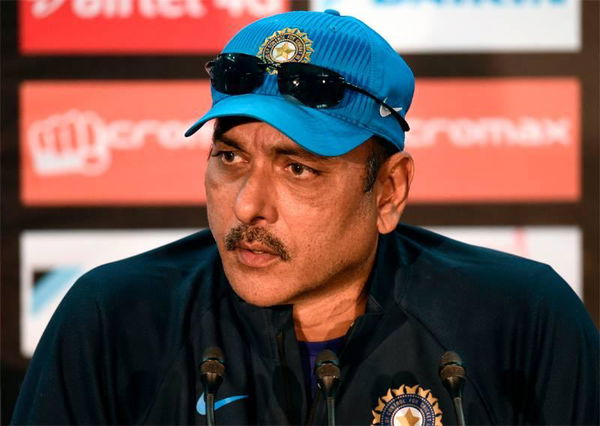 ---
---
The past month has been very dramatic for Indian Cricket but it wasn't enough for the BCCI as there is another interesting report has arisen. Even after the Cricket Advisory Committee – comprising of Sachin Tendulkar, Sourav Ganguly, and VVS Laxman – appointed Ravi Shastri as the head coach and Rahul Dravid and Zaheer Khan as batting and bowling consultants respectively on Tuesday, they are yet to get an official contract. In fact, the legal team of the BCCI was preparing the same on Thursday when the Committee of Administrators asked them to stop drafting and send them over to the COA who is now set to decide on the contracts to be offered to the coach and the support staff.
"The BCCI'S legal team was working on the contracts. But the COA asked us to first show them the drafts. Given the situation, it does look like Shastri's wish to have Bharat Arun as a full-time bowling coach will be accepted. And the way the contract is likely to shape, it will be difficult for Zaheer to accept the role of a consultant on a tour-to-tour basis. It will be an internal meeting and they said they will discuss the quantum of payment." a top BCCI official said on Thursday.
ADVERTISEMENT
Article continues below this ad
This whole contract thing has arisen because Shastri might not be happy with Zaheer Khan's appointment as coach.On Thursday, reports claimed that Ravi Shastri will be pitching in for Bharat Arun as the bowling coach despite Zaheer Khan being around. The CAC clarified in their letter to CoA that Shastri was consulted before the appointment of Zaheer Khan as the bowling coach and Rahul Dravid as the overseas batting consultant.
"We spoke to Mr Shastri about getting Mr Khan and Mr Dravid on board in these capacities, and he readily agreed to the idea of having them in the set-up so that it would benefit the team and Indian cricket as a whole in time to come. It was only after getting Mr Shastri's consent that we also recommended Mr Khan and Mr Dravid, in their respective capacities," read the letter.
"As we have outlined, that (forcing Zaheer and Dravid on Shastri) is not the case, it is imperative that the cricket-loving public at large is made aware of the reality. We could do it ourselves, of course, but we don't want to further queer the pitch. So we would respectfully request you to clear the air and set the record straight in this regard," the second-last paragraph read.