Coco Gauff Is Not Bothered About WTA Rankings and Results
Teenage tennis sensation Coco Gauff is nearing a return to the court for the first time since January.
The young prodigy has already shown what she can do at the biggest stage with a WTA title to her name already.
Coco Gauff has also made two runs to the Round of 16 at Grand Slams and has beaten Naomi Osaka and Venus Williams at the majors. All of this, at the age of 16.
But the youngster is not worried about her ranking and results. Gauff believes she plays her best tennis when her mind is clear of stress.
On why she does not worry about rankings
"I think my goal for the rest of the year is to have fun competing again," Gauff said in a recent interview.
"I really enjoy competing because I think when I'm not so worried about results or ranking, I think that's when I play my best tennis," Gauff added.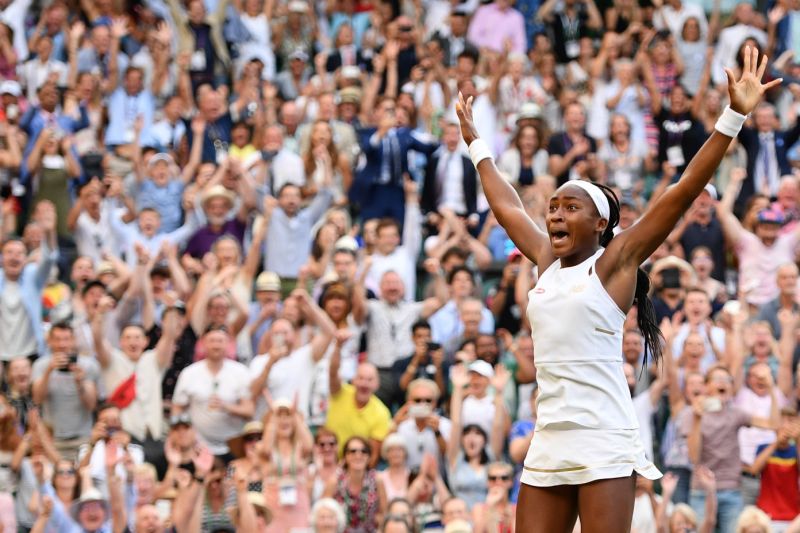 Gauff expressed that she wants to take things one step at a time as she returns after a long break and just have fun on the court. "So really, this whole week and the whole training block has just been to continue to improve and when it's time to get the chance to play, just have fun on the court, and we'll see next week when the tournament starts how this goes," Gauff added.
Coco Gauff to play her first event since Australian Open
The world number 53 will start her campaign at the WTA event in Lexington against qualifier Caroline Dolehide. She could then face second-seeded Aryna Sabalenka in the next round. She is also part of the doubles draw with Caty McNally.
Her last match on Tour was a Round of 16 contest at the Australian Open against eventual champion Sofia Kenin.
Gauff took the first set off Kenin, but her fellow American prevailed. She reached that match after beating former champion Australian Open and US Open champion Naomi Osaka in the Round of 32. Gauff rose to fame after beating her idol and five-team champion Venus Williams at Wimbledon last year. She also won her maiden WTA singles title at Linz last year.
Source – WTA
Also read – "It's Enough For Me" – Petra Kvitova Gives a Thumbs Up to US Open 2020 Protocols