Coco Gauff Ousts Defending Semi-Finalist Johanna Konta At French Open 2020
Published 09/27/2020, 2:38 PM EDT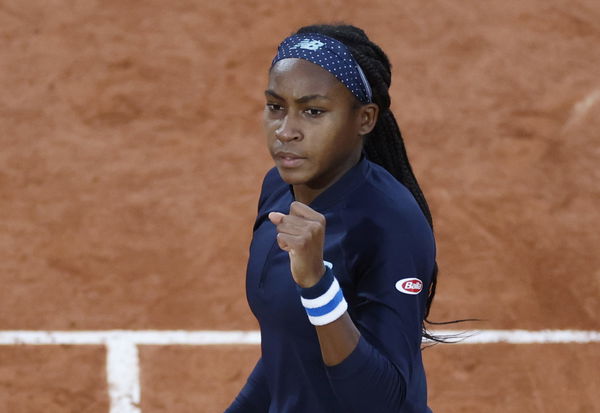 ---
---
The French Open 2020 finally started off in Paris today. Some big names were out on the clay today, and the audience enjoyed some real action. Youngster Coco Gauff started off her Roland Garros journey against the experienced Johanna Konta of Great Britain.
ADVERTISEMENT
Article continues below this ad
Coco Gauff clinches the opening set
The 16-year-old American chose to serve first against World Number 15 Konta. Showing equal grit and merit, both the players gained some significant points taking the game to deuce. However, Coco held on to her advantage and took the first game.
ADVERTISEMENT
Article continues below this ad
The talented youngster from the United States is one tough nut to crack. Giving an early jolt, Coco broke Johanna's service to extend the lead to 2 games to 0. The message was clear- she wasn't leaving without a fight and wasn't going to be intimidated by her opponent.
Two games up in a jiffy, Coco was looking confident and her dominance on the court spoke of the talent she possesses. Spectacular shot selection and judgment helped her cling to her service and take the third game to lead 3-0 in the opener.
Already half-way through to winning the opening set, Coco was looking comfortable even in her first Roland Garros match. However, it would have been surprising if she had walked away without any fight fro Konta.
Trailing 3-0, Konta decided it was time to capitalize on the half chances and claim her first game of the match. Although the scores were tied 30-30, Konta wasted no opportunity to take quick advantage of her service and register her first game. Although she was still down by two games, the first game point indicated that she was making a comeback in the match.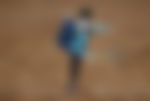 Playing positive for the first time in the match, Johanna was naturally aiming to break Coco's service. Going a few points up, she put her opponent in a muddle. Yet, Coco fought back to force deuce and extended her lead as she held her service.
Coco Gauff's determination was a thing to admire in the first set. Showing some real class, she was chasing every shot and returning them with equal vigor. Coco continued to pile up the pressure on Konta's service.
Leading the set 4-2, Coco was determined to hold on to her service game. Resisting the 2019 semi-finalist's efforts, Coco held on and regained her three games lead, as she clinched her fifth game of the set.
Serving to stay in the set, Johanna meant business right away. She knew it was her last chance to offer some competition in the opening set. Johanna certainly stepped on the pedal to offer some resistance. She managed to pocket another game and make it 5-3 in Coco's favor.
Johanna and Gauff tussled with all their might in the 9th game of the match. Coco was serving to take the set while Johanna was aiming to delay it. Taking the game to deuce, it was quite a moment for the fans in the Suzanne Lenglen court. Coco failed to win a handful of advantages as Johanna fought with everything she had. Ultimately, after a grueling fight, Coco held her serve to take the set 6-3.
The second set had a similar outcome as the first one
Johanna Konta started the second set well by picking up some early points to go 1-0 up in the second set. Having won the first set comfortably, Coco Gauff seemed to have become somewhat complacent. Her strokes were failing miserably against Johanna as she lost her service. Johanna, having broken her opponent for the first time, took a comfortable 2 games lead.
Shaking off the momentary counter-attack, Coco struck back fiercely to break Johanna's service. The British professional who was looking confident with the lead faltered as Coco clinched her first game of the second set.
Striking again mercilessly, Coco Gauff held her service emphatically restore parity in the set at 2-2.
The fifth game of the set saw the two talented individuals engage in a close battle. Coco was riding high on confidence as she had just pulled back two games after losing the first two.
Both players had the opportunity to go ahead in the set.  After a long duel and quite a few advantages, Coco had the last laugh in the game. Breaking Johanna once again, she went up 3 games to 2.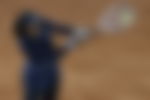 Winning three consecutive games, Coco was merely three games away from registering her very first victory at Roland Garros. Serving to extend her lead, Coco dominated the game as she had done most of the match and went 4-2 up in no time.
ADVERTISEMENT
Article continues below this ad
Johanna Konta was serving even though her fight was almost over. Drooping shoulders and half-hearted rallies marked her defeat even before it actually happened. The considerable lead Coco held over her was difficult to overcome, especially with the American displaying immense skills and intent.
Serving to remain in the set at 2-5, Konta was hoping to delay the teenager's victory march by picking up a game on her service. Sadly, her efforts were in vain as Coco Gauff continued her stellar showing to get herself two match points at 15-40. Johanna, however, pulled out some really great shots to elongate the process.
ADVERTISEMENT
Article continues below this ad
A point away from victory, Coco took control of the situation and marched away with the game, set, and match. Repeating the scoreline of the first set, the second set read 6-3 in favor of Coco Gauff.