CoCo Vandeweghe Opens on Depression Period
Published 07/31/2019, 6:41 AM EDT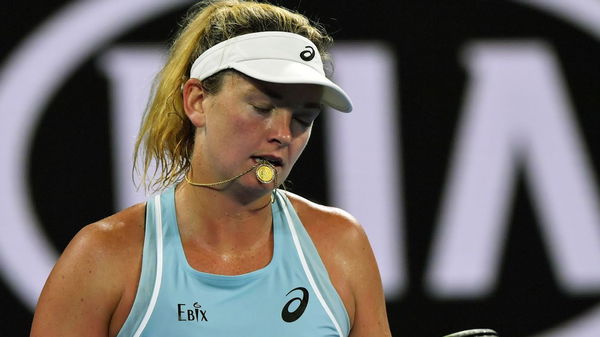 Former semifinalist at the US Open, CoCo Vandeweghe stepped onto the professional tennis courts after a 10-month absence from the WTA Tour. She made a winning return to tennis by defeating Marie Bouzkova 6-2, 6-4 in the first round in San Jose, California.
ADVERTISEMENT
Article continues below this ad
ADVERTISEMENT
Article continues below this ad
Post her victory, Vandeweghe shared about her miserable recovery process since the onset of her ankle injury. "I was dealing with that ankle injury since July at Wimbledon. Playing through it, getting through it. Then I felt really good going into the offseason. Didn't have any complications there," CoCo Vandeweghe mentioned.
She realized it much later that it was a severe injury. "I was playing an exhibition in Hawaii and the day before I was supposed to play I was kind of feeling like I had turf toe, which is like a hyperextension of your big toe, and that's where I felt it. After playing that match I was really limping the next day. I'm leaving for New Zealand in three days and so Pat (Cash, her coach) said just take the day off," she continued.
After sensing the adversity, CoCo Vandeweghe flew back to her home in California and diagnosed her injury. "Went to the beach, chilled, and the next day I can hardly walk. I took a nap, woke up that afternoon and I could not walk. My body would not let me stand up out of bed. I called my mom and I'm like, I think I broke my foot. I was in immense pain and I couldn't have a bedsheet over my foot. She said well come back home," CoCo said.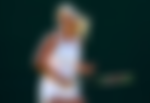 She celebrated an unpleasant Christmas last year, as she was stranded in the hospital. "So I went into the emergency room on Christmas Day and they found nothing. No breaks, no nothing. Couldn't get an MRI or anything because it's Christmas. Everything's closed," she added.  "So I'm just chilling, hanging around, and my foot looks like a potato. I was like, I don't know how it's not broken. No one can touch it. It's sweating out of nowhere. I still can't have a bedsheet over it. I can't put a sock on, I can't fit my foot in the shoe."
World Number 23, CoCo Vandeweghe further elaborated upon her injury and the distress she dealt with. "Long story short, a few months later I was diagnosed with CRPS which is Complex Regional Pain Syndrome. It has to do with your nervous system. It's hypersensitivity of the nerves. I also ended up with two stress fractures in my foot," she shared.
"So first the nerve sensitivity had to calm down which it did, and then finally had to then address the two stress fractures. But I will never be able to boot up my foot if I need to. It'll always be a complication if I ever have to go into surgery. I'll never be able to tape my foot as I did. I can't have it that constricted anymore."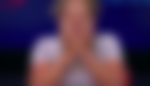 "CRPS can last for two years. Everyone's a little bit different. I was taking nerve blockers to dull the pain. I wouldn't want to wish that pain on any anyone. It's kind of like your foot's asleep and you hit it against something and then you get an electric shock. I would get nauseous if my foot was hanging down for too long," CoCo added.
ADVERTISEMENT
Article continues below this ad
It was a dreadful time for Vandeweghe thereafter as he discovered the complexities in her injury. Time was the best healer for her, but it was a grim recovery period. Tennis was far away from the day to day chores became challenging for her.
"I was just basically sleeping a lot, just full-on depression mode. Catching up on Netflix, watching a lot of TV. There's nothing I could do. I was just stoked when I finally got a scooter so I could just cruise around. But other than that I was on crutches, I couldn't feed myself, I couldn't take a shower, I needed my mom to help me do everything. It was just so sudden that I just was absolutely in shock," CoCo Vandeweghe added. 
Next, she will face Aryna Sabalenka in the second round of Mubadala Silicon Valley tournament.
ADVERTISEMENT
Article continues below this ad