COD's Best Moments: OpTic Gaming Winning Call Of Duty World League Championship 2017
Published 04/29/2020, 5:22 PM EDT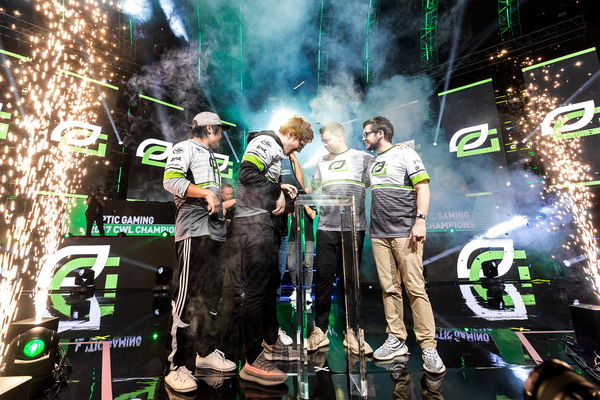 ---
---
Call of Duty World League Championship 2017 was the fifth seasonal Call of Duty Championship held by Activision. Hosted on PlayStation 4, the featuring game in the tournament was Call of Duty: Infinite Warfare. It took place in Orlando, Florida, from August 9–13, 2017. 
ADVERTISEMENT
Article continues below this ad
At the time, OpTic Gaming was the best team in competitive Call of Duty for almost two years. Eventually, it took home the most significant championship by rallying back from the lower bracket to knock out Team EnVyUs and take the 2017 Call of Duty World Championship crown. OpTic's players at the time, Scump, FormaL, Karma, and Crimsix, showed some of the best and most intense gameplay of their lives.
Now, it's time to go back into the record books to see how it happened.
ADVERTISEMENT
Article continues below this ad
Call Of Duty World League Championship 2017- Group Stages
The tournament consisted of 8 Groups (A-H) with each group featuring four teams. Each team faced off against the other three teams in their respective groups on a best of five series basis. Top 2 teams from each group progressed to the knockout stages, whereas the bottom 2 faced elimination.
Optic Gaming cruised through the group stages, maintaining a 100% win record by winning all three series.
Knockout Stages – Round 1 & 2
In Round 1 of the Bracket Stage, a resounding win against Mindfreak Black sent OpTic Gaming blasting through the gates. After two back-to-back defeats in Hardpoint and Search & Destroy, Mindfreak Black went into the last game 2-0 down, facing one of the best squads in the world. OpTic bagged a clean 3-0 sweep.
Over in Splyce's camp, the team took on and defeated Enigma6 after three close matches, which led them to a matchup against OpTic Gaming in Round 2.
It was going to be a close encounter as two teams backed by a 3-0 clean sweep, squared off against one another. 
Hardpoint was the first match, and OpTic came down hard on Splyce. But, Splyce didn't give up easily either. They won Search & Destroy and Uplink back-to-back and brought the score to 2-1 in their favor. OpTic came back in the fourth round of Hardpoint and also won the final map of Search and Destroy dubbed Throwback. Eventually, Splyce fell to the power of OpTic Gaming who ultimately won the series 3-2
Knockout Stages – Round 3 (Loser's Bracket)
Having lost to OpTic, Splyce dropped to the loser's bracket, where they faced and defeated Epsilon 3-2. It meant Luminosity would be Splyce's next adversary.
Splyce gave their best and fought it the end, but it was simply not enough against Luminosity, who won 3-0. Luminosity was out of the Loser's Bracket by the win. They would later go on to face OpTic Gaming eventually.
Knockout Stages – Round 4 & 5
OpTic Gaming stepped on to face FaZe Clan next. On Hardpoint, FaZe were set aside by OpTic, who secured a 250-82 victory. OpTic then went on to win the next match, Search and Destroy 6-0. FaZe also lost the following game of Uplink, meaning another 3-0 win for OpTic. 
OpTic Gaming lost to EnVyUs were kicked down into the Loser's Bracket, where they faced Luminosity. OpTic swept Luminosity 3-0.
The slight dip into the Loser's Bracket meant OpTic Gaming needed to win two matches back-to-back going into the grand finals against Team EnvyUs. The same team that brought them down to the loser's bracket.
Grand Finals- OpTic Gaming Call Of Duty World Champions 2017!
The first match was Hardpoint, where OpTic crushed EnVy 250-117. EnVy took Search and Destroy, making the score 1-1. Then, OpTic beat down EnVy at their stronghold, Uplink. Hardpoint was next, where OpTic Gaming defeated Team EnVyUs with a close 250-204 and reset the bracket.
ADVERTISEMENT
Article continues below this ad
After the reset, OpTic continued with their momentum and crushed EnVy 250-171 at Hardpoint again. Another match of Search and Destroy followed as both teams went back and forth. In the end, OpTic claimed the victory. 
Uplink was up next, and it could be the final map. OpTic Gaming outperformed Team EnVyUs and landed the ultimate blow. They hit their opponents' for a home run. They won the match, won the reset Bracket, and secured the title. OpTic Gaming was crowned Call of Duty World Champions 2017 and also took home a chunky $600,000!
To this date, OpTic Gaming's 2017 CoD World Championship victory is considered as one of the best moments in competitive CoD history.
ADVERTISEMENT
Article continues below this ad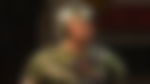 Trending Stories