"Built Different"- Kentucky Wildcats Announce Three Top Recruits Will Join Them In 2021
Published 11/12/2020, 1:00 PM EST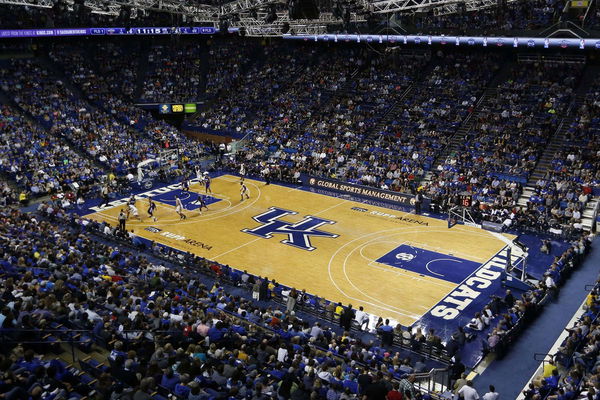 ---
---
The Kentucky Wildcats are known to be some of the most aggressive recruiters in college basketball. This is the same college that offered 11-year-old Bronny James a scholarship. That aggressive recruiting has continued, with the team announcing three top recruits joining them for the 2021-22 season. These are Daimion Collins, Bryce Hopkins, and Nolan Hickman.
ADVERTISEMENT
Article continues below this ad
ADVERTISEMENT
Article continues below this ad
Kentucky Sports Radio reported on it, with the following quote from head coach John Calipari.
"Our fans have heard me talk a lot about what it means to be 'Built Different.' When you talk about this fall class, you've got three kids who are built to play here at Kentucky. They wanted to be a part of this culture. They wanted to play against other really good players, and they didn't need any promises or guarantees. Only the promise that this is going to be the hardest thing they've ever done and that we will challenge them to become the best version of themselves."
Calipari added, "This place isn't for everybody and it takes a certain type of player–a 'Built Different' mentality–to come here and be in this competitive environment. These three are ready to take that step."
Kentucky Wildcats: Who are these new signings?
ADVERTISEMENT
Article continues below this ad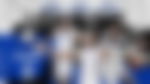 Kentucky Wildcats have secured three very talented players for the season after with this move. Considering top players on the team right now, like BJ Boston and Isaiah Jackson, will move to the NBA when the year is over, it is smart for Kentucky to secure the future now.
Daimion Collins is the biggest star of this class. Collins is a five-star recruit. However, Hopkins and Hickman are also elite four-star prospects. All high-school prospect rank aggregators in the USA have listed all three in their top 50. They will join the team for the 2021-22 NCCA season.
ADVERTISEMENT
Article continues below this ad
Collins averaged 24.6 points, 13.7 rebounds, and 7.7 blocks per game as a junior at Atlanta High School. Hopkins averaged 24.1 points, 10.0 rebounds, and 3.5 assists per game for Fenwick High School. While Hickman averaged 17.3 points, 3.4 assists, 3.7 rebounds, and 2.0 steals per game for Eastside Catholic.
All three have great up-side, and this is another massive win for the Wildcats recruiting program.