"Comes Down to Match-Ups": Andy Murray Speculates Why Nick Kyrgios Has Winning Record Against Novak Djokovic
Published 02/22/2021, 1:48 PM EST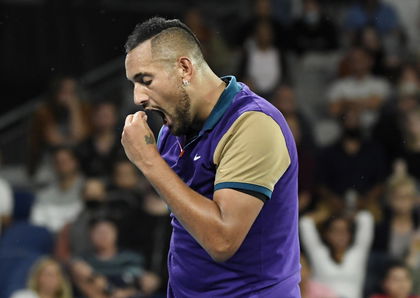 ---
---
Nick Kyrgios' talent has been lauded a lot of times. He brings in a lot of aggression into the table and his matchups with the big 4 of Novak Djokovic, Rafael Nadal, Roger Federer, and Andy Murray have been talked about a lot. But surprisingly, Kyrgios has a winning record against Djokovic.
ADVERTISEMENT
Article continues below this ad
Reacting to Kyrgios' claims of Murray being the toughest big 4 opponents, the Brit spoke about the importance of match-ups in an individual-driven sport like tennis.
 "Sport generally, especially an individual one, tends to be about match-ups. I think Nick's beaten Novak a couple of times when they've played. When I've played against him, I've been successful," Murray told Essentially Sports.
ADVERTISEMENT
Article continues below this ad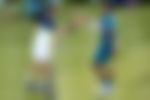 Interestingly, Kyrgios holds a 2-0 lead in the head-to-head with World No.1 Novak Djokovic. Speculating on why that is, Murray said that maybe the feud between Kyrgios and Djokovic fuels the Aussie to be successful against the Serbian.
"There are some players that I might find harder playing against than someone that seems like they've been more successful. It just comes down to match-ups. Maybe Nick is saying it because he doesn't like Novak, I don't know. It doesn't really matter to me."
Nick Kyrgios' toughest opponent among Murray, Djokovic, Nadal, and Federer
Kyrgios has a 100% record against Djokovic whereas he has a 1-5 record against Murray. Even looking at the Aussie's record against Federer, Kyrgios trails 6-1. Kyrgios had said during the Australian Open: "Me personally, I played them all.  I actually think Andy for me was tougher than Novak to play, I mean, I have only played Novak twice. I have played Andy six times and I'm 1-5."
ADVERTISEMENT
Article continues below this ad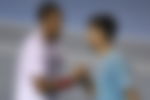 Kyrgios and Djokovic's recent feud and past tensions might be the reason which keeps pushing Kyrgios against him.
Andy Murray will start his 2021 ATP season in Montpellier. He has received a wildcard into the Open Sud de France. Murray had missed the recently concluded Australian Open because of a late COVID-19 diagnosis.
ADVERTISEMENT
Article continues below this ad