Conor Mcgregor needs a win in his next fight. So do these other top UFC fighters.
Published 08/12/2019, 9:32 AM EDT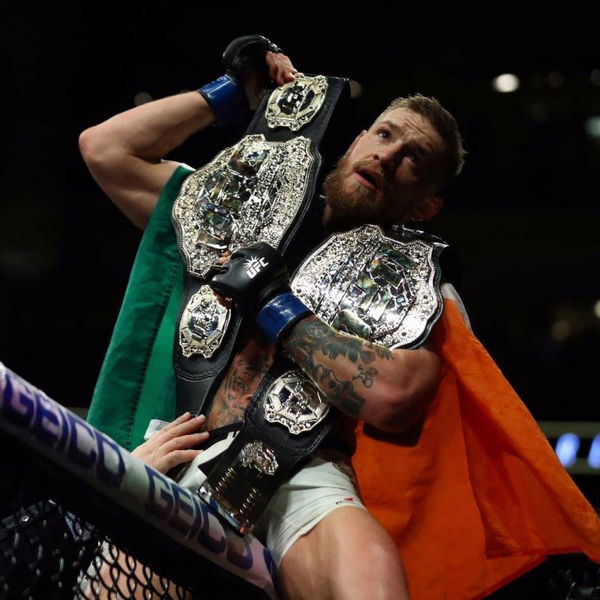 ---
---
MMA is a sport where wins and losses matter a lot. And one fighter can't afford to lose multiple matches in a row because the fans of MMA are going to judge the fighter based on his last few fights. You would think that with the ranking system in place, the number one contender gets to challenge the champion for the title, and the number 2 contender is next in line. But that's not the case anymore in UFC. Tyron Woodley is the number 1 contender in the welterweight division, and he is nowhere near to his shot at the title yet because he lost his title to Kamaru Usman in a fight where Usman dominated Woodley for five straight rounds.
ADVERTISEMENT
Article continues below this ad
There is a saying in MMA. "You are only as good as your last fight ". UFC fans are going to see a fighter through his last performance. Hence UFC fighters must get back from the loss they suffered to get their next title shot or to get into the conversation of being the best in the world.
The following is the list of top UFC fighters whose future will depend immensely on the results of their next fight. While a win can catapult these fighters to a title shot again, a loss can tarnish their legacy going forward.
ADVERTISEMENT
Article continues below this ad
Conor Mcgregor: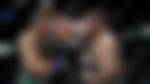 Without any doubt, Conor Mcgregor is the biggest name in the sport of mixed martial arts. He was the first fighter in UFC to hold two titles simultaneously after he beat Eddie Alvarez for the lightweight championship. Then he went on to fight Floyd Mayweather in a boxing match and created history. But after his loss to Khabib Nurmagomedov on UFC 229, Conor needs to win his next fight. Now it's not official who is the next opponent for Conor is. But if Conor loses his next fight, it would be difficult for the fans to rally for the rematch against Khabib or the lightweight championship.
There have been few fighters who have called out Conor since his last fight. Donald Cerrone and most recently Jorge Masvidal have asked for a fight with Conor. But it doesn't seem Conot is going to return anytime soon. A lot will depend on the fight between Khabib and Dustin for the lightweight championship. If Khabib loses then Conor might have his rematch against Khabib.
In a recent interview on The Rich Eisen Show, UFC president Dana White mentioned that Conor is in great shape, he is in training, and he is just seeing how things play out with Khabib and Porier. And to answer the possibility of Khabib and Conor rematch Dana said
"The rematch would be a massive fight and it's possible, yes. I think McGregor is gonna come back at the beginning of next year."
If Dana can make the deal with Conor, then it's possible to see the Notorious one back in the octagon again soon.
​
Stipe Miocic: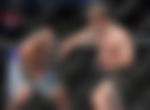 Stipe Miocic is the most decorated heavyweight champion in UFC history. He has defended the belt three times since he won it from Fabricio Werdum. What's even more impressive is, he derailed the storm named Francis Ngannou by dominating Francis for the entire five rounds. But after his loss against DC things, Stipe's legacy is on stake when he enters the octagon to fight DC in the most anticipated rematch of the year on UFC 241. Stipe has not fought a single fight since his last fight against DC, because he wanted to wait for his deserved title shot. And that makes this match a must-win for Stipe. There is always an asterisk beside Daniel's name when his name is brought up for the greatest of all-time conversation since DC lost to Jon Jones twice at light heavyweight. Similarly, a second defeat to DC would tarnish Stipe's legacy as the best heavyweight of all time.
Tyron Woodley: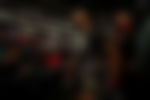 He was considered one of the best welterweights to ever fight in UFC. Tyron Woodley beat Robbie Lawler to be the welterweight champion and then went on to defend his title against Stephen Thompson, Damian Maia, and Daren Till. But he lost his title to Kamaru Usman in a fight where Usman dominated and out skilled Woodley for five straight rounds. After Colby Covington's dominating performance against Robbie Lawler, it's uncertain whether Woodley is going to get another shot at the title anytime soon. There are some other strong contenders for the title in the division such as Jorge Masvidal and Leon Edwards. So Woodley needs an emphatic win to get into the mix of title contenders. Woodley has few options in the welterweight division such as Rafael Dos Anjos and Robbie Lawler, but nothing has been official yet regarding Woodley's next opponent.
Ben Askren: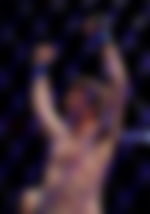 When Ben Askren came to UFC, he was the next big thing for the fans and the company. He was undefeated(18-0), and there was a big hype surrounding his wrestling abilities. The super-fight with Khabib was even on the table for Askren. Askren beat Robbie Lawler in his debut match in UFC in a controversial manner. But in UFC 239, in the most anticipated fight on the card, Askren lost to Jorge Masvidal in 5 seconds.
Askren's whole career was outside UFC where he fought many tough fighters and won titles, but most of his opponents were not as skilled as the fighters in UFC. And after his first loss, fans have started questioning whether Askren is indeed on the level of the other great welterweights. Ben Askren was one win away from a title shot against Kamaru Usman, but now he needs a couple of wins before he can get into the title shot conversation.
Reportedly, Ben will be fighting Damian Maia next as he confirmed on his recent interview with Ariel Helwani.
Darren Till: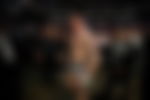 Another promising fighter in the welterweight division, Darren Till became a star when he beat Stephen Thompson in London. After Colby pulled out from a fight with Woodley, Till took the opportunity and fought Woodley for the welterweight title. But Till had a tough match against Woodley and lost the fight in the second round. After that, Till fought Jorge Masvidal in London and got knocked out brutally in the second round. With two big losses in his loss column, Till needs to make a comeback with a win. With the beef he has with Ben Askren, it's a possibility that these two fight each other soon.
Kevin Lee: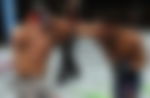 ADVERTISEMENT
Article continues below this ad
Kevin Lee once was a big deal in the lightweight division when he fought Tony Ferguson for the interim title. But it all went downhill for Kevin from there. He did put on a tough fight against Tony but got caught with a triangle and lost his opportunity to be a champion. Then he won a war against Edson Barboza in which he almost got knocked out but persevered. Then he lost to Al Laquinta in a rematch before deciding to move up to welterweight to face RDA. And typical Kevin dominated RDA for the first few rounds before running out of gas. RDA who is a veteran of the sports won the fight in the 4th round. With no significant wins in his win column for a meaningful period, Kevin Lee surely needs to change his game plan and get a winning streak going. He is still young and immensely talented. So it won't be surprising to see Kevin achieve big things in UFC soon.
​ Cody Garbrandt:
Watch This Story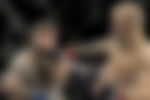 ADVERTISEMENT
Article continues below this ad
The former bantamweight champion, Cody Garbrandt was a force to be reckoned with not so long ago. Cody out skilled Dominic Cruz who is arguably the best bantamweight to become the champion. But his undefeated streak came to an end when Cody fought his former teammate and arch-enemy, TJ Dillashaw. Cody lost twice to TJ and then he lost again to Pedro Munhoz. Now there has been a lot of criticism on the fighting strategy of Cody since he lets his emotions control the fight and he often starts swinging for the fence. Cody is a highly skilled boxer and he got all the tools to get back to the top. But he needs to gather a couple of wins before even getting close to a title shot. With Frankie Edgar moving down to welterweight, who knows these two might face each other in the octagon soon.