Conor McGregor Campaigns for Khabib Nurmagomedov Rematch in Moscow After Emphatic Return at UFC 246
Published 01/19/2020, 3:42 AM EST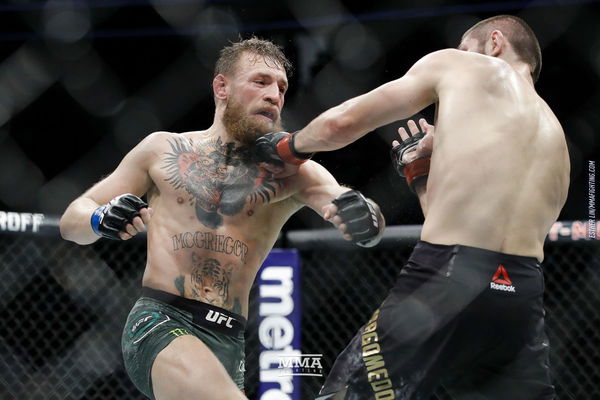 ---
---
Conor McGregor called out Khabib Nurmagomedov for a rematch in his hometown of Moscow. He also claimed to be more Russian than Khabib and showed his desire to create another fighting spectacle. Conor praised the Russian fans and their love for mixed martial arts.
ADVERTISEMENT
Article continues below this ad
"I love Russia, I love the Russian people. Went to Moscow recently, and they are such a great nation. They are so passionate about the sport of mixed martial arts, they are so passionate about me. They support me greatly, they support Proper 12 Irish whiskey. And they know a good liquid, they know a good spirit. So, they are good spirited people. And what a place. It would be something out of like a Rocky movie. You know what I mean. So I will be very eager to do that."
"Let's see what happens. I want to create spectacles for the people. That's one hell of a spectacle. Even me going out to Moscow at that time, the place shut down, the world took notice. You know what I mean. My man was saying, I wasn't allowed down there, I wasn't supposed to be out there. They were on the streets screaming my name. So, I am more Russian than that man, so I would love to go to Moscow and compete there."
ADVERTISEMENT
Article continues below this ad
Conor McGregor might face Khabib Nurmagomedov Next
ADVERTISEMENT
Article continues below this ad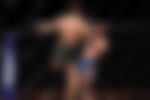 Just a couple minutes earlier, Dana White had shown interest in a fight against Khabib Nurmagomedov. He talked about how the fight is a legacy fight for both mixed martial artists. If everything falls in order, it won't be too late before we witness Conor McGregor go against Khabib Nurmagomedov yet again.
Khabib Nurmagomedov and Conor McGregor going against each other will indeed be one of the greatest fights in the history of UFC. When both the fighters came face to face for the first time, Khabib submitted Conor for the victory and successfully defended his lightweight title. However, Khabib will face Tony Ferguson next at UFC 249 for the UFC lightweight championship.
ADVERTISEMENT
Article continues below this ad
If Khabib is victorious against Tony Ferguson, it leads to a big match-up against Conor McGregor. The question is if Conor McGregor will fight another fight before fighting Khabib Nurmagomedov. And if he does fight, who will be his next opponent?