Conor McGregor Makes Fun of Jorge Masvidal for His "Ridiculous" Outfit at UFC 246
Published 01/19/2020, 1:35 PM EST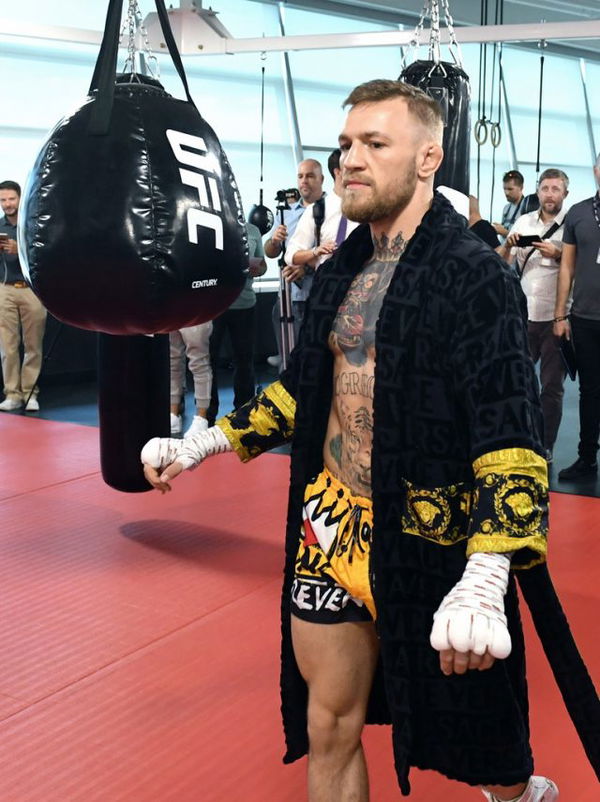 ---
---
Conor Mcgregor is back and he looks better than ever. Conor entered the octagon after more than a year against UFC veteran, Donald Cerrone at UFC 246. It was another McGregor show as it took him 40 seconds to get the job done. But the next big question is where does Conor go after this win.
ADVERTISEMENT
Article continues below this ad
There are some huge potential fights ahead of Conor. The rematch with Khabib Nurmagomedov for the lightweight title might be the biggest fight in UFC history. However, Khabib takes on Tony Ferguson at UFC 248 with the title on the line. Hence we still have a lot of time to witness the rematch. 
On the other hand, there is a potential title fight at welterweight division against Kamaru Usman. This seems very intriguing considering it will allow McGregor to create history by capturing his third UFC title.
ADVERTISEMENT
Article continues below this ad
Read: Irish fans celebrate the notorious return of Conor McGregor
However, fans want to see the BMF fight between Jorge Masvidal and Conor McGregor, and rightfully so. Both Conor and Masvidal are two of the biggest polarizing characters in the game right now. Masvidal is at the peak of his career and Conor just made an emphatic return. Besides that, Masvidal is very much interested in the fight because who does not want a payday as big as in a Conor fight.
Jorge Masvidal Imitates Conor McGregor, Conor responds
Jorge Masvidal was present in the arena to witness the return of Conor McGregor. And he showed up in style wearing a black Versace robe that had some resemblance to the robes Conor has put on during the open workout before the Floyd Mayweather fight.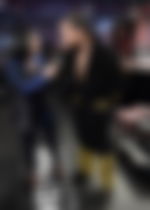 After the fight when Conor was asked about Masvidal's outfit for the night, Conor had one thing to say: "It was ridiculous".
ADVERTISEMENT
Article continues below this ad
Conor even went on and compared that outfit with the housecoats the old grannies in Ireland wear while watching soap operas.
"I don't know what that was about. I don't know. That's a bit weird. I don't give a f**k. " 
But Conor did give him credit and said: "God Loves a Trier"
ADVERTISEMENT
Article continues below this ad
Conor does not believe that the BMF title is a great title. He thinks Masvidal has unfinished business with Nate Diaz, and he values the welterweight title more than the BMF title. However, he is still open to the idea of a fight with Masvidal. "That's not a great belt, but I will still take it," said Conor during the post-fight press conference.