Conor McGregor vs Floyd Mayweather: The Story Behind the Money Fight
Published 11/25/2019, 1:35 PM EST
By

Follow Us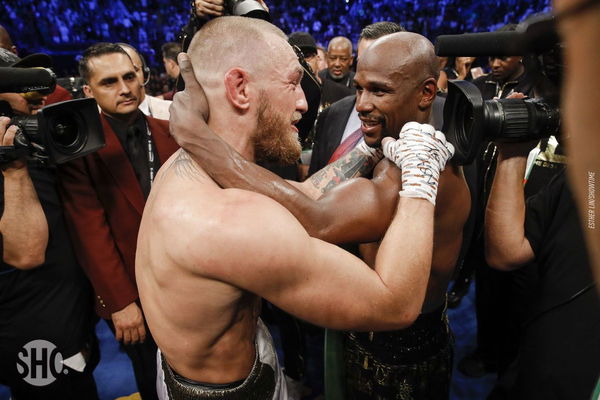 How many nights are there in the history of combat sports that are going to be cherished forever? How many fighters are there who made two entirely different worlds come together and cheer for their Hero? Well, the fight between one of the greatest boxers of all generation, Floyd Mayweather and the biggest name of Mixed Martial Art, Conor McGregor fits all the criteria to qualify as one of the greatest fights in the history of combat sport. Conor McGregor vs Floyd Mayweather showcased a very rare crossover of two different worlds, Boxing and MMA.
America's Favorite Video Today
It was a fight where two of the best fighters of two different disciplines get into the boxing ring to find out who is the better fighter. However, how did McGregor convinced the world that he would survive against Floyd Mayweather in a fight under the boxing rules? April 6, 2013, marks the beginning of the Irish Invasion in UFC as Conor McGregor made his UFC debut, winning the fight in 67 seconds. McGregor would demolish the entire featherweight division on his way to the UFC gold. The meteoric rise of McGregor in the sport was something never seen before. 
Let it be knocking out the longest-reigning featherweight champion in MMA, Jose Aldo in 14 seconds, or moving up two divisions to fight Nate Diaz, or outclassing the multiple organizations' champion, Eddie Alvarez, McGregor always found himself facing an opponent who seemed superior to him on the paper. However, McGregor predicted him to be the first two-division UFC champion, and he achieved everything that he claimed he would. How could you have doubted a man like that when he said he could do the same in a different sport under different rulesets?
ADVERTISEMENT
Article continues below this ad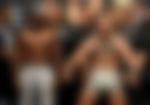 Conor McGregor vs Floyd Mayweather Rivalry Origin:
It all started with on the Conan Obrien show when he asked McGregor whether he would fight with Mayweather who was coming off a huge win against Manny Pacquiao. McGregor replied:
"Duh! If you're asking would I like to fight Floyd Mayweather, I mean, who would not like to dance around the ring for $180 million? If we were to get it on, I would most certainly dismantle him also."
What started as a casual conversation on a late-night show became a global phenomenon when McGregor met Mayweather inside the boxing ring in Las Vegas.
Initially, it was not Floyd Mayweather who addressed the call out from McGregor. It was his uncle, Jeff Mayweather. Jeff claimed that the Mayweather would beat McGregor with one hand. Later that year in December 2015, Mayweather expressed his frustration towards the fans for praising McGregor for all the trash-talking leading up to a fight while branding it arrogance while he does the same. Mayweather said:
"They say he talks a lot of trash and people praise him for it, but when I did it, they say I'm cocky and arrogant. I'm telling you racism still exists."
Conor McGregor was not too happy with Floyd's remark as he fired back with:
"Floyd Mayweather, don't ever bring race into my success again. I am an Irishman. My people have been oppressed our entire existence. And still, very much are. I understand the feeling of prejudice. It is a feeling that is deep in my blood. In my family's long history of warfare, there was a time where just having the name 'McGregor' was punishable by death. Do not ever put me in a bracket like this again. If you want we can organize a fight no problem. I will give you a fair 80/20 split purse in my favor seen as your last fight bombed at every area of revenue."
The rivalry would go on as Floyd Mayweather leaked news of him fighting McGregor in a boxing match. However, on ESPN, McGregor clarified the rumors to be false. "He needs me, more than I need him," said McGregor since he would have got only 7 million dollars for the fight compared to 100 million fight purse of Mayweather.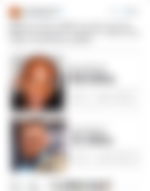 McGregor was demanding around 25 million dollars for the fight. Well, Mayweather did not let this opportunity go and roasted him for demanding 10 times his net worth at the point.
Things got interesting when McGregor was issued a boxing license in the state of Nevada. This made the fans believe that they might actually see McGregor and Mayweather inside the boxing ring.
The rivalry went on for nearly two years until March of 2017 when Floyd Mayweather had enough and he called out McGregor to sign the contract and accept the fight.
"No more excuses about the money, about the UFC, sign the paper with the UFC so you can fight me in June."
In May of 2017, the fight was official and both the fighters were about to go on a three-month media tour to promote the fight. 
Conor McGregor vs Floyd Mayweather Media Tour:
"F**K THE MAYWEATHERS", this is what an entire arena screamed when Conor McGregor demanded it to. It's safe to assume that in the history of fight promotion, the build-up to the McGregor vs Mayweather fight was the grandest of them all.
McGregor and Mayweather were scheduled to go into a verbal war at 4 different locations. They would start the journey from Staples Center, Los Angeles and finish off the tour in SEE Arena, Wembley. They also entertained the fans at Barclays Center, Brooklyn and Budwiser stage, Toronto. Here are some of the highlights from the press tour.
Although the outcome of the fight did not go in favor of Floyd Mayweather, it is undeniable that Conor McGregor ridiculed Mayweather.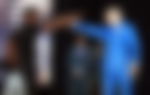 McGregor vs Mayweather Best Insults:
Conor McGregor made the fans join him at insulting the Mayweathers: 
"On the count of three, I want everyone to scream at the top of your lungs: 'F*** the Mayweathers!"
One of the best moment of the press conference was when McGregor commented:
"What the f*** is he wearing? He looks like a little breakdancer or something. A little 12-year-old breakdancer bitch. Carrying a school bag on stage. What are you doing with a school bag on stage? You can't even read."
 "The coat's polar bear. Someone do something about this polar bear coat I've got on. Someone come up and stop me walking around this place like I own it. I don't give a f*** how hot it is outside. I'm still wearing this s***! Hey Weasel, tell those f***ing Showtime bastards to turn the air-conditioning up. The champ-champ's rocking polar bear tonight." said McGregor when he showed up on the stage with a white fur coat.
Floyd Mayweather also had his moments in the conferences. 
"Let me show you, motherf***er, what a $100 million fighter looks like (holds up cheque). Still got a 100 million and I ain't even touched this s****!" said McGregor reminding the fans who the real money fight is.
Responding to McGregor's comment of not wearing a suit at the age of 40. Floyd said:
"Dana White, me and you have got the money. We know who's got the money. We don't gotta wear suits. The real men that got money don't gotta wear suits."
Conor McGregor "F**K You Suit":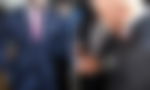 Just when you thought the notorious can't surprise you anymore with his insults and fight promotion, he comes up with a tailored suit that has F**K YOU written on its stripes. This suit became a wildfire on social media as the fans could not help but appreciate McGregor for pulling off something like that.
Conor McGregor vs Floyd Mayweather Fight Stats:
Floyd Mayweather was unbeaten with 49 wins before he took the most unique challenge against of his fight career, an MMA champion. Anybody aware of Mayweather and his achievements would give zero chance to McGregor to get his hands raised in a boxing fight and rightfully so. Mayweather has fought some of the best fighters of multiple generations. Hence thinking that he would lose to a fighter with no boxing experience is absurd. However, they don't call him Mystic Mac for anything. He calls his shot and he achieves it. After he conquered two divisions in UFC he made the fans believe that he could go out there and knock Mayweather out. Two champions from two different disciplines of sport polarized the fans going into the fight.
Conor McGregor Shocks the World:
It's SHOWTIME. Both champions were ready at their respective corners. While Mayweather was in black trunk McGregor was in white. As soon as the ring belles, McGregor came out strong and charged at Mayweather. Conor McGregor landed several power punches while Mayweather tried to make McGregor miss. It was not a display of some of the best boxing skills fans had seen, however, McGregor got the better of Mayweather in the earlier rounds for sure.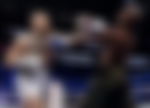 There was never a moment in the fight when it seemed Mayweather was in danger, however, out of nowhere McGregor became the favorite in the fight for a brief period in the fight. McGregor's inexperience inside the boxing ring came in his way as he hit Mayweather on the back of his head on several occasions.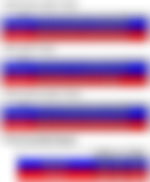 Floyd Mayweather Schools Conor McGregor:
"We had a game plan. Our game plan was to take our time, let him shoot his heavy shots. Keep walking him down keep walking him down. Shoot heavy shots to the body, shoot big shots upstairs,"  this was the gameplan against McGregor according to Mayweather and he executed it perfectly.
Everyone was aware that McGregor might gas out going into the later rounds and Mayweather picked apart that weakness of McGregor. He made McGregor miss many punches in the earlier rounds, attacked his body whenever there was an opportunity, but never got carried away. Mayweather used his veteran experience and kept his composure through the early rounds. However, the complexion of the fight started changing from the 6th round when Mayweather started landing his punches while McGregor was fading away. 
It was 10th round when Mayweather saw the opening and landed 20 significant power punches in the first minute and made sure that the fight was over.
Even Mike Tyson was full of praise after watching McGregor go 10 rounds with Mayweather and said:
"It was pretty exciting. I think he did great. He got A. For a guy never did that before and he went 10 rounds. He must have got a big set of balls".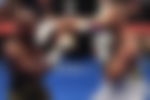 Conor McGregor vs Floyd Mayweather-The Money Fight: Fight Purse, PPV Buys, Attendance
The Money fight was the second-biggest fight in the history of sports when it comes PPV buys. It scored 4.3 million PPV buys in the United States. The only fight to make more PPV buy was Mayweather vs Pacquiao that made 4.6 million PPV sales thanks to a joint effort from HBO and Showtime.
The guaranteed fight purse for McGregor was30 million dollars while it was 100 million dollars for Floyd "Money" Mayweather. However, the gate, the pay-per-view, the sponsorship revenue, the merchandise sales skyrocketed their fight purse.
While Floyd Mayweather made somewhere around 275 million dollars, Conor McGregor made close to 100 million.
Conor McGregor vs Floyd Mayweather took place at T-Mobile Arena in Paradise, Nevada, on August 26, 2017. The fight sold 13,094 tickets, producing a gate of 55.4 million even with close to 4,467 unsold tickets. Even with such a huge number, it could not surpass the numbers of Floyd Mayweather vs Manny Pacquiao that produced a gate of close to 73 million. However, it exceeds the gate of Canelo Alvarez vs Floyd Mayweather that could only make close to 20 million.
McGregor vs Mayweather Post Fight:
After the fight, both fighters had nothing but respect for each other. McGregor interestingly stated that he did not feel any huge gap in skills while he was in the ring with Mayweather. It was just about the composure and experience. McGregor stated:
"I think I smoked him in the early rounds. And then he changed the style, he put his hands up and came down low. He put his forehead into his chest and started getting to work. I did not anticipate that. He completely changed the style and he came forward. He threw me off and he was composed in there. It was just a composure issue, I don't feel it from a skill level. I felt all right in there. I felt it was very close."
ADVERTISEMENT
Article continues below this ad
However, McGregor took nothing away from Mayweather and wished him well in his retirement at the end. McGregor added:
"I give him my hats off. Fair play to him. He is a composed man. He took the shot early. I cracked him with the left hand and I saw him in a bit of panic but he stayed very very clam."
Mayweather was too full of praise for his opponent after the fight: 
ADVERTISEMENT
Article continues below this ad
"He is a tough competitor. He is tough, I don't take that away from Conor McGregor. But we had a gameplan. We knew he was going to shoot big shots early. What we gonna do is keep catching, move, use our defense, shoot shots to his body, hit him with some big shots up top and then go toe to toe and break him down."
When it was all said and done, it was a win for everybody. Mayweather once again proved that he was one of the best to do inside the boxing ring, McGregor showed the heart of a champion going in there and putting on a show for the fans in a completely different sport, and the fans witnessed two of the biggest names of two different world come together for one night only.
Providing feedback will help us make your experience better.
Enjoyed Your Read? Let us know how likely you are to recommend EssentiallySports to your friends!