Consequences of a Merger for ATP
Published 04/25/2020, 4:07 PM EDT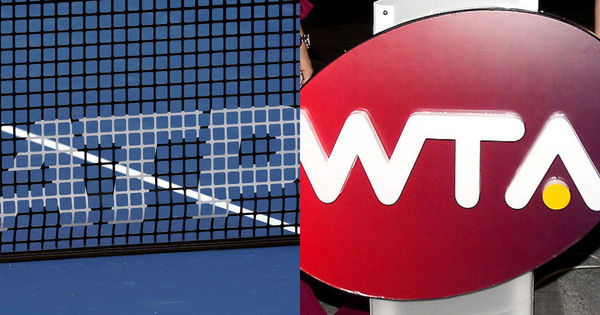 ---
---
Roger Federer, with just a few tweets, has stirred up the debate around the merger of ATP and WTA once again. Within minutes of him tweeting, it was backed by the likes of Rafa Nadal, Simona Halep, Garbine Muguruza, and the revolutionary behind the WTA herself- Billie Jean King. Nick Kyrgios, though, has clearly stated it would a mistake to merge the two governing bodies. So what does a potential merger mean for tennis and in particular the ATP?
ADVERTISEMENT
Article continues below this ad
Around 2002, ATP wanted to explore the idea of a merger, when the WTA was extremely popular during the peak of the Williams sisters. The times have changed now. ATP has more popular stars than the WTA and is more profitable as things stand. A potential merger would benefit the WTA more. And that in itself makes for a complicated foundation.
Tennis, like other sports, will take a major hit financially due to the pandemic. The authorities have already started working on a relief package in order to help the lower-ranked players. So ATP might be rather reluctant for a merger in these difficult times. A combined product may not only see its profits being shared, but the lower-ranked players may also vary the reduced prize money in order to incorporate the female athletes too.
ADVERTISEMENT
Article continues below this ad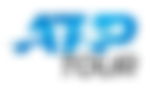 ATP bags in more sponsors, better broadcast deals and will likely have to split it out in case of a merger.
"Businesses will change if they believe it will be better for themselves so it would have to be better for both sides. So a case would have to be presented demonstrating that it's economically beneficial to form one entity.", said ATP president Chris Kermode. Chances of ATP financially benefiting from this, given the current world situation, are slim.
ADVERTISEMENT
Article continues below this ad
ATP will also have to share the TV broadcast time slots that are currently heavily skewed in its favor, thanks to the more popular stars. The autonomy it enjoys currently, vis-a-vis certain rules like no on court coaching may also need to be reconsidered.
Tennis also has multiple stakeholders- ATP, WTA, ITF, Grand Slam Board, and any kind of merger will most likely cost both ATP and WTA quite a bit. A sport already predicted to be one of the last to return to normalcy can do without this idea as of now.
On the upside, since negotiations will become easier, there might be an upsurge in marketing value, better access to fans through easier telecast options, thus driving the combined revenue. The power of both sexes can be used to penetrate tennis through newer audiences.
ADVERTISEMENT
Article continues below this ad
But having said all this, a business model will only look to make such a drastic change when it feels the change would benefit it more than the status quo. And ATP will have a hard time finding solid reasons for the merger. Especially while the Big 3 are still around. They are more profitable and popular. And the post Corona world will most likely focus on getting back to track financially especially- rather than going forward with a complicated merger.